The Refugee Crisis episode of our #PowerShift series, hosted by Game of Thrones actress Sophie Turner, shows how social media is helping those who have been displaced by war and oppression.
The episode features Lesley Taylor, who volunteers with United Rescue Aid, also known as United Rescues, a group which aims to save as many lives as possible by communicating with people in distress, coastguards and other rescue operators.
Taylor explains: "Everything happens via Facebook apart from the phone calls, so within the group itself we have an admin who takes charge of the cases, and I will be the person who makes the phone calls to the coastguard
"For me being a mum of two, who can't volunteer on the ground, I thought this would be an ideal opportunity to do something and actively helping people."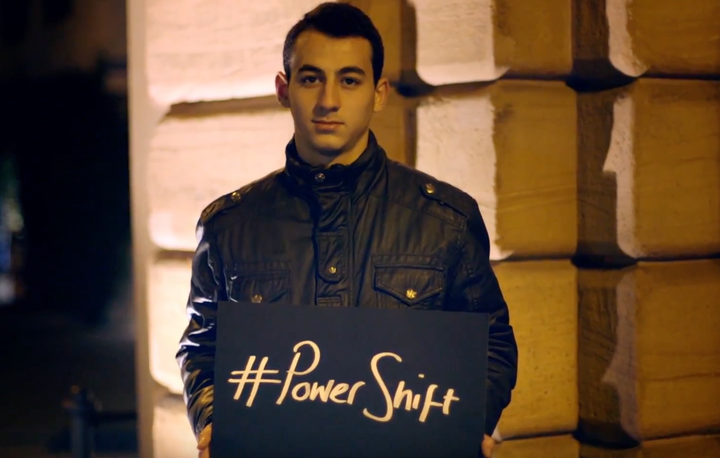 Also featured is Syrian refugee Mohammed Rajjo, who fled the war-torn country to join his brother in Germany. He explains how social media helped him to stay in touch with his family and contact his brother.
"On the way to here I communicated with my parents and my whole family with social media of course but when I arrived here I communicated with Skype and I saw them again and it was good thing," he tells the documentary.
#PowerShift will live on all 15 global editions of The Huffington Post and will be syndicated through the AOL On network.
Editor-in-Chief of The Huffington Post Media Group, Arianna Huffington, said: "Even though we've seen example after example around the world of social media deepening connections, improving lives and making the world better, we are still only beginning to understand its potential.
"So I'm delighted that, as part of our What's Working initiative to reimagine journalism with an emphasis on solutions, #PowerShift is putting a spotlight on real people using social media to change the world, in a way that's both inspiring and entertaining."
Turner said: "Social media has amplified the voice for my generation around the world and changed the way that we communicate.
"I am a huge advocate of social media and thrilled to be given the opportunity to delve deep into its influence and impact on society at large."
The series was co-produced by Broad Bean Media and GroupM Entertainment (GME).
Related