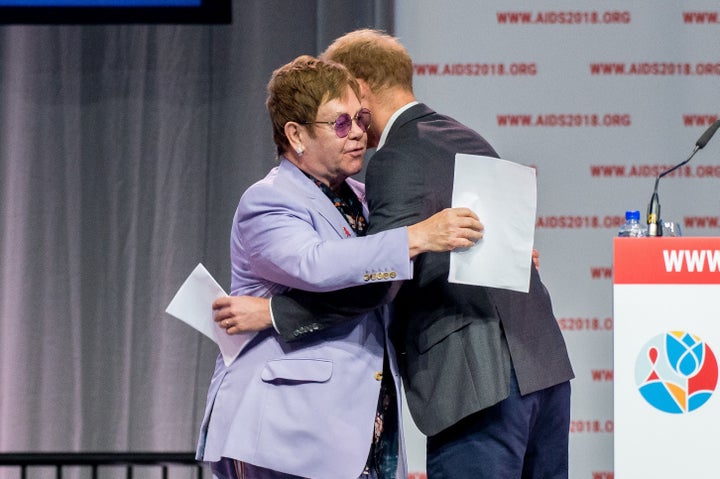 In his new memoir Spare – which was released officially on Tuesday – Prince Harry reflects on several times in his life when Sir Elton has been there for him over the years.
The two first crossed paths in a notable way when the music legend performed a rewritten version of Candle In The Wind at Princess Diana's funeral service.
"The funeral began with a series of readings and eulogies, and culminated with Elton John," Harry wrote.
"He rose slowly, stiffly, as if he was one of the great kings buried for centuries beneath the abbey, suddenly roused back to life. He walked to the front, seated himself at a grand piano.
"Is there anyone who doesn't know that he sang Candle in the Wind, a version he'd reworked for Mummy? I can't be sure the notes in my head are from that moment or from clips I've seen since. Possibly they're vestiges of recurring nightmares."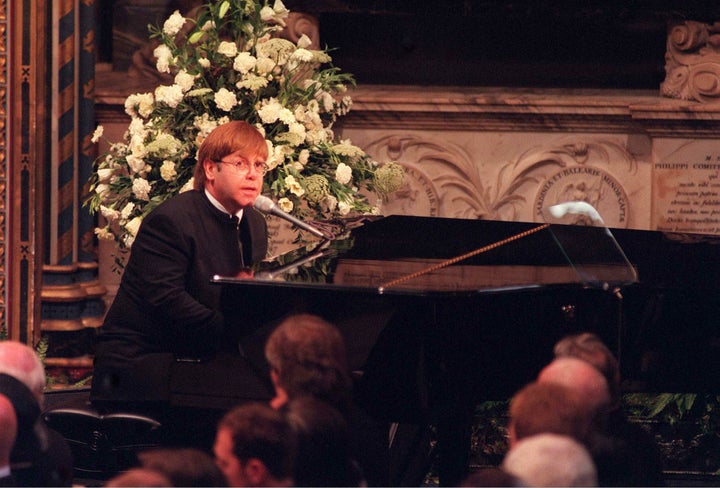 He continued: "I do have one pure, indisputable memory of the song climaxing and my eyes starting to sting and tears nearly falling. Nearly."
Prince Harry then recalled asking Sir Elton to perform Candle In The Wind again a decade later, at the 10th anniversary memorial Concert For Diana.
However, the Oscar winner declined, fearing it would be too "morbid", and instead opting for Your Song, which he delivered with "a twinkle and a smile, aglow with good memories".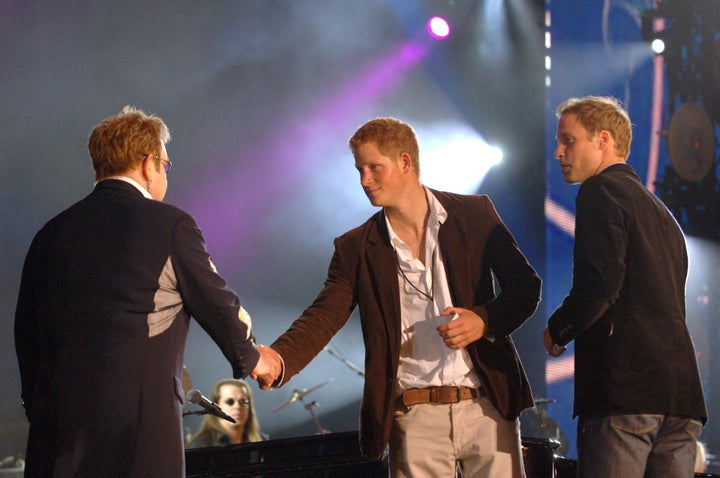 "Willy and I tried for that same energy, but then photos of Mummy began flashing on the screen," Harry admitted. "Each one more radiant. We went from being crumpled to being swept away."
"Often I'd catch Elton studying Archie's face and I knew what he was thinking: Mummy. I knew because it happened so often to me as well," Harry wrote.
"Time and again I'd see an expression cross Archie's face and it would bring me up short.
"I nearly said so to Elton, how much I wished my mother could hold her grandson, how often it happened that, while hugging Archie, I felt her – or wanted to. Every hug tinged with nostalgia; every tuck-in touched with grief."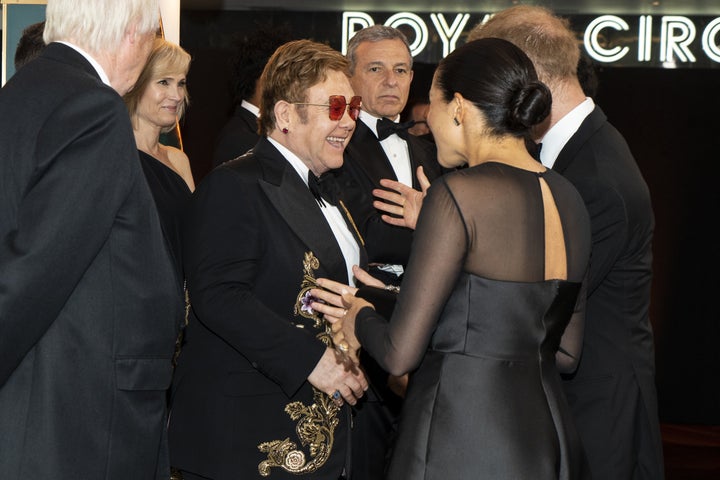 Harry also shared that he and Sir Elton had something of a disagreement on the last night of the visit, when it emerged the Grammy-winning musician had planned to serialise his autobiography in the Daily Mail.
The duke said he questioned why Sir Elton had chosen the newspaper he claimed had made the singer's life "miserable".
He then responded that he "wanted people to read" the book, to which Harry did not want to "push" the matter any further, adding: "I loved him. I'll always love him. And I also didn't want to spoil the holiday."
Following this visit, Sir Elton publicly defended the Duke and Duchess of Sussex, tweeting at the time: "I am deeply distressed by today's distorted and malicious account in the press surrounding the Duke and Duchess of Sussex's private stay at my home in Nice last week.
"Prince Harry's mother, Diana Princess Of Wales was one of my dearest friends. I feel a profound sense of obligation to protect Harry and his family from the unnecessary press intrusion that contributed to Diana's untimely death.
"After a hectic year continuing their hard work and dedication to charity, David and I wanted the young family to have a private holiday inside the safety and tranquility of our home.
"To maintain a high level of much-needed protection, we provided them with a private jet flight."
He also said that in order to support Prince Harry's commitment to the environment, he and his husband David Furnish had ensured their flight was carbon neutral, by making the appropriate contribution to Carbon Footprint.
"I highly respect and applaud both Harry and Meghan's commitment to charity and I'm calling on the press to cease these relentless and untrue assassinations on their character that are spuriously crafted on an almost daily basis," Sir Elton insisted.
The Duke and Duchess had accusations of hypocrisy in the press for their use of private jets after making a series of public pleas to protect the environment.