More than 4,000 public computers have been lost from libraries and job centres across England as "austerity-hit" services have shut down.
HuffPost UK can reveal new research by the House of Commons Library and information from parliamentary questions has shown 3,761 computers have been slashed from libraries since 2010, and 352 from job centres this year.
In the last year alone, 680 computers with internet access were cut from libraries in England.
The data lays bare the extent to which access to computers in public places is being diminished at a time when government services are increasingly moving to digital-only application models.
The ambitious roll out of Universal Credit welfare reforms has been the first of its scale in which the government has used a "digital-by-default" system, whereby people can only apply online.
The fact that jobcentre computer cuts have all fallen in 2019, at a time when the Department of Work and Pensions (DWP) has moved all applications for Universal Credit online, is likely to prove highly controversial.
Tom Watson, shadow secretary for digital, culture, media and sport, said: "Public library and job centre closures are causing a crisis of cuts to public computers. This is a digital exclusion double-whammy."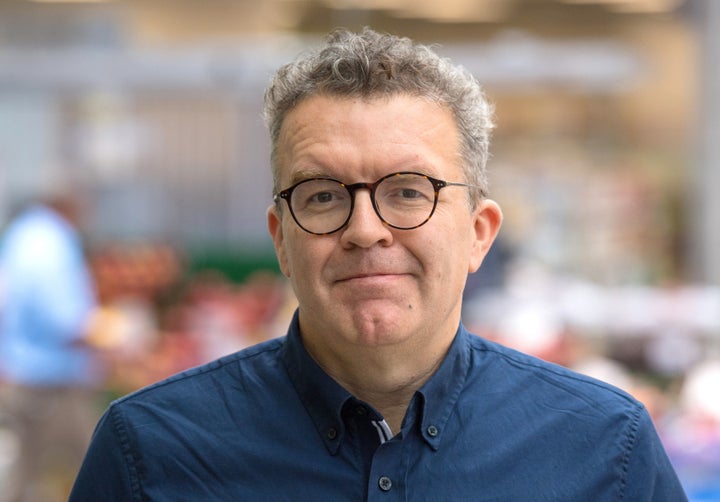 The Labour deputy leader continued: "Two in ten people out of work don't have access to the internet, and under this Tory government there are fewer and fewer places for them to turn.
"For people who need to fill in Universal Credit or job applications, access to a computer is essential. Computer cuts are yet another example of the vicious cycle of Tory austerity."
The research commissioned by Labour's shadow culture team shows England has been harder hit by library computer losses than other parts of the UK.
In England numbers of computers in libraries fell by 11% from 2010-11 to 2017-18, while in Wales they rose by 11% and in Scotland fell by 6%. Data was not available for Northern Ireland.
Separate data, obtained from a written answer by the secretary of state for work and pensions to a question by Alok Sharma MP, shows jobcentres had 6,761 computers from 2014 to 2018. The number reduced to 6,409 this year.
While the losses may not impact on those with access to a home computer or smart phone, the impact on people without these services can be profound.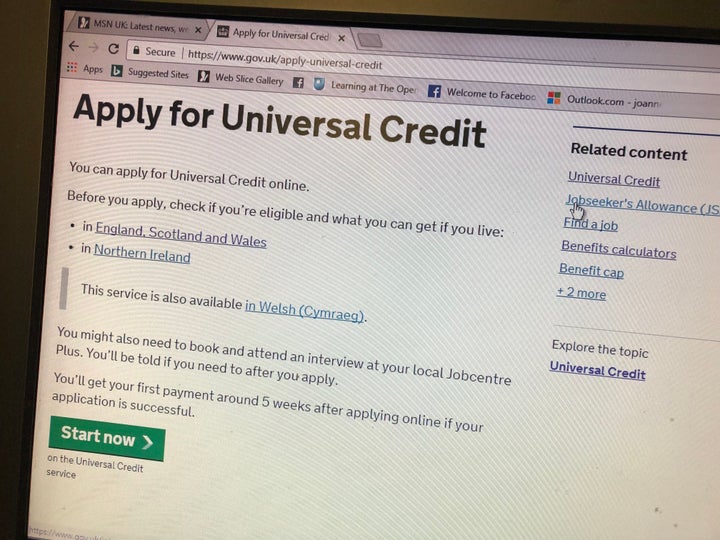 Tim Leech, chief executive of the charity WaveLength, which works to alleviate loneliness and poverty through technology, said: "I've got people who are walking 10 miles to go and use a computer in a library so they can get their housing and benefits, or get out of a domestic violence refuge.
"To not have that service available there is just abysmal as far as I'm concerned."
Leech said the government had "forced applications for services online", adding that cuts to the number of public computers in this context was tantamount to "excluding people by taking away the point of access".
Alongside using an online-only system for people applying for Universal Credit, the DWP is also planning to move applications for disability benefits to a digital-only system in the future, HuffPost UK has learned.
Our journalists have attempted to obtain information from the DWP about the extent of digital exclusion for those applying for benefits.
A Freedom of Information request by HuffPost UK revealed 462,000 people required help from friends, family, the jobcentre or a charity to apply for Universal Credit online.
While the data shows the difficulties some are experiencing with the digital-only system, it does not reveal how many may be prevented from applying altogether because they do not have access to a computer.
When asked by HuffPost UK in another freedom of information request how many people had made Universal Credit applications without using a computer, the DWP said it did not hold the data.
The study found 4.3 million adults (8%) across the UK have zero basic digital skills and people with a registered disability are four times more likely to be offline.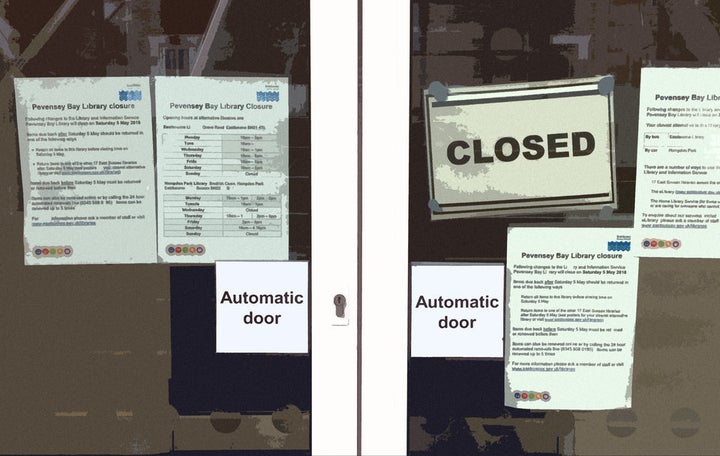 HuffPost UK has also reported on the impacts of lost services – such as libraries and jobcentres – in the What Its Like To Lose series tracing the impact of years of austerity funding cuts on communities.
Libraries increasingly provide hands-on support and digital literacy for people who are not confident using technology or the internet.
But at least 846 public libraries have been closed since 2010, according to figures from library association Cilip, which has left several local authorities with the lowest library provision in Europe.
And jobcentres have also been impacted by the cutbacks. The government was projected to save over £140million a year for the next 10 years from country-wide closures of jobcentres.
When announcing the decision, the DWP claimed fewer jobcentres were needed because people are more likely to submit claims online.
It said the number of digital users would only increase as the Universal Credit scheme continues to roll out.
A DWP spokesman told HuffPost UK: "All our jobcentres have free wi-fi, and we've got more than 7,000 computers available across the UK which people can use to make their claim or apply for jobs.
"While 98% of Universal Credit claimants make their claim online there is support for people who need extra help.
"Staff are on-hand to help people to claim and we can give support over the phone or through a home visit where needed."
Data on the numbers of computers in libraries UK-wide

– England had 34,728 computers in libraries in 2010-11. This fell to 30,967 in 2017-18 (-11%)

– Wales had 2,852 computers in libraries in 2010-11. This rose to 3,152 in 2017-18 (+11%)

– Scotland had 4,545 computers in libraries in 2010-11. This fell to 4,264 in 2017-18 (-6%)

– Data was not available for Northern Ireland after 2013-14

SOURCE: CIPFA, Public Libraries, December 2018 and earlier editions (Data collated by the House of Commons Library)