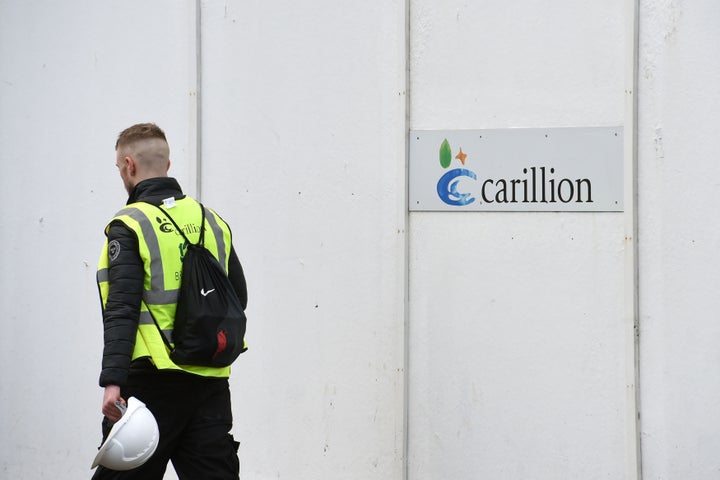 Councils with Carillion contracts are being hit with steep new charges in the wake of the outsourcing giant's collapse, HuffPost UK can reveal.
PWC, which is overseeing Carillion's liquidation, is demanding local authorities stump up on average 20% extra for contracts such as library services and construction work as the Official Receiver attempts to claw back the firm's losses, according to the Local Government Association (LGA).
It is understood town hall chiefs are now scrambling to take services back in-house amid fears that bills for 'weekly charges' and 'contributions to overheads' could climb by up to 70% in some cases, the LGA said.
The Official Receiver and PWC are aiming to find creditors new contractors, but as many projects were running over budget, this could take some time.
Labour has branded the extra charges a "kick in the teeth" because the price hikes are being made despite the Government allocating funds to ensure Carillion's collapse "does not threaten the viability of councils".
The LGA, meanwhile, has urged ministers to intervene, underlining that cash-strapped councils can ill afford the price hikes.
Bosses at London's Ealing Council have told HuffPost UK the authority has already taken its £2m contract with Carillion for library services back in-house. The alternative was closing libraries, they said.
"We did receive a figure from PWC suggesting a weekly charge for running the library service, including a 'contribution to overheads,'" said a council spokesman.
"We are waiting on their latest figures and clarification of how they have been calculated. In order to secure the most efficient, value for money and high-quality library services for residents and the future of the service, the decision was taken to bring the service under the direct control of the council."
The council is withholding payment, saying PWC must spell out how the charges were calculated.
"Local government should not be forced to pick up the bill for Carillion's collapse."
PWC said new charges reflected the cost of the work, but stressed that councils can contest them.
It is thought around 20 top tier councils had contracts with Carillion, for services from major civil engineering works, school meals and cleaning services to library management, ICT and road gritting.
Andrew Gwynne, shadow secretary for communities and local government, hit out at the Government for failing to ensure council budgets were protected during the move to new arrangements.
He said: "Local government should not be forced to pick up the bill for Carillion's collapse.
"After eight years of devastating cuts, even if councils stopped filling in potholes, closed all children's centres, and turned off every street light, they still would not have saved enough money to plug the funding gap.
"With the uncertainty caused by this collapse and now the risk posed by struggling Capita, forcing our councils to take on these addition fees feels like a kick in teeth.
"Labour in government will support our councils to bring our public services back in-house. The Government must now do the same."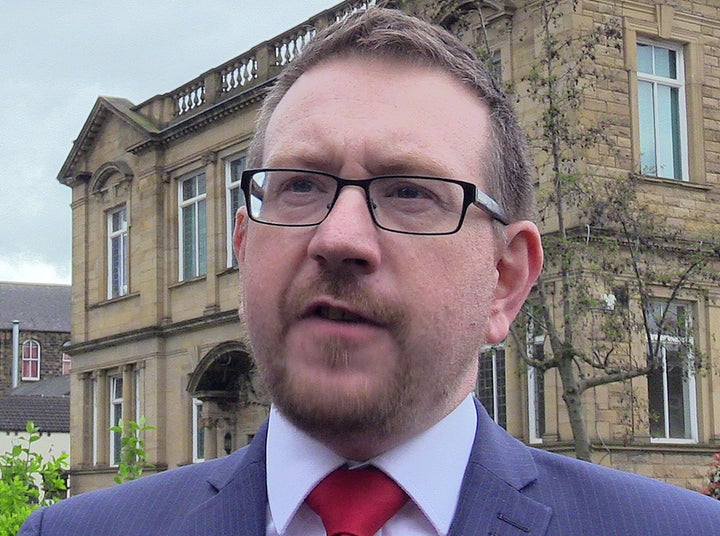 Carillion, which had public sector contracts worth £1.7bn and employed 20,000 British people, went into liquidation in January after a major profits warning last year.
The group's portfolio included providing school dinners, cleaning and catering at NHS hospitals, building HS2 and maintaining 50,000 army base homes for the Ministry of Defence. It folded with a reported £5bn of liabilities and just £29m left in cash.
Its directors will face MPs on Wednesday to explain, among other things, why shareholders continued to be paid while there was a pension deficit of £587m and how the firm's finances were allowed to deteriorate so rapidly.
A spokesman for the LGA urged councils facing new charges to make a "pacy transition to new arrangements" as ministers had confirmed the extra charges would be 20% and could climb higher.
"Some councils have raised concerns about being charged substantial increases in contract fees by the Official Receiver," he said.
"We raised this issue with central government who have advised that all customers will be required to pay more than the contract price with Carillion to reflect the direct cost for ongoing provision of service including support functions. This additional cost is estimated to be around 20% although it is likely to increase as contracts are re-let or taken in house.
"We have advised councils that a pacy transition to new arrangements is likely to be the best way to minimise exposure to escalating costs."
It comes as the Official Receiver announced a further 452 jobs will be lost – bringing the grim total to 829 – in the wake of the firm's collapse in January.
Rehana Azam, National Secretary of the GMB union, described the latest job losses announced as "callous" with some simply being sent emails on Saturday telling them not to turn up for work on Monday.
She said the Official Receiver was failing to consult with employees properly, adding: "Loyal Carillion staff are being treated with utter contempt by PWC.
"The receiver told the task force that central office staff would remain in place until April – then this morning we see almost 500 are being booted out.
"It's not just the fact so many are being made redundant – it's the callous way PWC are going about it which is so outrageous.
"Some people received emails on Saturday simply telling them not to bother turning up for work on Monday.
"Others have been given less than a day's notice.
"And the ones that still have a job are in limbo – like some horrific zero hours contract they turn up to work each day not knowing if they'll still have a job at the end of the day.
"Both the Receiver and PWC must follow proper procedure and consult over redundancies."
The Official Receiver insisted it began consulting with employers as soon as the company went into liquidation.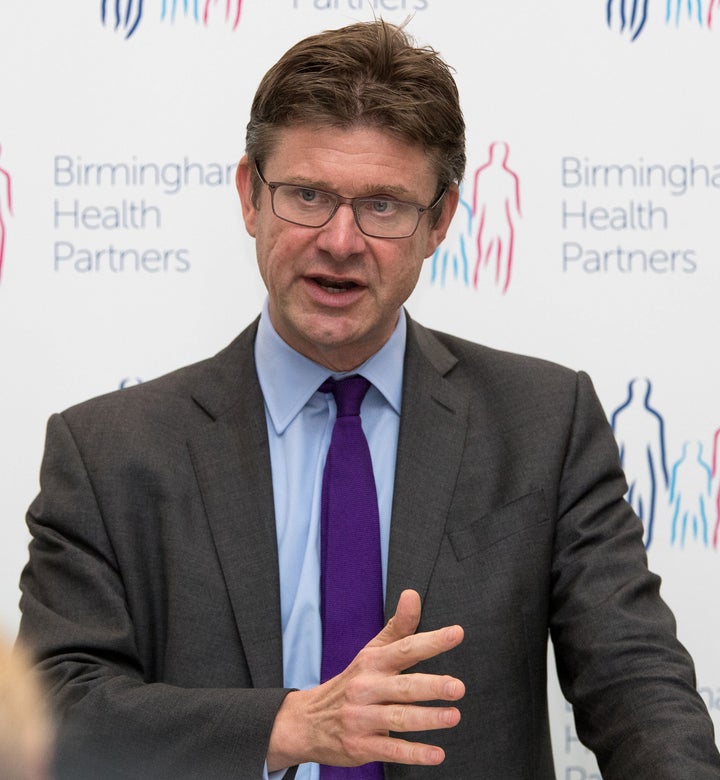 A spokesman for the Official Receiver said: "In his role as liquidator of Carillion, the Official Receiver is independent of government.
"He is required to ensure the costs of providing ongoing services for Carillion's customers are covered during this interim period before contracts are sold or transferred to new providers.
"The amounts being charged for ongoing provision of services are being forecast on a regular basis.
"Where customers can show that the uplift being charged is wholly unrepresentative of the current cost, the Special Manager will review those charges to ensure that an appropriate amount is charged. This is already occurring in some cases."
A Government spokesman said: "Government is providing funding for the official receiver to minimise the impact on public services.
"The collapse of the company does not threaten the viability of councils who held contracts with Carillion, and we are monitoring the situation closely to ensure this remains the case."
Business Secretary Greg Clark has previously called for the Insolvency Service's investigation into Carillion's collapse to be fast-tracked.