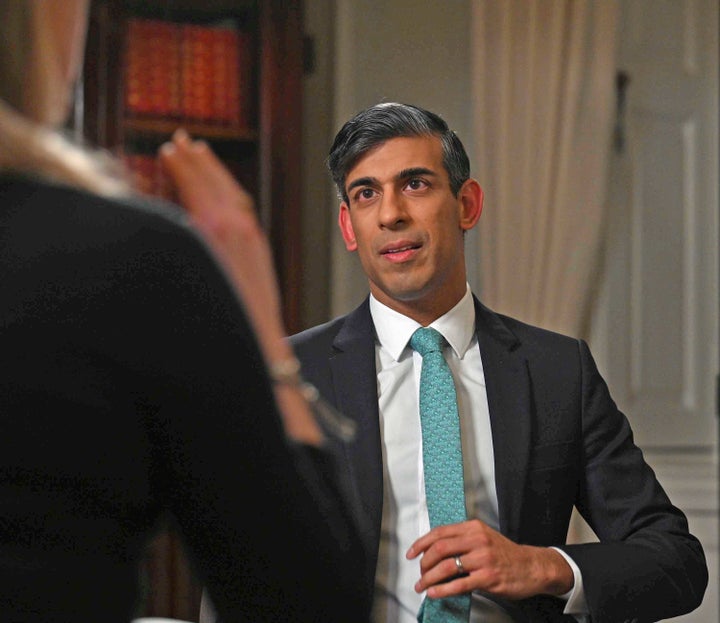 Rishi Sunak is facing a fresh Tory backbench rebellion over a law aimed at protecting children when they use the internet.
Nearly 40 Conservative MPs - including former cabinet ministers - have signed an amendment to the online safety bill which could see social media bosses jailed if their platforms publish harmful content.
The prime minister has already been forced to perform embarrassing U-turns over housebuilding targets and new onshore wind farms in the face of rebellions by Tory MPs.
Among the 36 Conservatives backing the rebel amendment are former party leader Iain Duncan Smith and Andrea Leadsom.
With Labour also backing it, Sunak is heading for his first parliamentary defeat as PM unless the government changes its position.
Culture secretary Michelle Donelan hinted that the government was preparing for a climbdown.
Speaking to the BBC's Newscast podcast, she said: "I'm not ruling out any of those amendments because I've been working through them and they've been coming in today as well, looking at, you know, what colleagues are putting forward.
"I'm somebody that always takes a sensible approach to these things. If people have good ideas, just because I didn't think of them, doesn't mean that we're not going to do them."
Ian Russell and Ruth Moss, parents of children who killed themselves after viewing harmful content online, are among those campaigning for the government to accept the proposed change.
The prime minister's official spokesperson said: "Our aim is to hold to account social media platforms for harmful content while also ensuring the UK remains a great place to invest and grow a tech business.
"We are confident we can achieve both of these things.
"We will carefully consider all the proposed amendments to the online safety bill and set out its position when report stage continues."