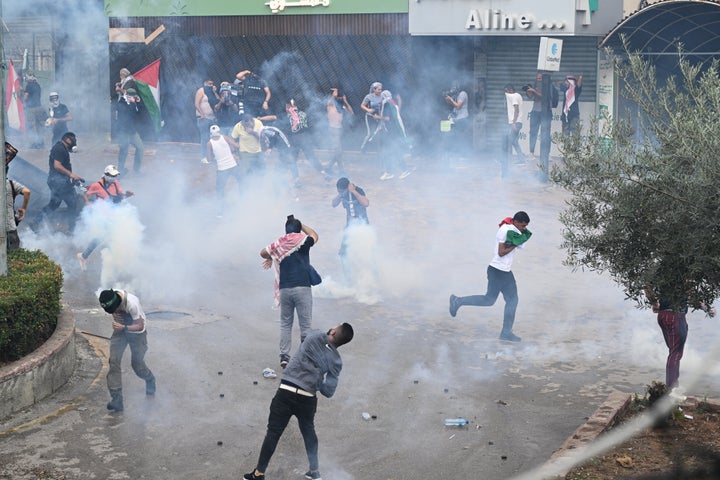 Rishi Sunak will fly to Israel as part of efforts to rally international leaders to prevent the war with Hamas from spreading throughout the Middle East.
It was the bloodiest day in the conflict since Palestinians militant group Hamas launched a wave of attacks on Israel on October 7 which left more than 1,400 people dead.
Sunak will meet Israeli prime minister Benjamin Netanyahu and president Isaac Herzog before travelling to a number of other regional capitals.
He is expected to urge Israel to allow humanitarian aid into Gaza as soon as possible and to enable British nationals trapped in the region to leave.
Speaking before flying off, the PM said: "Every civilian death is a tragedy. And too many lives have been lost following Hamas' horrific act of terror.
"The attack on Al-Ahli Hospital should be a watershed moment for leaders in the region and across the world to come together to avoid further dangerous escalation of conflict.
"I will ensure the UK is at the forefront of this effort."
Meanwhile, foreign secretary James Cleverly will Egypt, Qatar and Turkey as part of the UK's diplomatic efforts to de-escalate the crisis.
He said: "It is in no one's interests – neither Israeli, Palestinian nor the wider Middle East – for others to be drawn into this conflict.
"I am meeting counterparts from influential states in the region to push for calm and stability, facilitate humanitarian access into Gaza and work together to secure the release of hostages."