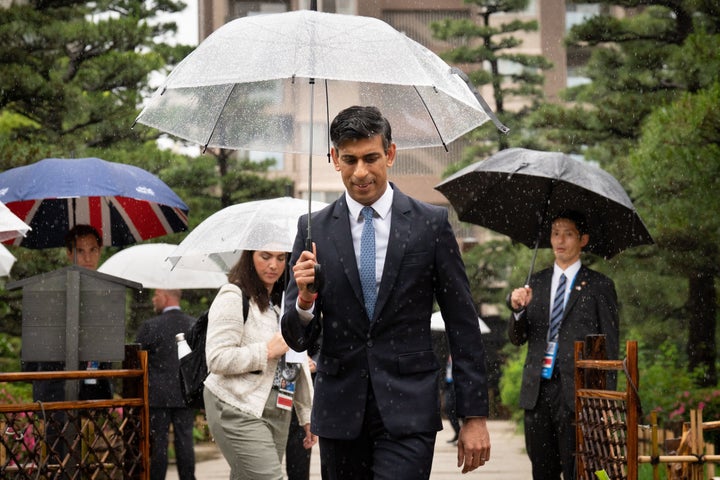 Rishi Sunak has insisted he will win the next general election, despite the Tories continuing to trail well behind Labour in the opinion polls.
The prime minister also ruled out doing a deal with the DUP if he fails to win a Commons majority.
His comments come just two weeks after the Conservatives lost more than 1,000 seats in the English local elections.
Speaking to reporters in Japan, where is attending a G7 summit, the PM was asked if he is confident of victory in the general election expected next year.
He replied: "Yes. I'm working really hard to deliver for the British people. That is my priority.
"That is what I'm spending most of my time thinking about. Not thinking actually about my job… I spend most of my time thinking about everyone else, and their jobs."
He also said he was "not interested in any chat about coalitions and all the rest of it" after Labour leader Keir Starmer left the door open to doing a post-election deal with the Lib Dems.
Pressed on whether he was ruling out a coalition with the DUP, who propped up Theresa May's minority government after the 2017 election, Sunak said: "I am. We are interested in delivering a Conservative majority at the next election."