The £1bn project on the former Westferry Printworks site on London's Isle of Dogs was approved in January by Jenrick – a last-minute reprieve after the council and then the independent Planning Inspectorate both deciding it should be refused. They had said it lacked enough affordable housing and conflicted with local conservation policy.
But the housing secretary's decision came just a day before Tower Hamlets Council approved a new rate for its Community Infrastructure Levy (CIL) – a move that would have increased the property owner's financial liability to the local authority by between £30m and £50m.
That money would have been spent mitigating the impact of the development on the local area, and improving local services. Instead, thanks to Jenrick's timing, it stayed in the pocket of the developer.
Now Boris Johnson is under pressure to reveal what knowledge, if any, he had of the deal.
The building used to be the Daily Express printworks on the Millwall waterfront. The land is owned by Northern & Shell, which is in turn owned by publishing magnate and former Tory donor Richard Desmond.
Jenrick, who faced criticism for his approach to social distancing during the coronavirus outbreak, has been labelled "unfit to continue to serve" after denying vital investment in east London where affordable housing is scarce.
The Labour Party has also written to the cabinet secretary Sir Mark Sedwill calling for an investigation into the matter.
Apsana Begum, Labour MP for Poplar and Limehouse – the constituency that includes the printworks – told HuffPost UK: "We have one of the highest rates of child poverty in the entire country and struggle with the near-impossible situation of having soaring monthly rents, which all too often mean people, particularly those on low incomes, are faced with an increased risk of homelessness.
"This whole debacle is further evidence that this government is more interested in serving billionaires rather than local people.
"The housing minister – whose properties include a £1.1m mansion built by an 18th century slave-trader – should consider his position given the alleged revelations surrounding the quashing of the planning permission for the huge Westferry Printworks scheme."
The council began legal action in March, alleging that the timing of the decision appeared to show bias. It asked the High Court to order the government to disclose documents that, it argued, would show Jenrick was influenced by a desire to help Desmond save money by avoiding the charges.
Faced with the prospect of having to publicly release documents relating to the case, Jenrick accepted his decision letter was "unlawful by reason of apparent bias" and confirmed it was deliberately issued before the new CIL policy could be adopted. He agreed planning permission should be quashed and decided by a different minister.
"This whole debacle is further evidence that this government is more interested in serving billionaires rather than local people."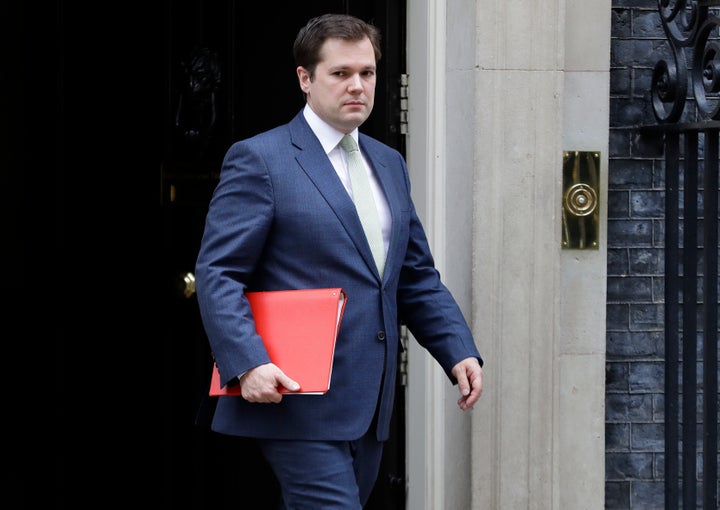 The story was originally reported by the East London Advertiser last week and followed up by The Times on Wednesday. In an editorial, the national newspaper called for further "scrutiny". "It is an extraordinary admission that requires an explanation rather than just passing the decision on to another minister," it said.
Now political parties are demanding answers amid claims the controversy has been masked by Dominic Cummings dominating the headlines.
In his letter to the cabinet secretary, Labour's shadow housing and planning minister Mike Amesbury wrote: "The consequence of Mr Jenrick's decision was to save a developer a very great amount of money and [gives] rise to serious questions which require answers."
In a further statement, he added: "Serious questions need to be answered about why this decision was taken, a decision which could have saved a Conservative donor tens of millions of pounds, and in the process deprived local residents of vital infrastructure funding.
"It's essential that we have transparency in processes such as this so that trust can be maintained in our housing and planning system.
"I hope the Cabinet Office will uphold this spirit of transparency, do the right thing and conduct a thorough investigation into the events around this decision."
Amesbury said the investigation should establish what discussions were held between Jenrick or his office and the developer, and what knowledge prime minister Boris Johnson had of the case, if any.
The party wants the correspondence that Jenrick avoided handing over to be published.
And Labour wants to know how it can trust the decision when it is taken again by a different cabinet member.
Tim Farron, Liberal Democrat housing, communities and local government spokesperson, told HuffPost UK: "Jenrick's calculated decision to sign off a huge development just in time to save a party donor millions exposes something rotten at the heart of this Conservative government.
"This is yet another example of Tory ministers showing it is one rule for them and their cronies, and another for everyone else.
"If the minister accepts his decision to sign off the project was unlawful, then he should also accept that he is unfit to continue to serve in that role."
Labour peer Lord Andrew Adonis has called for the Metropolitan Police to look into the matter, and the Conservative Party leader in Tower Hamlets has resigned from the party altogether because it looks "very suspicious".
In an interview with Sky News on Wednesday, Jenrick told Adam Boulton the application was decided "on its merits" and done "without any actual bias".
He added: "But clearly the way that the process was run gave rise to some concerns and so that's why we've chosen to quash the decision."
The Ministry of Housing, Communities and Local Government said: "While we reject the suggestion that there was any actual bias in the decision, we have agreed that the application will be redetermined."