Rose McGowan has reflected on her infamous VMAs dress from 1998, revealing she wore it as a reaction to having recently been sexually assaulted.
The former Charmed star made headlines more than 20 years ago, when she attended the MTV Video Music Awards in totally see-through dress, on the arm of Marilyn Manson.
Speaking to Jameela Jamil for her I Weigh series, Rose revealed that the event was her first public appearance after being raped, and the dress was her way of making a statement.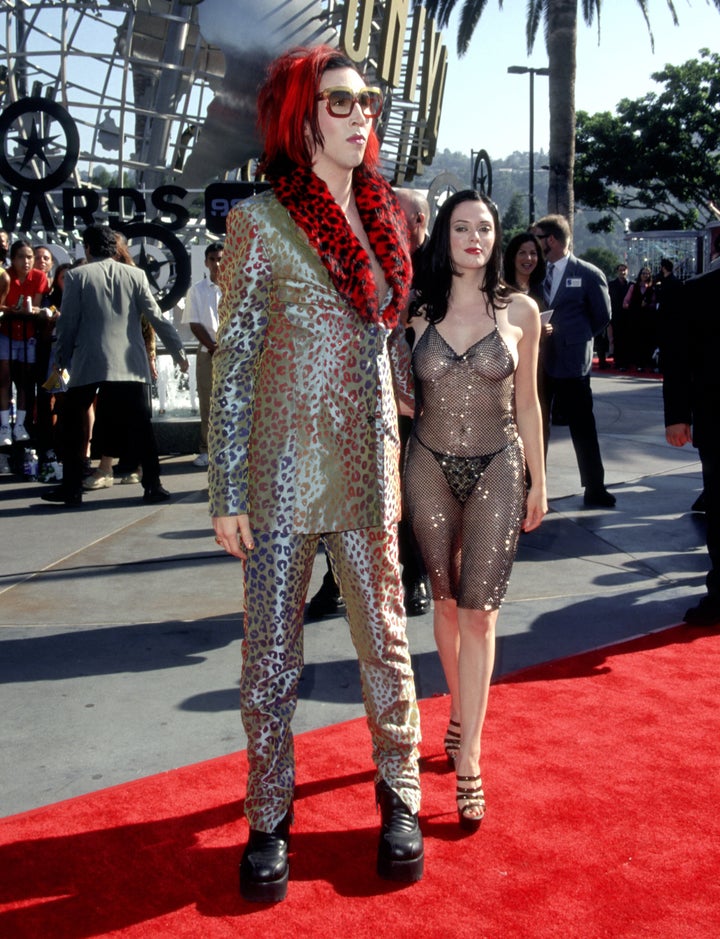 "I did that for a reason," Rose told the presenter. "It was my first public appearance after being raped. And I thought, it was kind of like Russell Crowe and Gladiator when it comes out in the ring and he's like, 'Are you not entertained?
"And that was why I did that. That was my response to being assaulted."
In the last two years, Rose has become one of the loudest voices in the Me Too movement, and is one of the many women who has accused film producer Harvey Weinstein of sexual misconduct.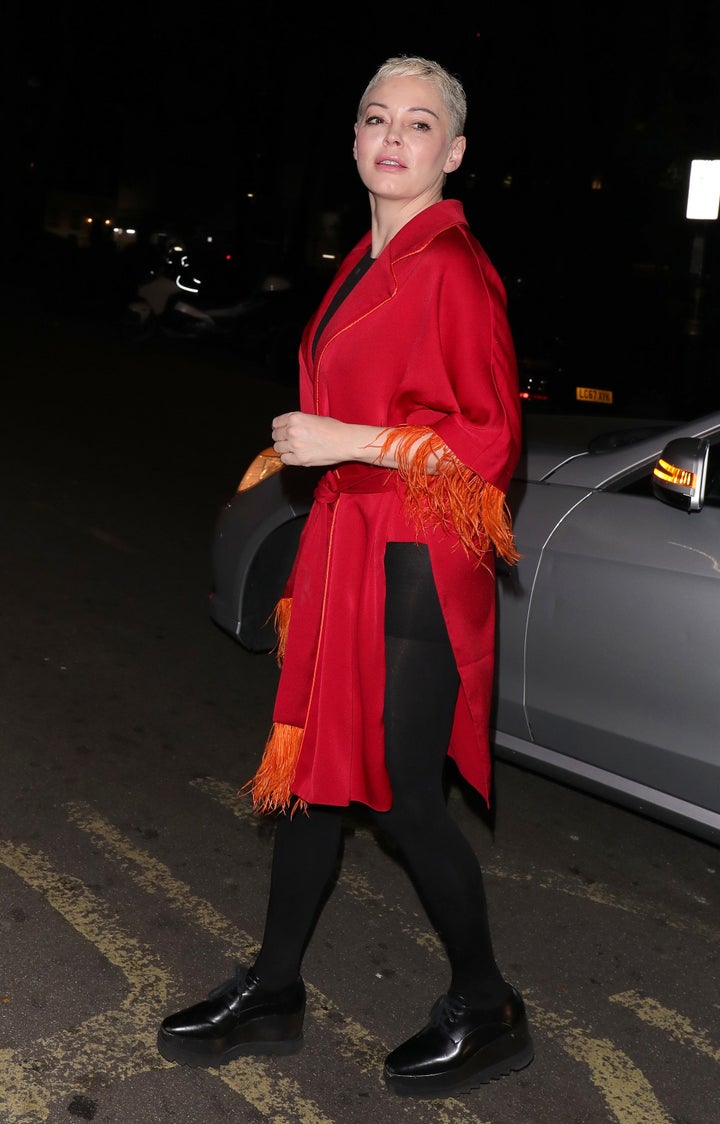 She claims that the former Miramax boss raped her in 1997, as detailed in her recent autobiography.
Weinstein's spokesperson has repeatedly denied all allegations of what they described as "non-consensual sex".
Rose has been critical of both the Me Too movement and the Time's Up organisation which came as a result of it, famously describing the Golden Globes 2018 black dress statement as "Hollywood fakery".
Watch Rose McGowan's full interview on Jameela Jamil's I Weigh here.
Rape Crisis services for women and girls who have been raped or have experienced sexual violence - 0808 802 9999
Survivors UK offers support for men and boys - 0203 598 3898