The world has been granted their first glimpse of the royal baby, as the two-day-old was pictured with Prince Harry and Meghan Markle for the first time.
The couple posed in St George's Hall at Windsor Castle for the photos, as Harry proudly held his son.
"It's magic, it's pretty amazing," said Meghan. "I have the two best guys in the world so I'm really happy. He has the sweetest temperament, he's really calm."
As they both laughed, Harry said: "I don't know who he gets that from", before his wife added: "He's just been the dream so it's been a special couple of days."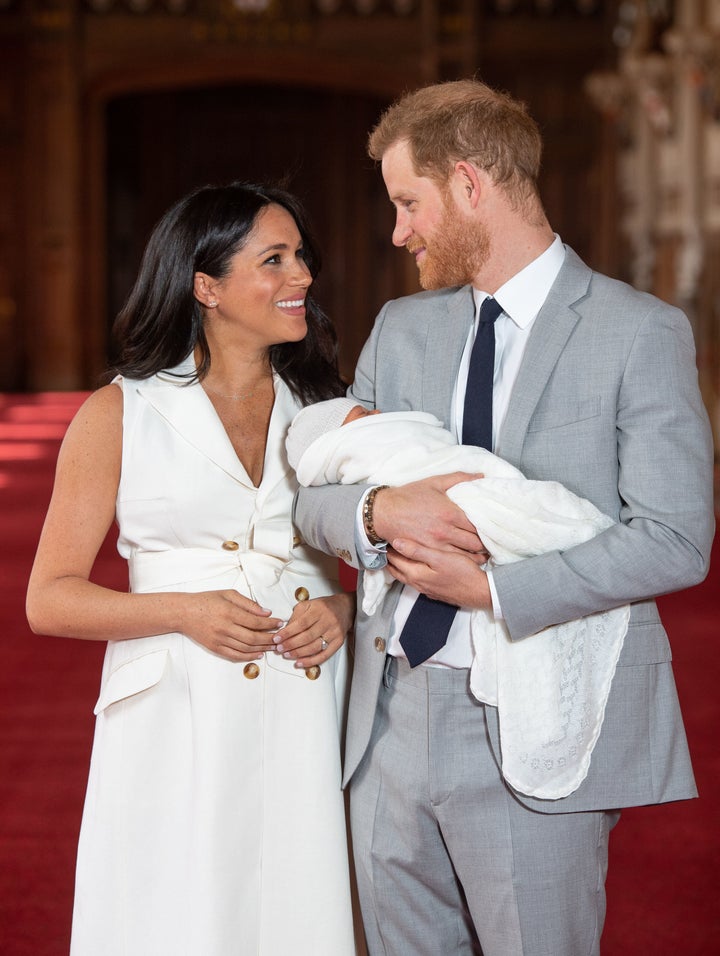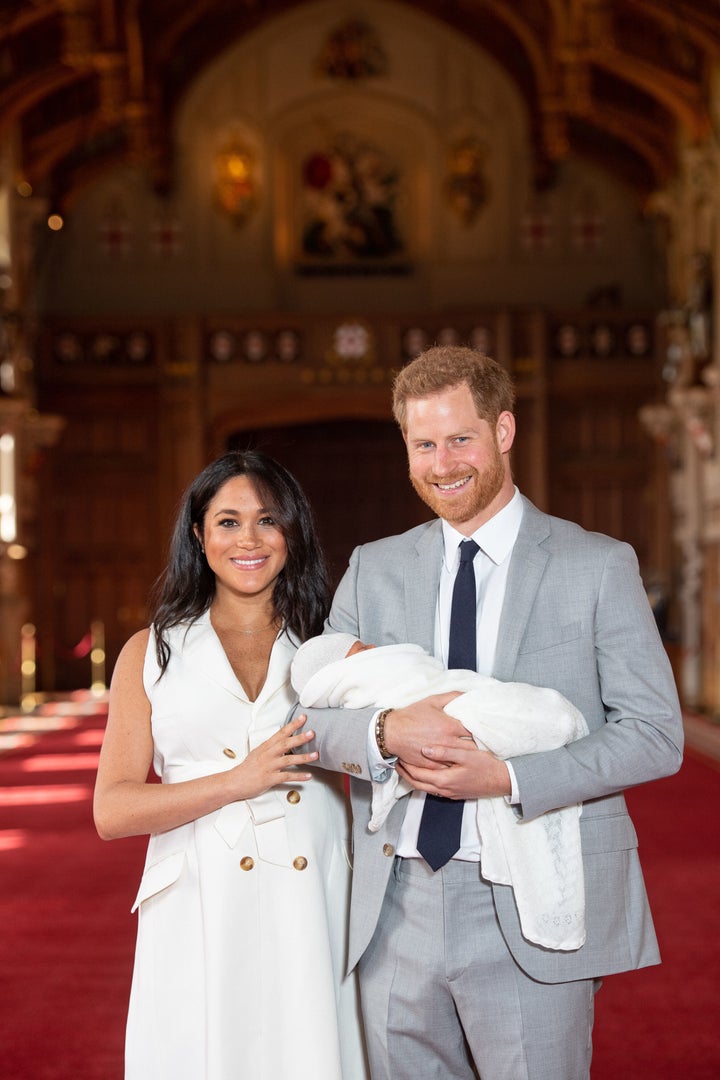 The couple said they were still trying to figure out who the baby takes after.
"Everyone says that babies change so much over two weeks, we're basically monitoring how the changing process happens over this next month really," said Harry. "But his looks are changing every single day, so who knows."
When asked how he was finding being a dad, he added: "It's great. Parenting is amazing. It's only been two and a half days, three days, but we're just so thrilled to have our own little bundle of joy."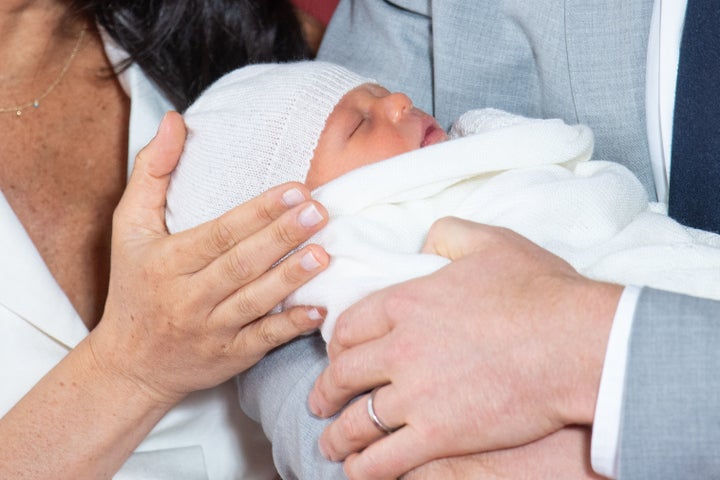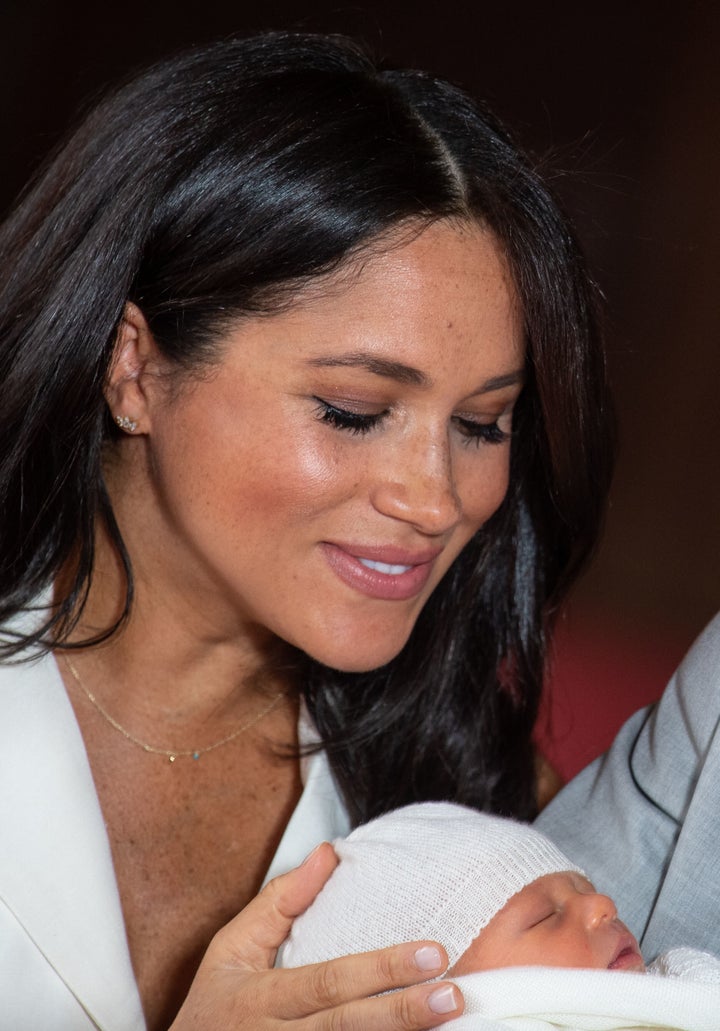 Harry said they were looking forward to spending some "precious times with him as he slowly, slowly starts to grow up."
Asked about when their son will meet the Queen and the Duke of Edinburgh, Meghan said: "We just bumped into the duke as we were walking by which was so nice. So it'll be a nice moment to introduce the baby to more family and my mum's with us as well."
The couple were asked to show more of their son's face to the cameras – Meghan laughed as Harry joked: "He's already got a little bit of facial hair as well, wonderful."
Meghan and Harry were said to be beside themselves with joy, giggling and looking into each others' eyes as they spoke. Harry gently cradled his son in his arms and couldn't resist sneaking a peek down at him as he slept. "Thank you everybody for all the well wishes and kindness, it just means so much," Meghan added.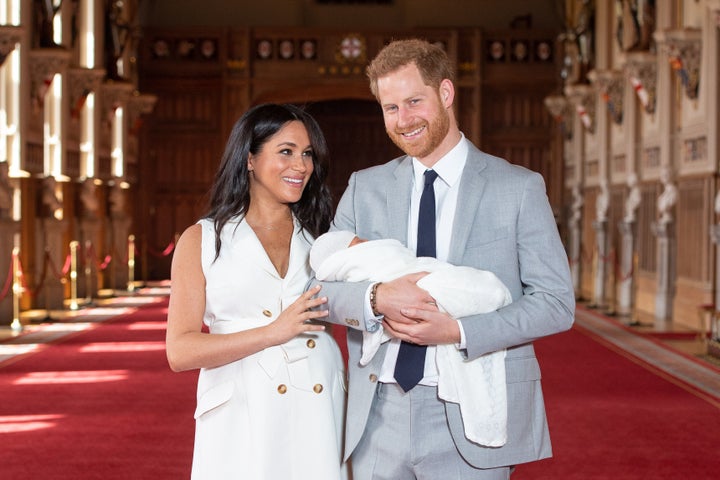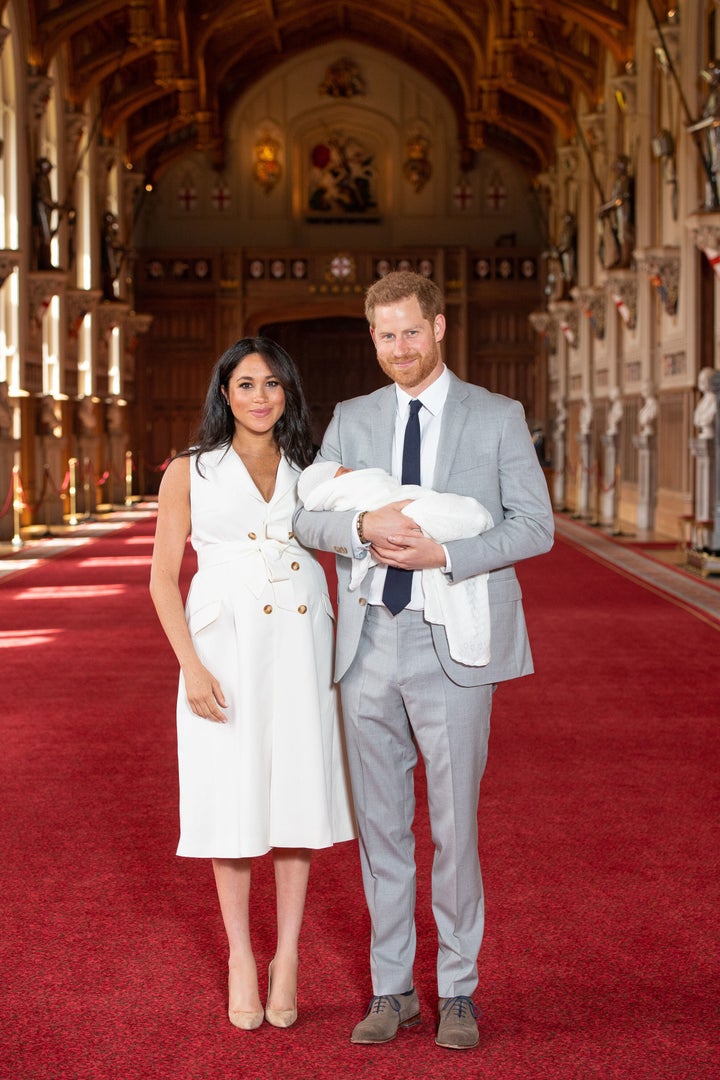 The couple later shared a selection of photos on their Instagram account, with the caption: "Today The Duke and Duchess of Sussex are delighted to share their first public moment as a family.
"They are so incredibly grateful for the warm wishes and support they've received from everyone around the world, since welcoming their son two days ago."
During a walkabout in Leipzig city centre in Germany today, the Duchess of Cornwall was shown a photograph of her new grandchild for the first time. Camilla smiled and said: "Thank you for showing this to me".
The baby's grandfather, the Prince of Wales, has also spoken publicly about the birth, saying he was "delighted" at arrival of his latest grandchild. "We couldn't be more delighted at the news and we're looking forward to meeting the baby when we return," he said.
Other family members have spoken about the joy of the new arrival, with the Duke of Cambridge saying on Tuesday he was "absolutely thrilled, and obviously looking forward to seeing them in the next few days when things have quietened down."
He added: "I'm very pleased and glad to welcome my own brother into the sleep deprivation society that is parenting."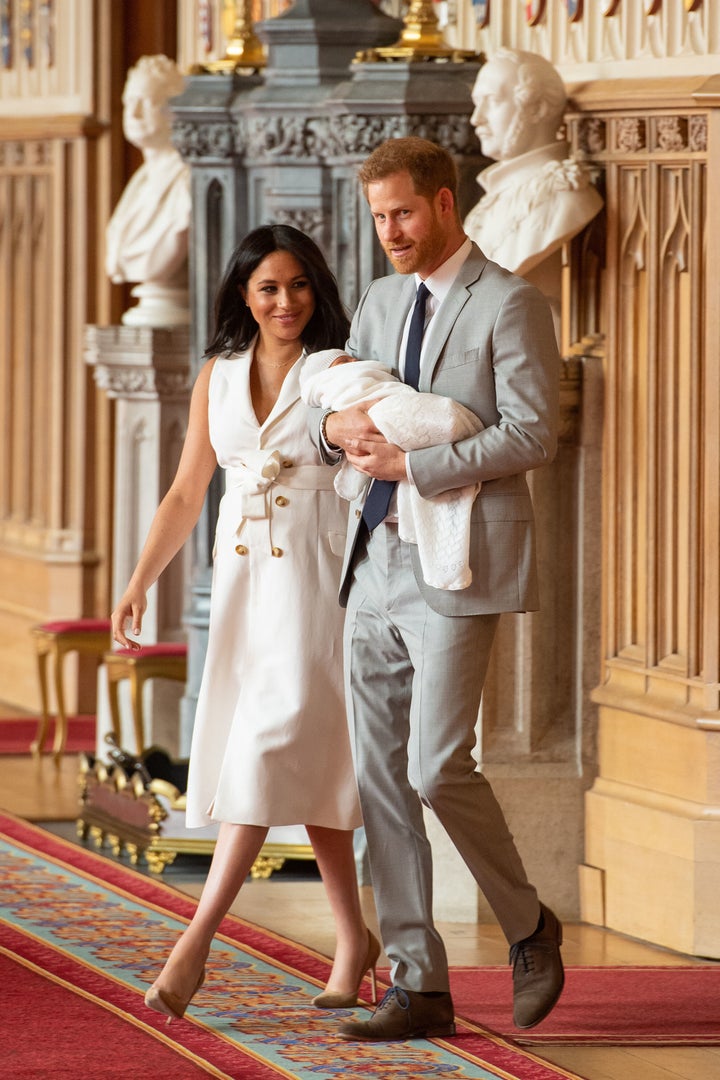 The Duchess of Cambridge said they had no clues about the baby's name but were eager to see the Sussexes and their new arrival.
"As William said, we're looking forward to meeting him and finding out what his name's going to be so it's really exciting for both of them and we wish them all the best," she said.
Prince Harry spoke to the press on Monday afternoon to say he was "incredibly proud" of his wife and that the birth had been "the most amazing experience I can ever possibly imagine". He appeared so giddy with joy that he even thanked the horses in the stables behind him.
The baby boy is seventh in the line to the throne, after Charles, Prince William, his three children George, Charlotte and Louis, and then Harry. He won't automatically be a prince or princess – King George V's 1917 decree states that only the oldest son of the Prince of Wales's oldest son – Prince George, in this instance – is entitled to be a prince.
However, in January 2013, the Queen issued a formal decree to grant the title of prince or princess to all of the Duke and Duchess of Cambridge's children. The decree doesn't currently apply to Prince Harry's children, but it's thought that the Queen may issue a similar ruling.