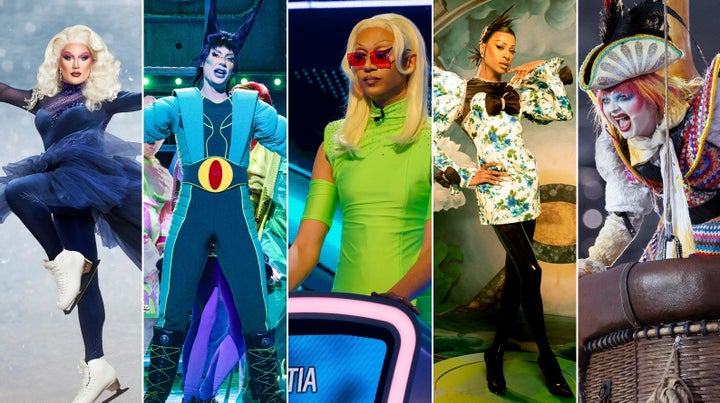 Another 10 fierce queens are poised to join the existing pantheon of RuPaul's Drag Race UK when season five gets underway.
Over the course of the series, the new batch of glamazons will impersonate, lipsync, act, design and perform their stilettos off for the chance to follow in the footsteps of The Vivienne, Lawrence Chaney, Krystal Versace and Danny Beard and be crowned the UK's next Drag Race superstar.
But, one of RuPaul's favourite sayings is that the real race starts after the show – so even though only one queen per season hears "You're a winner, baby" at the end of a long, hard, few weeks, every contestant has their own opportunities to spread their own brand of stardom across the land following the show.
With that in mind, here's what some of your favourite queens have been up to following their seasons of Drag Race UK…
The Vivienne (season 1)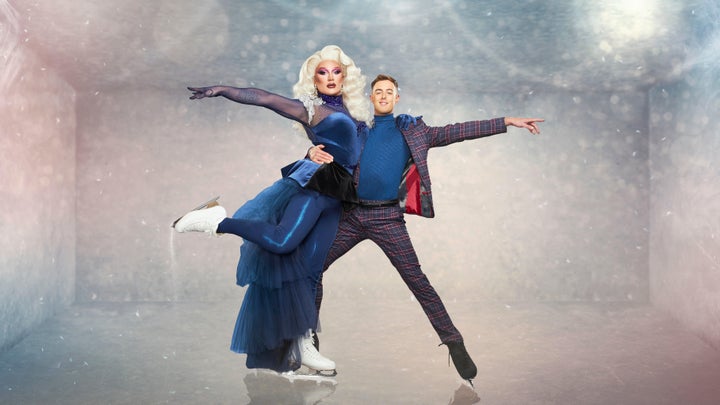 We know; she won the season. But The Vivienne hasn't, for one second, rested on her laurels following her triumph in the inaugural season of Drag Race UK.
Aside from flying Stateside to take part in All Stars 7 – the first ever "all-winners" iteration of Drag Race – ar Viv has starred in everything from Celebrity Hunted and Celebrity Sewing Bee to Dancing On Ice (on which she made it all the way to the final), and appeared in soaps like Emmerdale.
The Vivienne has also released a string of singles, including the Ant and Dec collab We Werk Together and the Dianne Warren-penned Bitch On Heels.
In short, it's Viv's world and we're all just living in it.
Divina de Campo (season 1)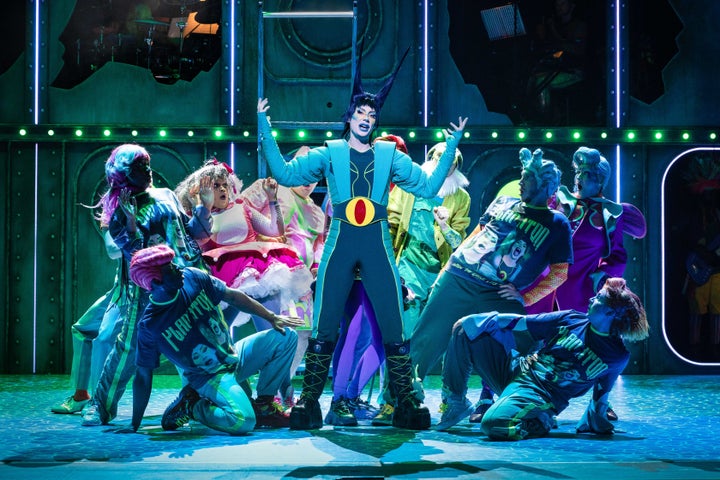 Runner-up to The Vivienne, Divina de Campo won over viewers with her immense talent, red wigs and silver dresses on the show.
Post-Drag Race, she's released two EPs as a solo artist (Decoded and Red & Silver) and a studio album with Blu Hydrangea and Baga Chipz as the Frock Destroyers.
She's also taken to the stage, treading the boards in productions of Chicago and Hedwig And The Angry Inch – and she's even just finished a run as Plankton in Spongebob The Musical.
Blu Hydrangea (season 1)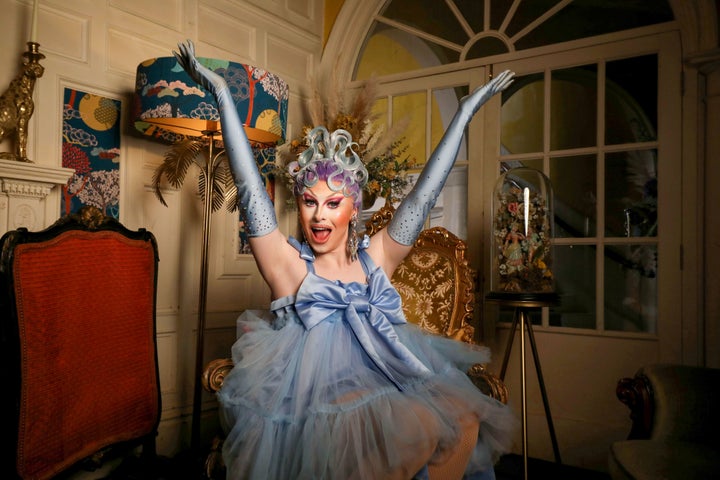 Currently the only Drag Race UK queen to have snatched any version of an All Stars crown, Blu Hydrangea returned to the "werk room" for the inaugural season of UK vs. The World, where she battled against queens from Canada, the US, The Netherlands and Thailand.
Facing stiff competition, Blu eventually won the series against powerhouse competitors like Mo Heart, Pangina Heals and Jimbo – proving that first time's not always a charm when it comes to Drag Race.
She also went on to front the BBC Three sewing show Stitch, Please, and was a mentor on the one-off ITV celebrity drag competition Queens For The Night.
Tayce (season 2)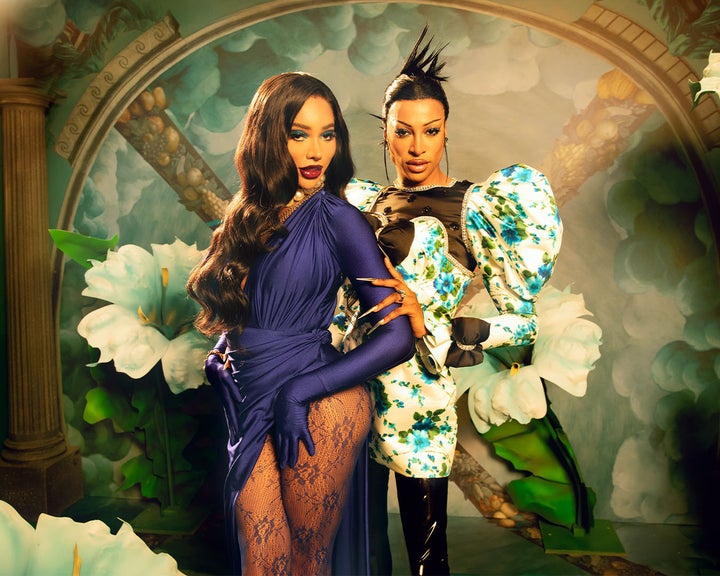 The fashion girl of Drag Race UK's second season, Tayce has continued to display cheek, nerve, gall, audacity and gumption since leaving as a runner-up.
Music video appearances for Little Mix, Jodie Harsh and Dua Lipa aside, Tayce has walked in London and Paris Fashion Week, starred in campaigns for Jean Paul Gaultier and even briefly presented Radio One alongside Clara Amfo, as well as co-presenting the MTV reality show Queerpiphany with Munroe Bergdorf.
She's also guest starred in a special episode of Celebrity Gogglebox with her former competitor Tia Kofi.
Bimini (season 2)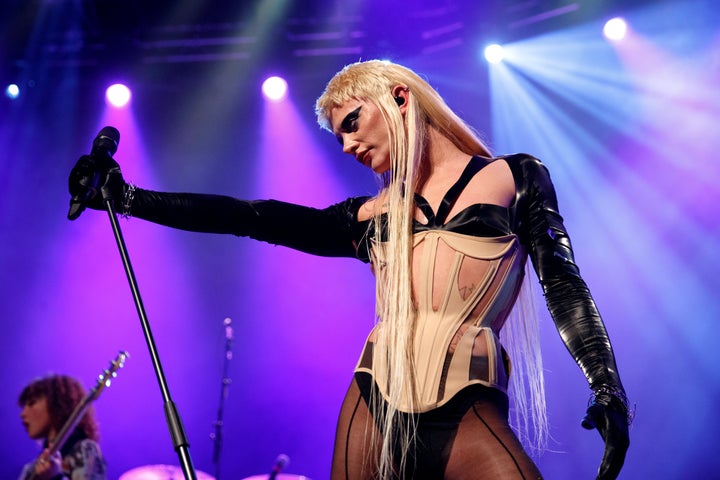 Drag superstar Bimini Bon Boulash has smashed a whole manner of doors down during her reign as a post-Drag Race punk-rock pop princess.
She's published the autobiography Release The Beast: A Drag Queen's Guide to Life, and released a 2023 EP titled When The Party Ends, after she signed to Relentless Records, and supported Muna on their 2022 UK tour.
Bimini has also won awards like Gay Times Honours and starred in a Sainsbury's Christmas commercial – and was recently awarded an Honorary Fellowship by Goldsmiths, University of London, for her services to Britain's LGBTQ+ community.
Lawrence Chaney (season 2)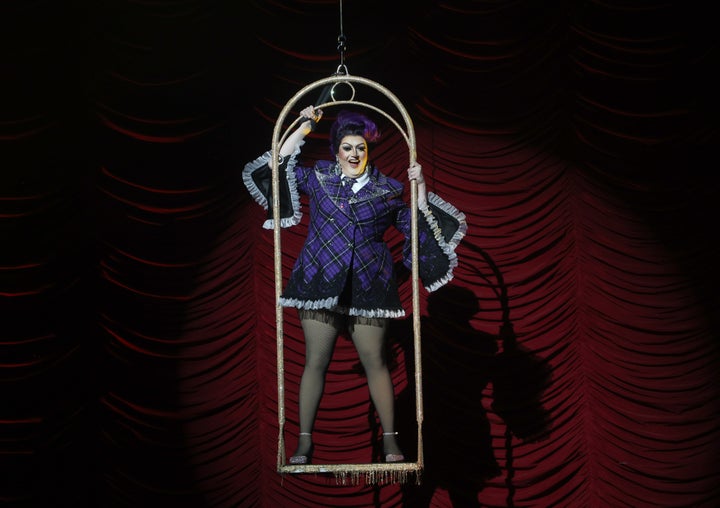 Lawrence Chaney has also gone from strength to strength since winning what's widely considered the best season of Drag Race UK.
The season two champ has appeared on shows like Saturday Night Takeaway, Blankety Blank and Celeb Gogglebox, and won awards for her memoir, (Drag) Queen of Scots and even a Scottish BAFTA for her stint on Drag Race.
Along with Tayce and Bimini, she's also embarked on several sold out tours following season two and starred in Tartan Around – a web series produced by Drag Race production company World of Wonder as part of her winning package.
Impressively, Lawrence later became the only queen from outside of the US franchise to join the show's Las Vegas residency RuPaul's Drag Race Live.
Ella Vaday (season 3)
One of season three's runners up, Ella Vaday has spent a good portion of her post-Drag Race career dedicated to charity work, including a recent project that involved a 100km trek for breast cancer charity CoppaFeel.
She's also set to launch a unique fitness project named Fitti, which will see her provide fitness content to viewers from Ella and Nick (her out-of-drag name).
And, because she's having an "ella vaday", she's set to star in Sumotherhood – her first feature film appearance, which is out in October.
Kitty Scott Claus (season 3)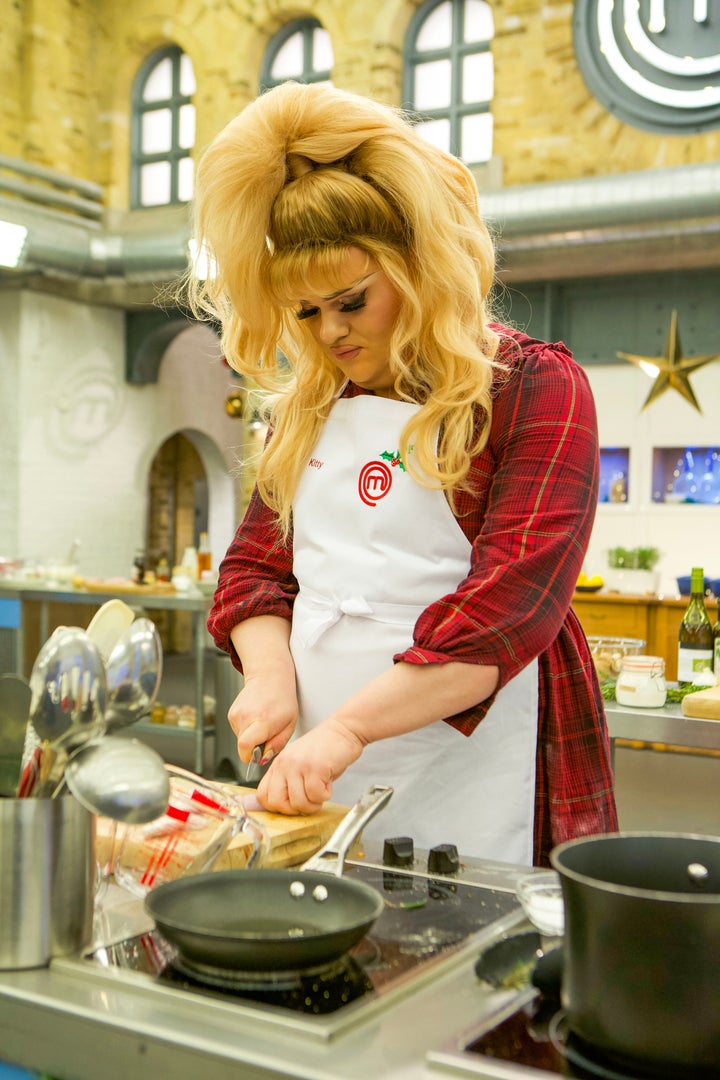 If her ventures after Drag Race are anything to go by, this Kitty does indeed have claws.
As well as appearances on everything from Celebrity MasterChef and Love Island: Aftersun, Kitty has also starred on stage in the hugely popular comedy-murder-mystery play Death Drop in London's West End, alongside stars like Jujubee and fellow Drag Race UK alum, Vinegar Strokes.
Krystal Versace (season 3)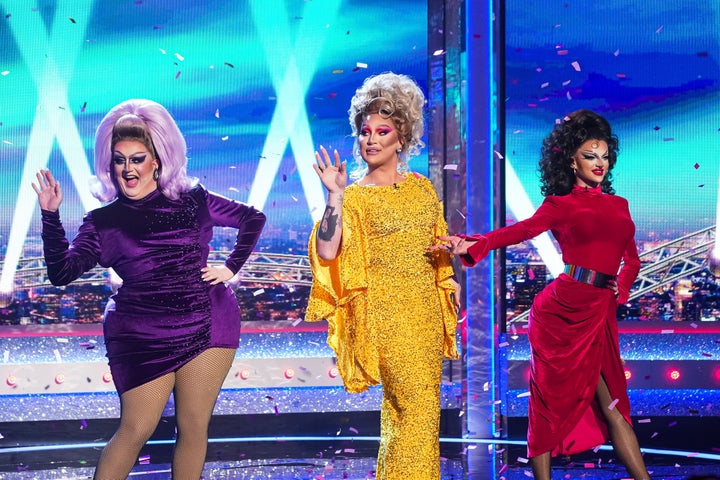 The winner of season three, Krystal was the franchise's youngest ever victor. But, along with TV appearances on Saturday Night Takeaway and her docuseries Keeping up with Krystal Versace, the queen has more than made a name for herself.
She also creates gagworthy makeup looks and tutorials on her TikTok account – and provided mentorship for her drag sister DeDeLicious ahead of her werk room entry.
Cheddar Gorgeous (season 4)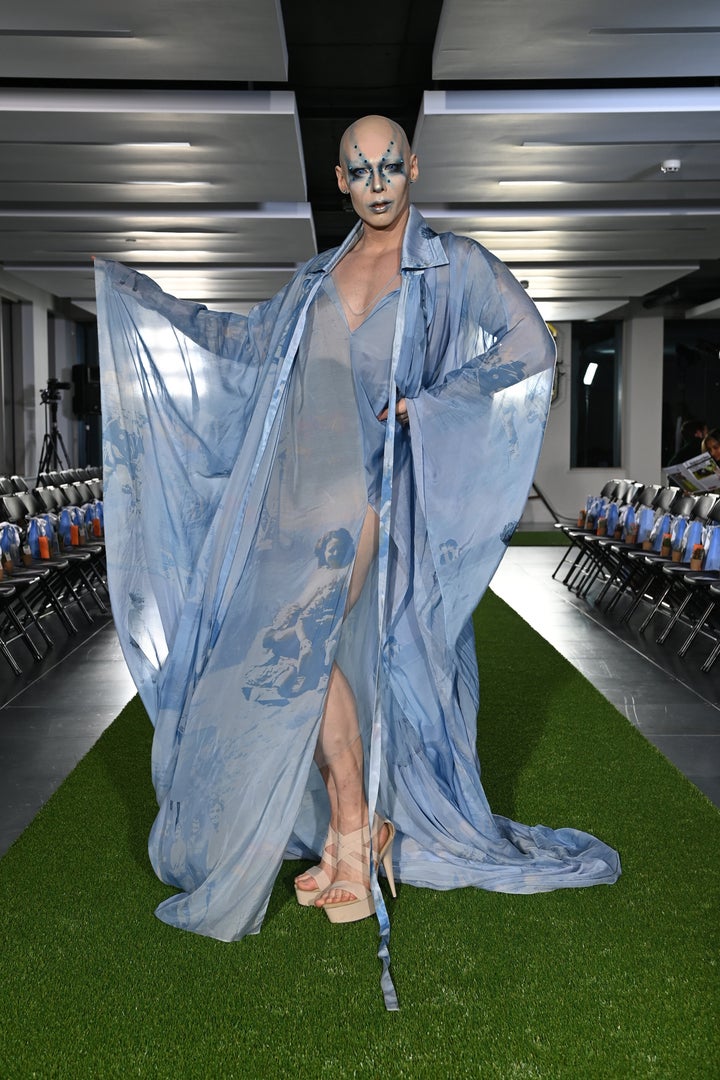 Season four's runner-up Cheddar Gorgeous was already considered a drag legend before she entered the competition, and has continued to strike the balance between intellect and drag since her four-badge-winning streak on the show.
As well as being a guest star on Glow Up, Cheddar – who already has a PhD – has recently announced that she's going back to uni to undertake a post-doctoral fellowship "exploring disability and the use of drag as a form of radical advocacy." Slay!
Danny Beard (season 4)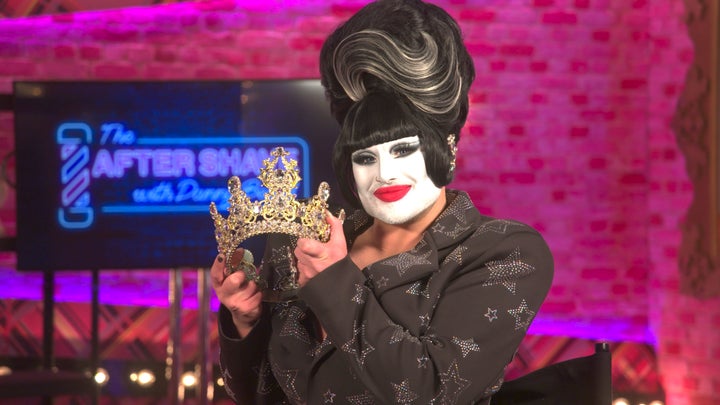 Our current reigning drag superstar, Danny Beard's most recent venture is The After Shave – the UK's first ever official ru-cap show.
In the time since winning, though, Danny has packed a lot into her year, including a guest star slot in an episode of Hollyoaks and a slot presenting a portion of the UK's Eurovision Allocation Show. Although her reign may soon be over, Danny Beard isn't going anywhere.
Baga Chipz (season 1)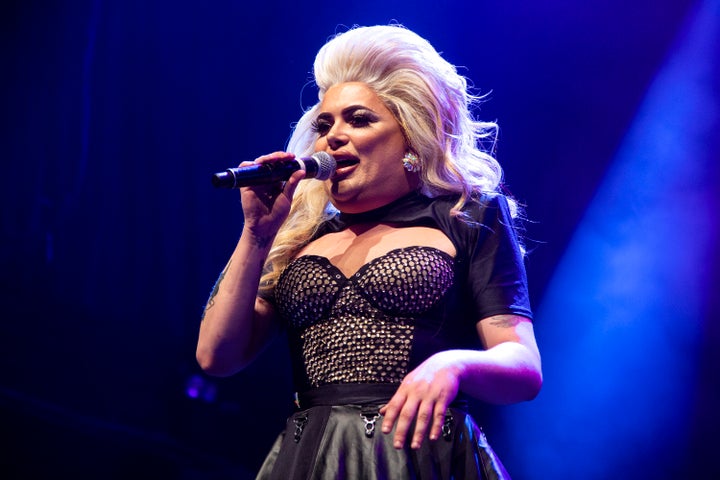 Baga Chipz, MBE, the self-professed most famous woman in Britain, has enjoyed a similarly fruitful career to her season one sisters after finishing third to Divina and Viv.
She appeared as part of UK vs. The World's homeside contingent alongside Blu and Cheryl Hole – making it to the final for a second time – and outside the Drag Race ecosystem, she's taken part in Celebrity Masterchef, Celebrity Karaoke Club and even The Celebrity Circle.
Baga has also starred in the comedy Brassic, the teen drama Ackley Bridge and released a festive single, titled – you guessed it – A Very Harsh Christmas.
Cheryl Hole (season 1)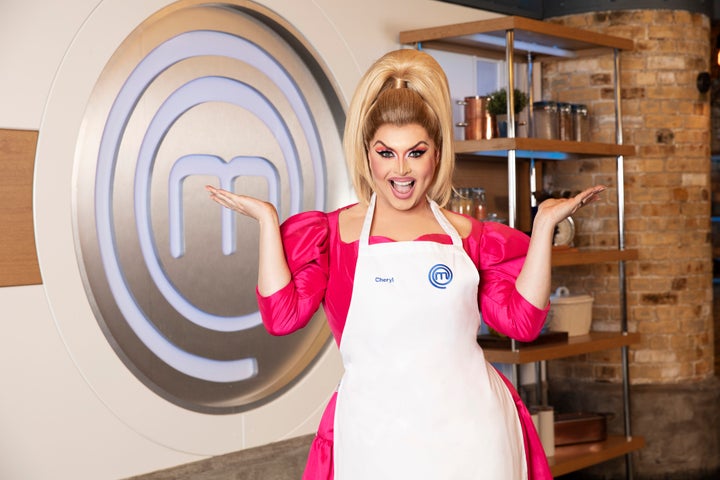 The third British queen to enter UK vs. The World, Cheryl has had many more days of being mediocre (her words!) since her initial Drag Race appearance.
Among her far from mediocre accolades are a feature on Canada's Drag Race winner Priyanka's debut EP, a role in Death Drop: Back In The Habit on the West End and a string of her own singles.
More recently, Chez has competed in Celebrity Masterchef, and appeared on TOWIE.
Ginny Lemon (season 2)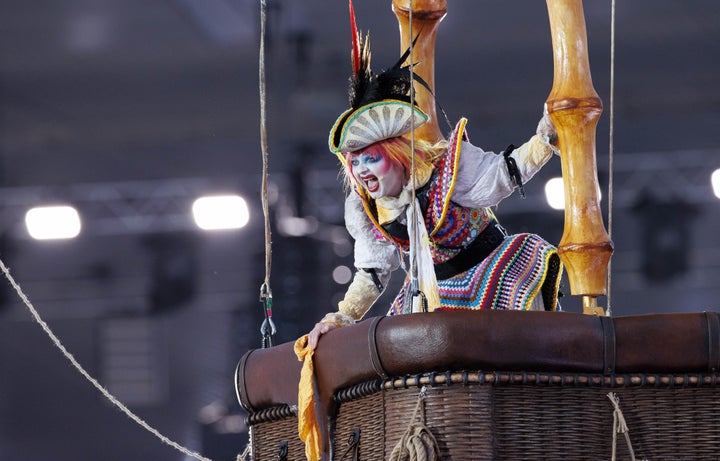 Season two's queen of chaos, Ginny Lemon strutted off the mainstage mid-lip sync and into our hearts – and, indeed, into a stellar season of Celebrity Coach Trip alongside Sister Sister in 2022.
Ginny also stole the show at the opening ceremony of the 2022 Commonwealth Games, performing a musical act in a lemon-shaped hot air balloon – as well as appearing in a Jodie Harsh music video.
Black Peppa (season 4)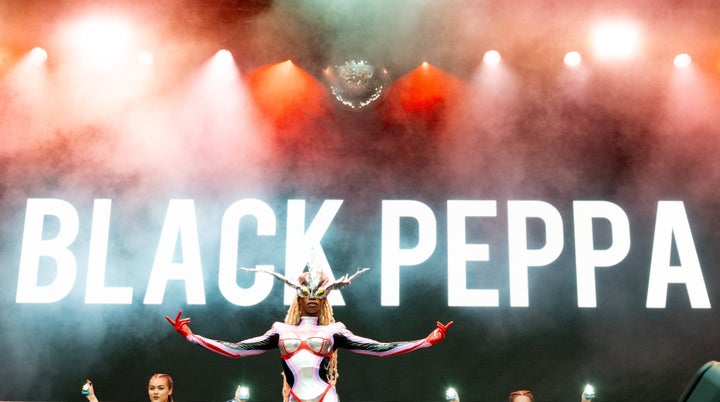 Proprietor of one of Drag Race UK's best entrance lines ever ("Fuck salt, cause Peppa's here"), the lip sync assassin of season four has murdered every stage she's stepped on since the race.
Peppa's also released two (excellent) singles of her own, appeared as a guest star on BBC's Glow Up and churned out sickening modelling shoot after sickening modelling shoot.
Victoria Scone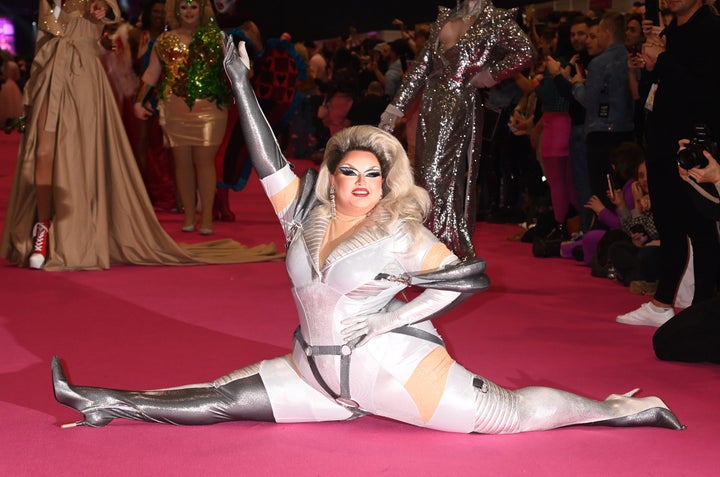 Victoria Scone had to leave her original season of the show due to a knee injury – but returned to the franchise on Canada vs. The World where she placed in the top four of the global competition.
Although she didn't win, she did propose to then girlfriend via the show and used her platform to call for the inclusivity of drag kings in the wider Drag Race franchise.
Like Peppa and Cheddar, she's also appeared in a special drag-themed episode of Glow Up, and acted in Death Drop: Back In The Habit.
Vanity Milan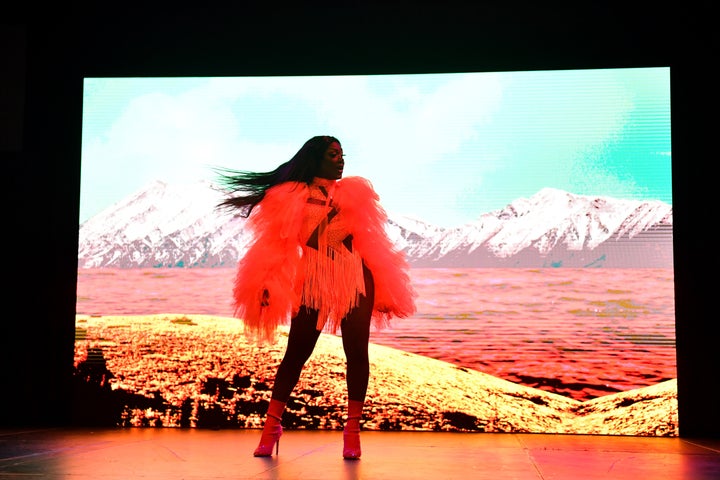 Vanity Milan was the lip sync assassin of Drag Race's third season and placed fourth her year. Along with Victoria, she later returned to compete on Canada vs. The World, where she finished in fifth place.
Outside of Drag Race, Vanity did Pointless Celebrities with Kitty in 2022 and has released a string of singles; the aptly-named Miss Milan (Don't Play With Me) and Pissed – with follow-up Four Ways now out too.
Tia Kofi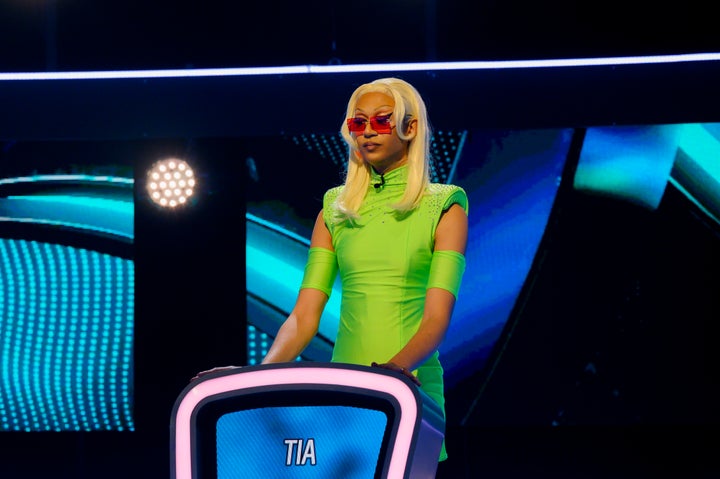 Ru may have ordered her Kofi to go on season two, but the comedy queen has well and truly stuck around since her run on Drag Race UK.
After her elimination Tiai released the debut single Outside In, which marked the start of a fierce musical career, consisting of no less than three EPs.
Tia's also done Celebrity Catchpoint, The Weakest Link, Lingo and Gogglebox – with rumours suggesting she may be returning to the werk room in the not-too-distant future…
Season five of RuPaul's Drag Race UK airs on Thursday nights at 9pm on BBC Three and BBC iPlayer.