Claire Eden-McIlroy, 29, and Steph Eden-McIlroy, 26, from Australia asked birth photographer Lacey Barratt to capture the precious moments on camera.
Claire gave birth to their daughter LJ and Steph was advised by their midwife to take a hormone that triggers breast milk production and use a hospital-grade pump to stimulate her breasts on regular occasions throughout the pregnancy.
"Can we talk about breastfeeding and same sex couples for a minute?" photographer Barratt wrote on Instagram when sharing the photos.
Barratt shared three photos capturing both mums breastfeeding their daughter.
"Can we talk about how normal this should be?" Barratt continued. "Having a desire to share the responsibility with your partner is normal and possible.
"Ladies, did you know, that you do not have to be the birth mother in order to breastfeed?
"Adoptive parents, surrogacy parents, you can breastfeed your baby. Same-sex male couples, did you know that you can find a woman to wet nurse your baby?
"The possibilities are endless, and should be respected as a heterosexual couple is. Equality is deserved by everyone."
Speaking to Daily Mail Australia, Claire said about the photos: "It's something we do every day in our house and we wanted to raise awareness of same-sex couples.
"It's a way for [Steph] to bond with the baby and ease my load."
Related
Before You Go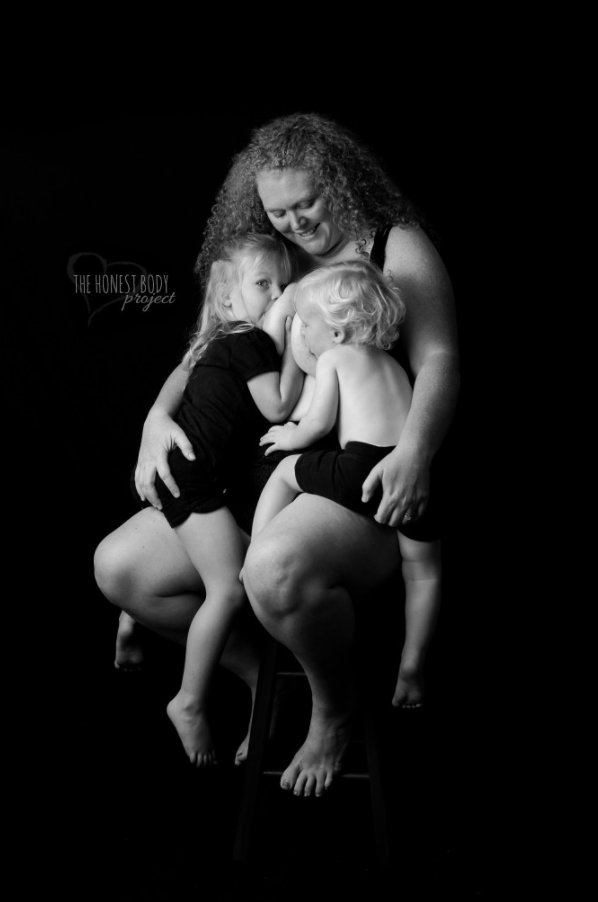 Breastfeeding Our Toddlers