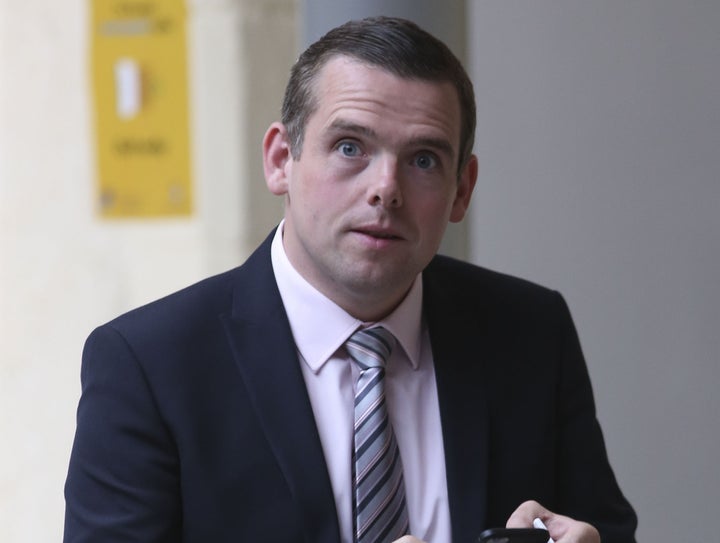 Ross said "if the parliamentary maths allow" after May's Holyrood elections, all of Scotland's pro-Union parties should "put aside their political differences" and focus on "stopping an SNP majority".
The polls say Nicola Sturgeon's party is on course to win handsomely in May, but many believe the first minister's high-profile spat with predecessor Alex Salmond could damage the SNP and the independence movement.
Asked during an online event with the Tory think tank Onward, Ross said the "very simple answer" was that he would back a pro-Union coalition.
He said: "I believe that the last 14 years of failure that we have seen from the SNP has undermined everything that we have tried to do in Scotland. We have seen our public services take a back seat to the SNP's obsession with separating Scotland from the rest of the UK.
"So, surely if the parliamentary maths allow after the next election for the parties who support Scotland's place in the UK continuing and that strong union being maintained, surely we can work together, put aside some political differences to work in the national interest to focus Scotland on our recovery from coronavirus for the next five years, rather than more fights over the constitution.
"We can only do that by stopping an SNP majority."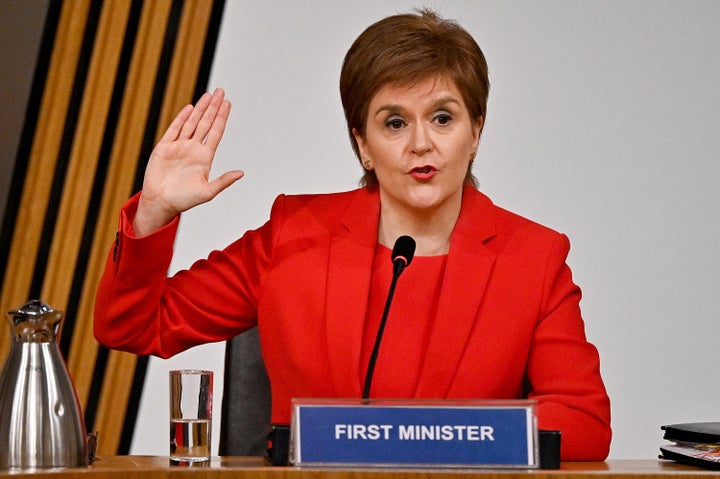 The former first minister (FM) was acquitted of sex offences at a criminal trial and won a judicial review of the government's investigation, being awarded more than £500,000 in costs.
Sturgeon faces a separate probe into whether she breached the ministerial code over the investigation.
Ross also used the event to underline the fact he would table confidence votes in Sturgeon and the deputy first minister John Swinney.
He has faced criticism, however, that he has called for Sturgeon to resign before the investigation into whether she breached rules concluded.
Those close to Sarwar said he has "100%" ruled out any Tory-Labour coalition in Scotland.
They also pointed to comments made by the Scottish Labour leader on Monday, saying: "We won't engage in the Conservatives' playground politics while people are losing their lives and livelihoods."
Ross countered that "this is not about playground politics – this is about our democracy in Scotland and respect for parliament".
He added: "It is the job of the opposition to hold the government to account and if Anas Sarwar and the Scottish Labour Party are not willing to do that or to assist the Scottish Conservatives to that then it is more of an indictment on them than it is on us."