Just when we thought we couldn't love Paul Rudd anymore than we already did, along comes a hilarious tale involving his friend Seth Rogen and a massage table.
Seth has shared a story about a prank the Antman star pulled on him in Las Vegas, which involved him getting very hands-on with his fellow actor.
Recalling the story in a tweet on Monday, Seth described how he had gone for a massage in the spa of his Vegas hotel, when Paul intervened – not that he noticed.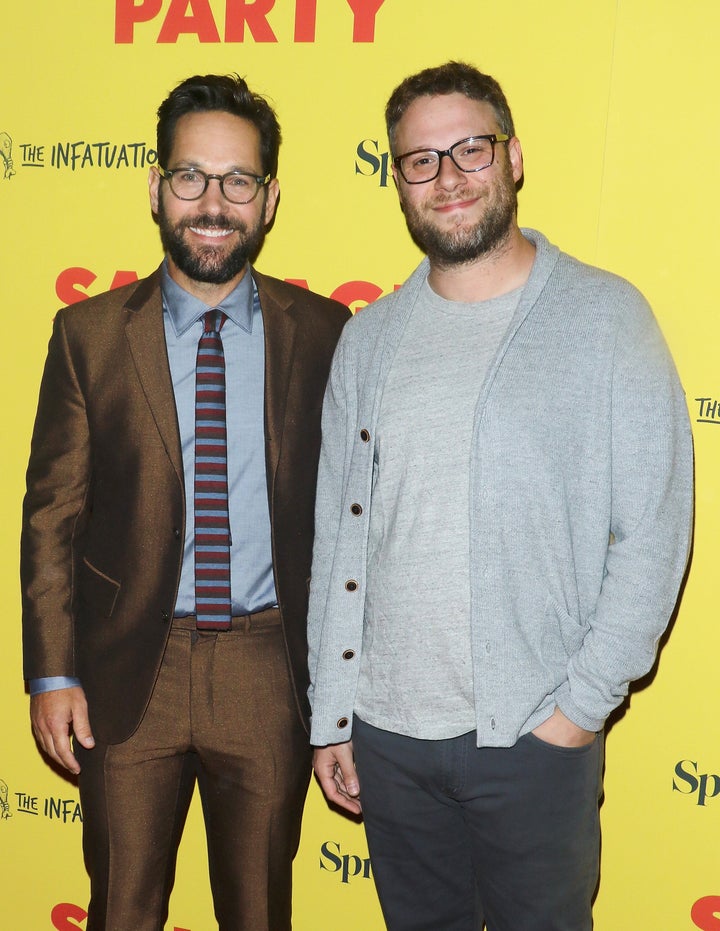 "Once I was in the spa in a hotel in Vegas getting a massage," Seth tweeted.
"When I finished I turned over and to my shock Paul Rudd was massaging me. He saw me go in and convinced the masseuse to let him take over, thinking I'd notice immediately. I didn't, and Paul did the entire rest of it."
True friendship, right there.
Voicing some doubts about the anecdote, producer Jeremy Wein chimed in to ask the weed-loving star if it was just a figment of his imagination.
"Are we sure this wasn't a weed induced hallucination Seth?" Jeremy asked, to which Seth replied, "I'm sure Paul would confirm it."
Seth and Paul have a long working relationship, having starred in numerous films together, including comedies The 40-Year-Old Virgin, Anchorman: The Legend of Ron Burgundy, and Knocked Up.