What's more, 22% of 7,535 parents surveyed by Netmums, in conjunction with The Children's Sleep Charity, also said their relationship with their partner is negatively affected by their tiredness.
"Our research clearly shows that sleep deprivation impacts on the physical, emotional and mental wellbeing of both parent and child," Vicki Dawson, CEO and founder of The Children's Sleep Charity told The Huffington Post UK.
"Being sleep deprived can lower the immune system, which can mean that we may pick up illnesses more easily. The importance of sleep is often missed when it comes to wellbeing and yet it is absolutely vital for the whole family."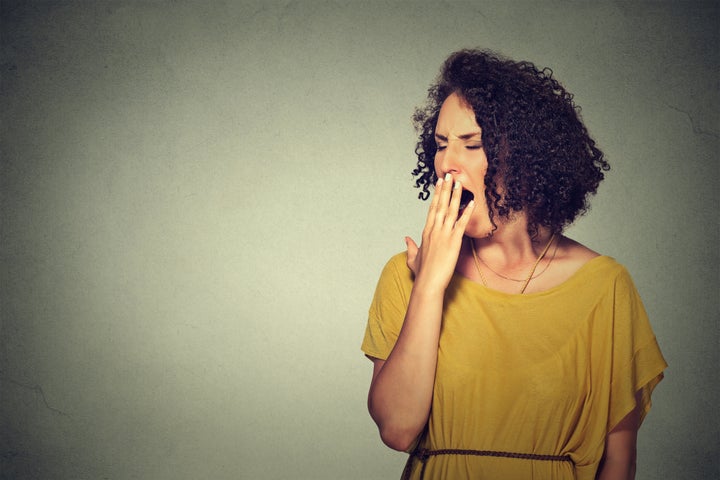 More than a third (35%) of parents described themselves as regularly being "exhausted" and more than half (59%) admitted they've lied about how well they cope with sleep deprivation.
The figures were released to mark The Children's Sleep Charity's week-long 'Sleep Week' campaign.
Dawson explained that mums and dads often come to the charity for support after their relationship has suffered due to a lack of sleep.
"Sleep deprivation can really take its toll on relationships," she added.
"Disrupted sleep can lead us to be less tolerant than usual. Parents may also have different views on their child's sleep issues and this can build pressure within the relationship."
Parents taking part in the survey admitted to driving on the wrong side of the road, going to the shops in their pyjamas and hallucinating, due to being sleep deprived.
One parent also admitted to putting a kettle in the fridge and another fell asleep on the toilet.
Jo Wheatley, Netmums' associate editor was not surprised to learn parents' relationships are suffering as a result of sleep deprivation.
"When both partners are tired, they get snappy with each other, their love life is affected and this places a great strain on them both as a couple," she told HuffPost UK.
"A lack of sleep also has an enormous effect on wellbeing. Mums tell us they're so exhausted that they 'drag' themselves through the day, relying on caffeine to get them though.
"This can make it hard to cope with the pressures of parenthood and some mums admit they often feel low and emotional."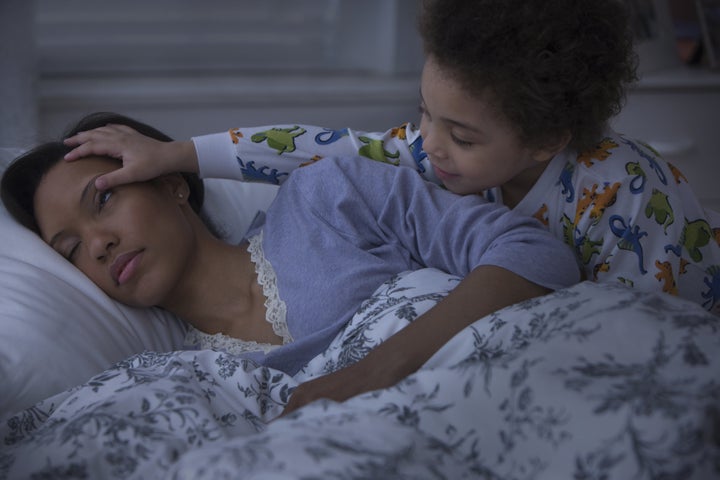 The study also revealed problems parents have with their children's sleep.
Of the parents surveyed, 17% admitted their child is regularly tired and grumpy during the day and almost a third (29%) of respondents admitted their children play on an electronic device most or every night.
More than half (56%) revealed their child will wake up once, twice, three times or more during any one night.
"Parents have told us they use electronic devices as a bribing tool to get their kids to go to upstairs to bed," Wheatley added.
"While others tell us they ban these devices before bed in case their children become over-stimulated by them and find it hard to sleep as a result."
For advice on how to deal with sleep deprivation as a parent, watch the video above.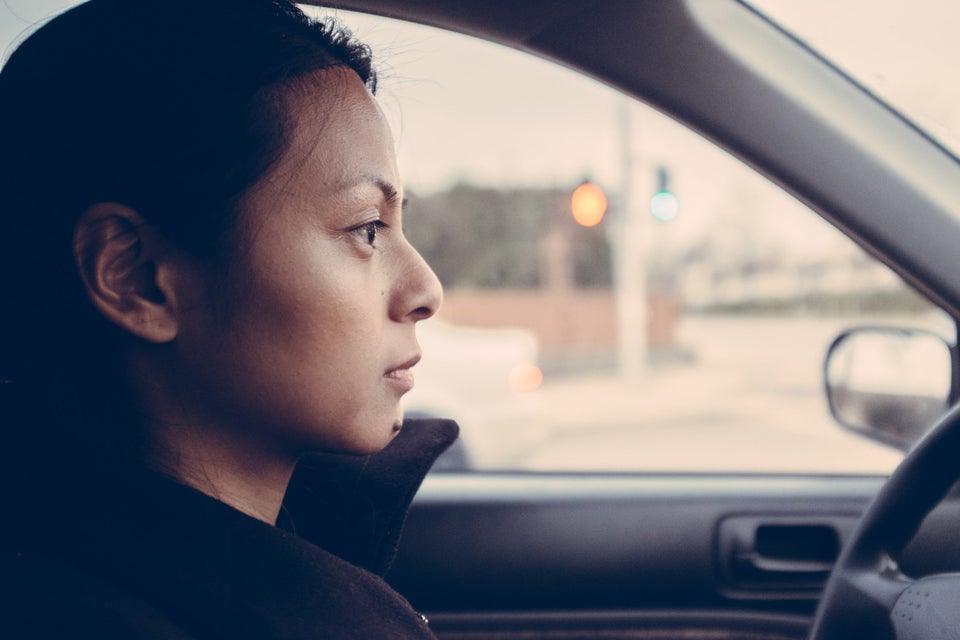 Surprising Ways Sleep Affects Your Day