Yes, in Saturday's (8 October) live show, the third of the series, the former Labour MP and partner Katya Jones hit the dance floor to perform a samba to 'Cuban Heat' from the Jim Carrey film.
Going all out for the occasion, Ed was seen sporting a bright yellow suit, complete with a matching fedora, and green face paint.
Frankly, we couldn't believe what we were seeing.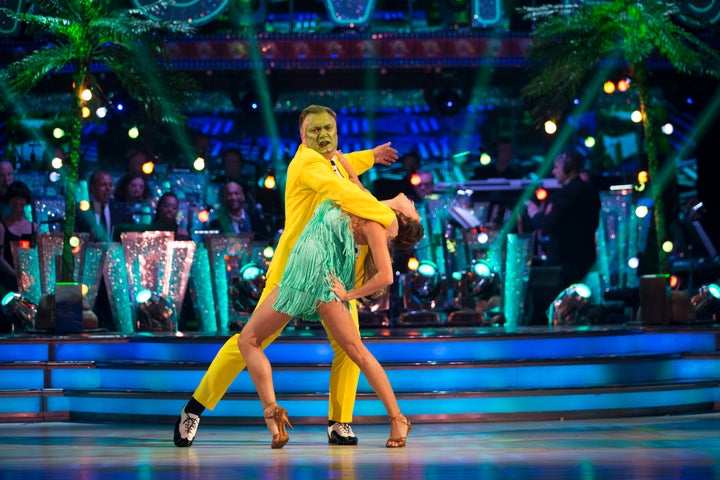 Bruno Tonioli in particular was impressed with Ed's performance, telling him (and nearly knocking Len Goodman in the face with his gesticulating arm): "I was expecting a samba bounce… I got a samba blow-out! You could not have given more impact to that performance"
Craig Revel Horwood, meanwhile, summed up the feelings of the millions watching at home, saying: "I think someone must have put something in my water."
Ed wasn't the only one of this year's contestants to raid the dressing up box for his performance, though, with Judge Rinder performing a Charleston to the theme tune to 'The Flintstones', while dressed as its lead character.
Really getting into the swing of things, he even wore a black wig and drew on some stubble, while he and Oksana Platero opened the performance by walking a car on, in the style of the original cartoon.
It was Danny Mac and Claudia Fragapane who really impressed the judges this week, though, with both of them getting nines across the board for their performances.
Danny dressed up as Zorro (which we weren't exactly mad about), to dance a Paso Doble to the theme tune from 'The Mask Of Zorro', while Claudia gave an enthusiastic Charleston to a 'Bugsy Malone' number.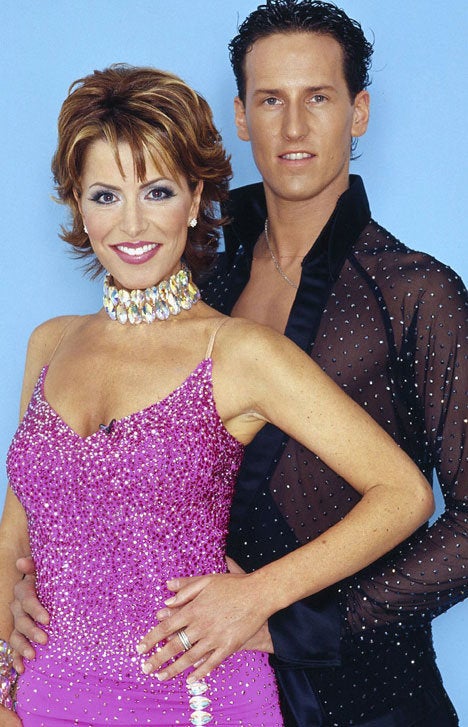 'Strictly Come Dancing': All The Winners
Popular in the Community