This week, the judge's scoring paddles lose their value with the decision about who lifts the Glitterball trophy resting solely with the public. For the first time, YouGov has carried out a poll of those planning to vote on Saturday night to get a feel for how the race is panning out.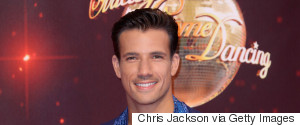 No matter how bad we've all come at voting this year, you would've thought that when presented with the choice between someone that can dance to a West End standard and one that couldn't even give a dad at a wedding a run for his money, that the 'right' decision would be made.
Following his tens from the judges, Ore Oduba is challenging Danny Mac for viewers' affections as we enter the show's fifth weekend, the latest YouGov Strictly tracker reveals. The BBC Sport presenter is now the contestant viewers are rooting for, with almost a third (32%) of those with an opinion saying he is the dancer they most want to win.