The two veteran politicians - both are in their 70s - represent the competing wings of the party. Sanders, the 'democratic socialist' promising a radical reshaping of American politics, was the frontrunner heading into the bumper day of voting in 14 states where one-third of the delegates who will pick the eventual nominee at a July convention were up for grabs.
But it was Biden, the 'moderate' former vice president, and his dramatic comeback that will dominate the headlines. The former senator gained the momentum (dubbed 'Joe-mentum') with wins in African American strongholds in the South and, more notably, states that were seen well beyond his grasp just a week ago.
With votes still being counted, here are the main takeaways.
It was a good night for Joe Biden
Biden's campaign looked dead and buried after his fifth place finish in the New Hampshire primary in early February. But after a huge win in South Carolina at the weekend, he appeared to be a candidate reborn.
Biden was projected to win seven large states, including Virginia, North Carolina, Tennessee and Alabama. Significantly, he was on course to take the Midwestern state Minnesota, a win being credited to the coalescing around Biden in recent days - including the endorsement of the state's senior senator Amy Klobuchar, who dropped out of the race this week. Pete Buttigieg, the former mayor of South Bend, Indiana, also endorsed Biden after withdrawing from the fight as the 'stop Sanders' candidate was anointed.
In the biggest shock of the night, Biden won Texas in one of the closest races of the night between him and Sanders.
There has been predictions of a comfortable win for left-winger Sanders, driven by support from the Latino community.
In a sign the consolidation of recent days has been hugely successful, Biden was triumphing in states where he had spent little to no money and had few official campaigners on the ground. "People are talking about a revolution. We started a movement," Biden said in Los Angeles, referencing one of Sanders' signature lines.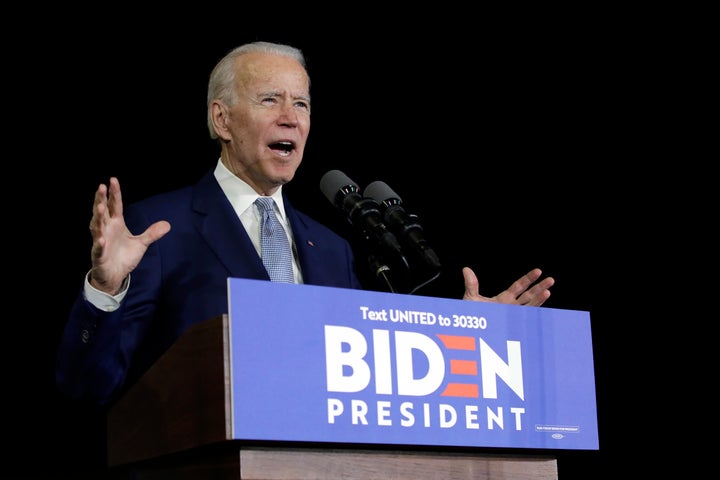 There's big questions for Elizabeth Warren
Warren led the polls at the end of last year, but on Tuesday she was defeated in her home state of Massachusetts. It's an embarrassment that will be difficult to come back from as Biden notched up a remarkable win in her backyard.
The disappointing finish in the state she represents, and a weak showing in other Super Tuesday states, marked a striking collapse for the onetime darling of progressives who was known for having a plan for nearly everything.
Warren appeared set on remaining in the race, at least for now. Speaking to supporters in Detroit ahead of next week's Michigan primary, she introduced herself as "the woman who's going to beat Donald Trump".
But she will face pressure to concede and throw her support behind Sanders, her long-standing rival in the campaign for 'leftist' Democrat voters.
Bernie Sanders took the biggest prize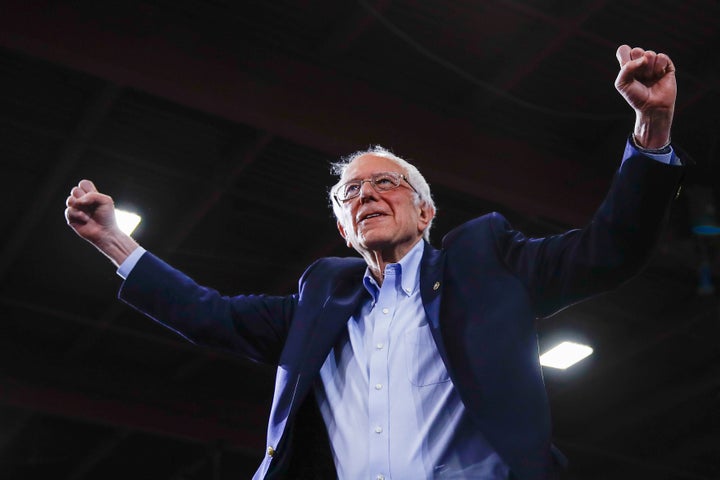 Sanders headed into Tuesday with 60 delegates to Biden's 54 in the state-by-state nominating fight, and in early voting he was projected to win in Colorado, Utah and his home state of Vermont.
On paper, that would be a disappointing haul. However, Sanders was leading where it mattered in California, the country's biggest state, with plenty to spare.
Without citing his surging rival by name, Sanders swiped at Biden from a victory speech in Vermont.
"You cannot beat Trump with the same-old, same-old kind of politics," Sanders said, ticking down a list of past policy differences with Biden on welfare, trade and military force. "This will become a contrast in ideas."
It was a bad night for Michael Bloomberg
The billionaire businessman appeared on the ballot for the first time at Super Tuesday after spending more than a half billion dollars (£400 million) on his campaign. But it could be for nothing: his sole victory was in the territory of American Samoa.
Millions of dollars went toward states such as Virginia, North Carolina and Tennessee – all three of which went to Biden - but the damage inflicted by his opponents and his own poor performance during his first TV debate in Las Vegas last month is looking ominous.
Reports suggested the former New York mayor will reassess his campaign on Wednesday. Having made little secret of his desire to block Sanders from the nomination, will he now throw his considerable weight behind Biden?
There's still a long way to go
The Super Tuesday final numbers matter as each percentage points represents more delegates. The magic number to win the Democratic Party's nomination is 1,991 delegates, with each state having a set number of delegates to award.
No candidate is yet close to that number and there's a chance no-one will come the party's convention in July, which would lead to a messy 'brokered convention' where the decision is made on the day.
The pace of the Democratic race now begins to accelerate, with 11 more states voting by the end of March. By then, nearly two-thirds of the delegates will have been allotted. The next contests, on March 10, will be in Idaho, Michigan, Mississippi, Missouri, North Dakota and Washington state.