Speaking to HELLO! Magazine about breastfeeding her, she said: "Though I definitely think it's something that she's almost done with and it's phasing out. And I'm fine about that. It's happened so gradually and I've been expecting it."
Discussing Sophia starting school, the mum added: "The day she was getting measured for her school uniform I was getting really teary and the lady could tell, and she said: 'Oh don't worry, all the mums get a bit emotional'. I will definitely cry on the first day of school – not because I don't want her to go, but because I'm just so proud of her."
Ecclestone has previously sparked debate online after sharing photos of herself breastfeeding Sophia at three years old. "Why can't you just keep these moments between you and your daughter private?" one person wrote at the time. "She's going to hate you for it when she's older."
Others felt Ecclestone's photos were a great way to normalise breastfeeding and kickstart conversations. "Each to their own, but at least it gets people talking about it and hopefully becoming more educated about it in the process," one woman wrote.
Ecclestone has posted many breastfeeding photos on her Instagram before. In February 2017, she defended her decision. Speaking to 'Good Morning Britain', presenters Kate Garraway and Charlotte Hawkins, she said: "I gave it so much thought and thought that it was something so important.
"I want mums in the future - and my daughter one day - to not have so much negativity or people questioning breastfeeding."
The World Health Organisation (WHO) recommends exclusive breastfeeding up to six months of age, with continued breastfeeding along with appropriate complementary foods "up to two years of age or beyond".
Similarly, the NHS recommends six months of exclusive breastfeeding, adding that a mother and baby can carry on enjoying the benefits of breastfeeding for as long as you like. "Breastfeeding into your baby's second year or beyond alongside other foods is ideal," they state.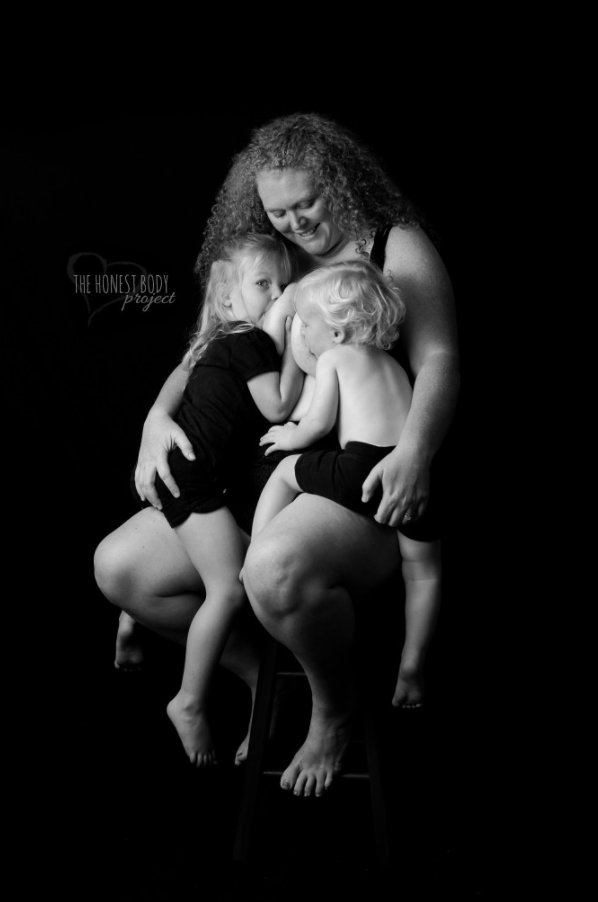 Breastfeeding Our Toddlers