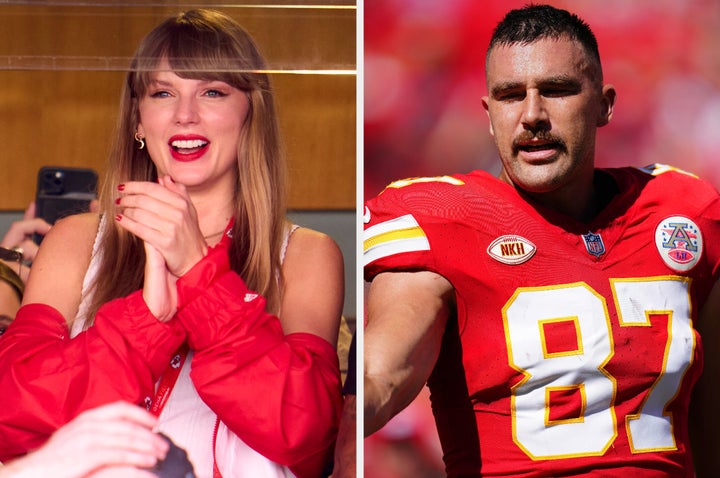 The pair have been pictured sharing a kiss following the the Kanas City Chiefs player's NFL match against Los Angeles Chargers on Sunday.
Check out the photo here.
Taylor can also be seen wearing a red coloured Kanas City shirt, after supporting Travis at the game, where she was pictured hanging out with his parents.
Taylor and Travis first sparked rumours of a romance after she showed up to support Travis at a game in September, where she was snapped spectating from a suite with Travis' mother, before Taylor left the stadium with the NFL athlete.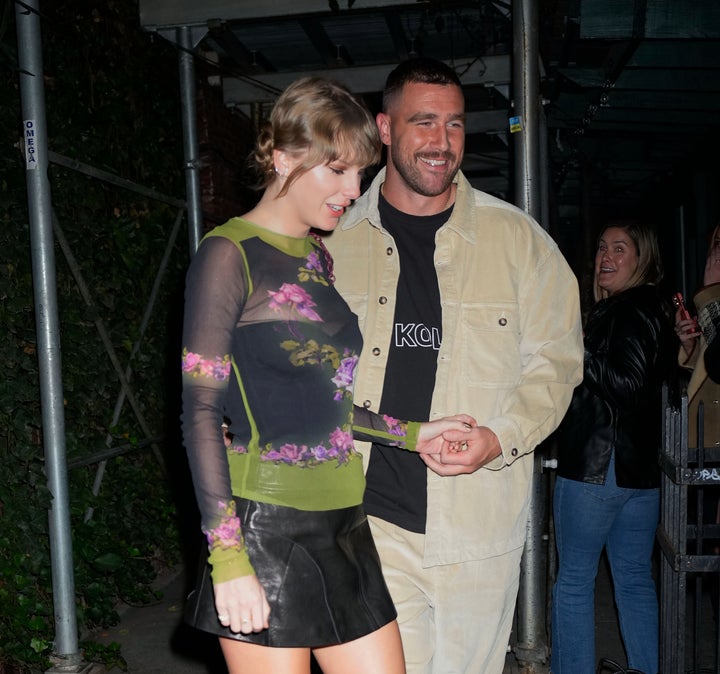 She attended a second game with a host of her A-list friends, including Blake Lively and Ryan Reynolds, before watching a third Kansas City Chiefs game against the Denver Broncos last week.
Back in July, during an episode of Travis' New Heights podcast, the American football player revealed that he tried to woo Taylor with a friendship bracelet with his phone number on it during her Kansas City Eras tour date.
The NFL defended their coverage, however, sharing in a statement: "The Taylor Swift and Travis Kelce news has been a pop cultural moment we've leaned into in real time, as it's an intersection of sport and entertainment, and we've seen an incredible amount of positivity around the sport."