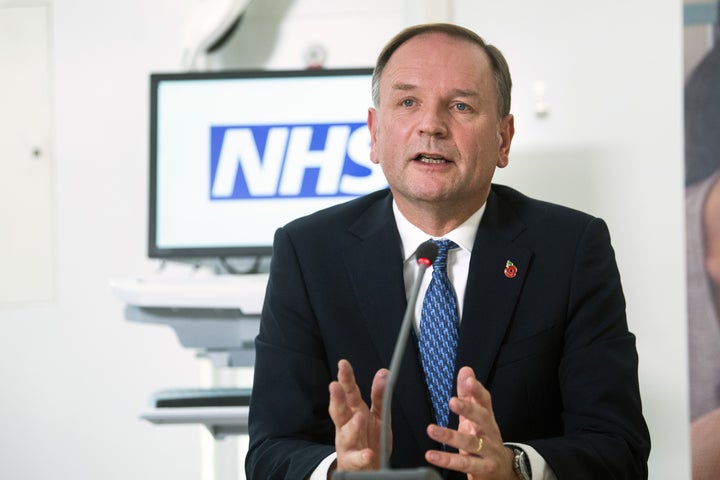 Teachers and police could get fast-tracked priority for the Covid vaccine as early as mid-February, the head of the NHS has suggested.
Sir Simon Stevens told MPs that there will be "a legitimate discussion" as to whether the independent vaccine regulator should change its plans and give jabs to key workers alongside the over-50s from next month.
In evidence to a joint session of the Commons health and science and technology select committees, the NHS chief said the immediate priority would remain giving vaccinations to the over-70s by February 15.
But in his first public remarks on who should get the jab after that deadline, Sir Simon said that there would be a case for extending the priority to key workers as well as people with disabilities.
"The Joint Committee on Vaccination and Immunisation [JCVI] will have to advise on as to whether or not there are certain other groups who should at that point also receive priority," he said.
"People, say, with learning disability and autism; certain key public service workers – teachers, the police – they will all have to be factored in in that post February 15 prioritisation decision as well."
Asked by Greg Clark MP if his priority was to next get the over-50s and over-60s vaccinated to reduce pressure on NHS beds, Stevens replied there were other considerations.
"Purely from the point of view of reducing the number of hospital beds occupied by patients with coronavirus, that's right," he said.
"But that's not the only consideration that policymakers would want to take into account, which is why I think teachers and police and other key public service workers – you know, that will be one of the discussions that will need to be had.
"To state the obvious, fundamentally the most important thing is just to get the overall infection rate down. This is not principally about pressure on the NHS. This is principally about reducing the avoidable death rate, and it is excess infections that give rise to excess deaths."
Under current government plans, once all over-70s have been given a first dose, the next group to get the jab will be for over-50s.
But Stevens suggested that if there were supply constraints, the over-70s would get priority for second doses of the vaccines to ensure they were given within the required 12 weeks.
Asked if that would slow down the distribution of first doses for the remaining vulnerable groups, he replied: "First and foremost, those second doses have got to be delivered.
"So, we look 12 weeks on from when the first doses were delivered and we know that that has to be first call on the vaccine available in those weeks.
"Over and above that, then as we get increasing clarity as to what the available supply will be, that will shape the speed at which we can advance into those other groups."
He added that "as we move our way into working age adults, more broadly" he expected the NHS to be offering secure supplies of first and second doses "simultaneously" through high street pharmacists and other mass outlets.
New figures on Tuesday showed that a total of 6,405,554 Covid-19 vaccinations had taken place in England between December 8 and January 25, according to provisional NHS England data.
The figures include first and second doses, which is a rise of 236,177 on the previous day's figures.
Some 5,962,544 were the first dose of the vaccine, a rise of 234,851 on the previous day's figures, while 443,010 were the second dose, an increase of 1,326.
Appearing before the joint committee, Stevens also raised the prospect of a combined Covid and flu jab being created in future.
"It would be great if the Covid vaccine and flu vaccine ends up being combined into a single vaccine, which we might see if not this winter but future winters as well".
He also put beyond doubt any suggestion that 'NHS Test and Trace' is directly run by the health service.
"I can't comment specifically on Test and Trace because as you know that is run by the Department of Health and Social Care (DHSC) rather than by the NHS or NHS England per se," he said.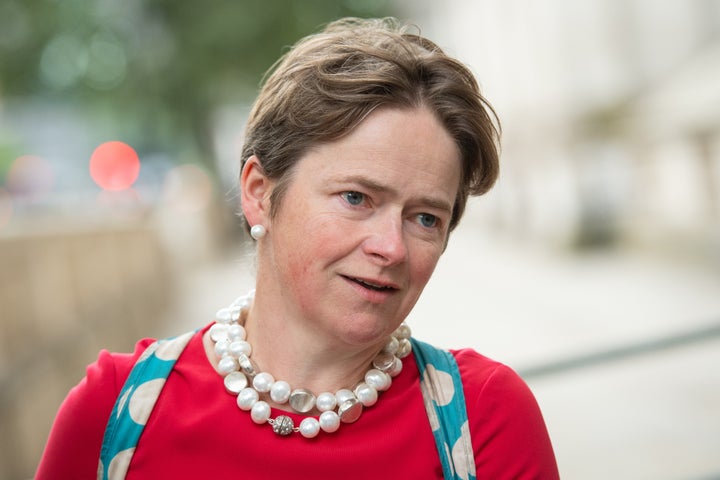 The much-criticised service, chaired by Tory peer Dido Harding, has come under fire for its failures to meet contact tracing and test turnaround targets.
The NHS chief said that he and others were increasingly hopeful that "the second half of the year and beyond" would see coronavirus become a more treatable disease.
"I think it is possible that over the course of the next six to 18 months coronavirus also becomes a much more treatable disease with antivirals and other therapies, which alongside the vaccination programme, holds out the hope of a return to a much more normal future."
Stevens also suggested that Boris Johnson's "levelling up" agenda should apply to long-standing health inequalities.
Asked if the definition should be expanded to include the pandemic's impact on minority ethnic backgrounds, people from deprived communities and the clinically obese, he replied: "Yes".
"A combination of occupational exposures, crowded housing, prior health risk including obesity as the chair has said, broader inequality – that has all compounded to create that differential that you describe.
"Race and ethnicity also is an independent explanation over and above those other variables as well.
"Not just part of response to Covid, but as a catalysing need for change I think it is a very powerful reminder that levelling up […] needs to take place."
Asked what big changes he wanted in coming months and years, Stevens replied with appeared to be a plea for the PM to come up with a long-term funding and reform plan for social care.
"Seeing health and social care as two sides of the same coin. And hence, having a multi-year outlook for social care," he said.
"More broadly, let's start seeing the health service as part of the economic engine of opportunity, not just as something that gets spent on when you're deciding what your public expenditure priorities look like.
"We are an anchor institution in most communities in which we operate. We are a source of fantastic high skill job opportunity, we stimulate and sit alongside of life sciences industry which is going to be a huge part of what the 21st century needs to be.
"And so, view the NHS, not only hopefully as a highly responsive high quality health service, but view us as part of the economic dynamism that this country needs."