One of the divers who helped to save 12 schoolboys and their football coach from a flooded cave in Thailand played down his heroics as he returned to Britain.
There have been calls for John Volanthen and Rick Stanton to be honoured after they were the first divers to reach the stranded group in an underground network in Chiang Rai province ahead of their successful rescue.
After landing at Heathrow Airport on Thursday, Volanthen spoke of the "relief" he felt at seeing the boys brought to safety after an 18-day ordeal in the Luang Nang Non Cave and was modest about his extraordinary effort.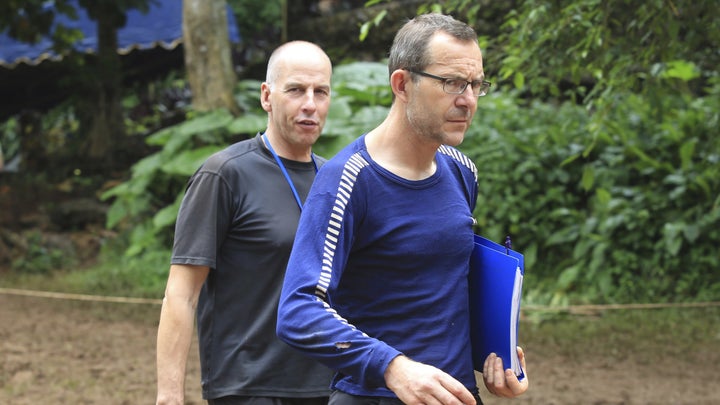 "We were very pleased and we were very relieved that they were all alive but I think at that point we realised the enormity of the situation and that's perhaps why it took a while to get them all out," he told Sky News.
He added: "We are not heroes. What we do is very calculating, very calm. It's quite the opposite."
Volanthen also paid tribute to Thai navy diver Saman Kunan, who died while replenishing oxygen canisters along the escape route, saying his death brought a "bittersweet" taste to an otherwise "excellent" operation.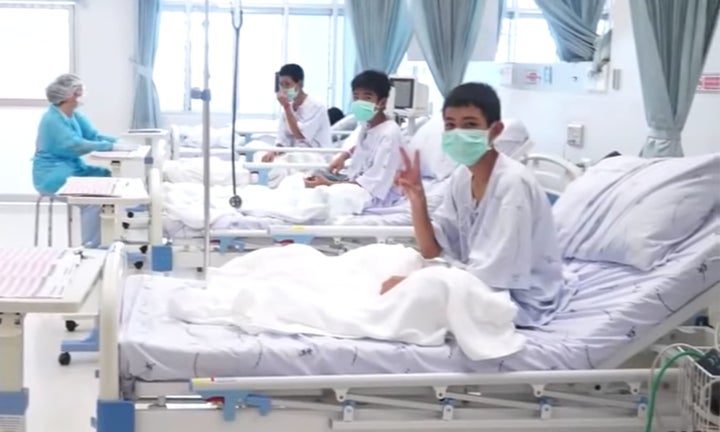 The IT consultant, in his 40s, who is based in Bristol; and Stanton, a fireman from Coventry who is in his 50s, reached the group nine days after they went missing deep within the labyrinth.
The final four boys and their 25-year-old coach were brought to safety on Tuesday, having entered the network for exploration on June 23 before it became flooded by monsoon rains.
Their rescue was particularly treacherous because the boys, aged 11 to 16, had to swim through tight spaces despite having no previous diving experience.