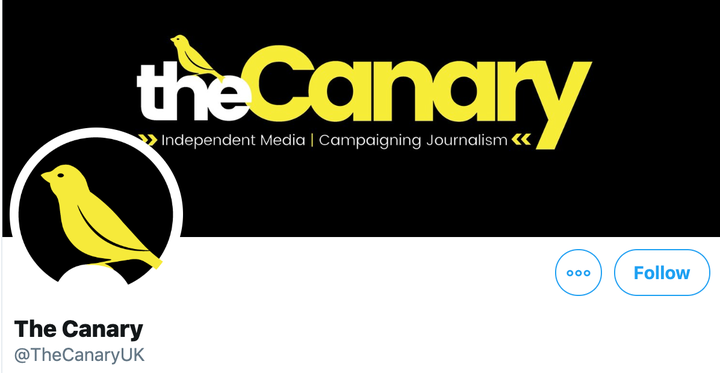 A leftwing pro-Corbyn website has blamed "political Zionists" after it was forced to downsize due to a fall in advertising revenue.
The Canary, founded and headed by Kerry-Anne Mendoza, announced in an email to readers that it could no longer afford to employ freelancers and would instead be reduced to a core of seven editors and writers.
The site has vigorously defended Jeremy Corbyn in the ongoing row over anti-Semitism, describing media coverage of the scandal as "hit-jobs".
The university told HuffPost UK: "As a University we pride ourselves on being open, inclusive and tolerant.
"We took the decision to remove our ad because we are uncomfortable being associated with articles of this nature, regardless of what platform they appear on."
In the email announcing the downsizing, The Canary insisted it was "against the actions of the state, not the Jewish people an an ethnic group" and claimed it had been "smeared with accusations of anti-Semitism by those who've weaponised it for political ends".
It added: "In the current post-truth political landscape, accusations stick – despite facts to the contrary. That means advertisers are susceptible to pressure from political Zionists and our advertising revenue is under fire."
The site has been a target of a group called Stop Funding Fake News which has been successful in getting advertisers to blacklist it and has attracted the support of TV presenter and anti-Semitism campaigner, Rachel Riley.
The group told HuffPost UK: "We started the campaign because we were increasingly concerned by the hate, disinformation, and conspiracy theories we saw polluting our Facebook and Twitter feeds recently. Much of what we were seeing used fake news sites, which peddle conspiracy theories and hateful propaganda, as evidence.
"These websites are profiting from hate and lies by selling advertising space. These adverts are placed automatically without the advertiser's knowledge, so big brands are unwittingly financing hateful propaganda."
Experian UK said The Canary did not meet their standards for "fake news and offensive views".
Ed Aspel, executive director of fundraising and marketing at Cancer Research UK, told HuffPost UK:: "As a politically impartial charity, we closely monitor and review our online advert placement.
"We do not currently advertise with The Canary or Evolve Politics."
Other companies that withdrew advertising include Ted Baker, SkyScanner and Sky.