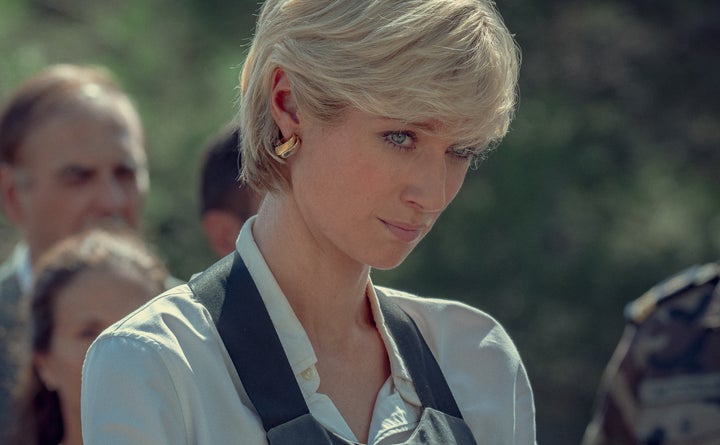 Series six of Netflix's hit royal drama depict the events leading up to and the aftermath of Diana's death in a 1997 car crash in Paris.
The newly-released episodes contain scenes in which a vision of Diana – played by Elizabeth Debicki – appears to Prince Charles as he makes his way home from Paris following her death.
She can be seen on the seat in front of him as he travels on a plane, telling him: "You know I loved you so much, so painfully too. Well, it's over now. Be easier for everyone with me gone. Admit, it you've had that thought already."
Charles – played by Dominic West – then responds: "The only thought I've had since the moment I heard is regret."
Diana's ghost also makes an appearance in front of the Queen – played by Imelda Staunton – to whom she apologises for "turning everything upside down".
"I never imagined it as Diana's 'ghost' in the traditional sense," he told Variety.
"It was her continuing to live vividly in the minds of those she has left behind. Diana was unique, and I suppose that's what inspired me to find a unique way of representing her. She deserved special treatment narratively."
However, the scenes in question have been savaged by critics upon part one of season six's release on Thursday.
Part one of The Crown's sixth season is available to stream on Netflix now, while part two drops on Thursday 14 December.