French officials dismantling 'The Jungle' refugee camp in Calais have said British anarchists threatened their efforts more than the migrants being moved on.
Authorities leading the efforts to close down the camps in the northern French port said around about 200 activists, both English and French had gathered at the camps in recent days.
They are said to be in Calais with No Borders, an anti-capitalist protest group previously accused of acting as agitators in the camp.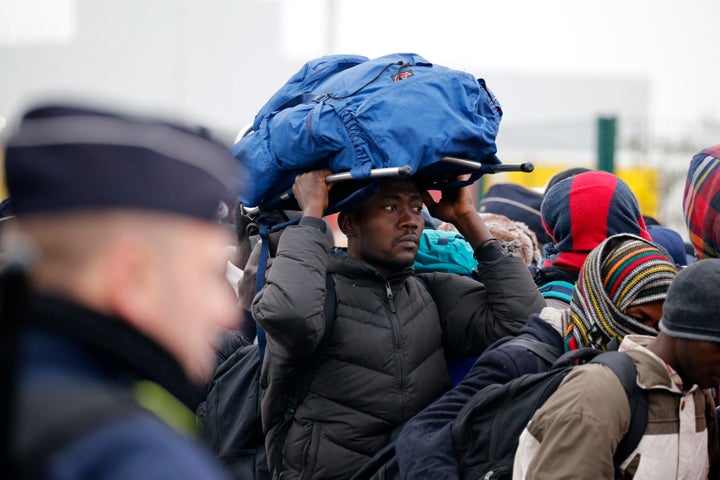 The Telegraph reported Fabienne Buccio, Calais prefect in charge of the local administration, as saying: "In total, there must be between 150 and 200 No Borders activists in the camp.
"We know that many of them arrived this weekend. We have already turned back activists at the border, we can do this."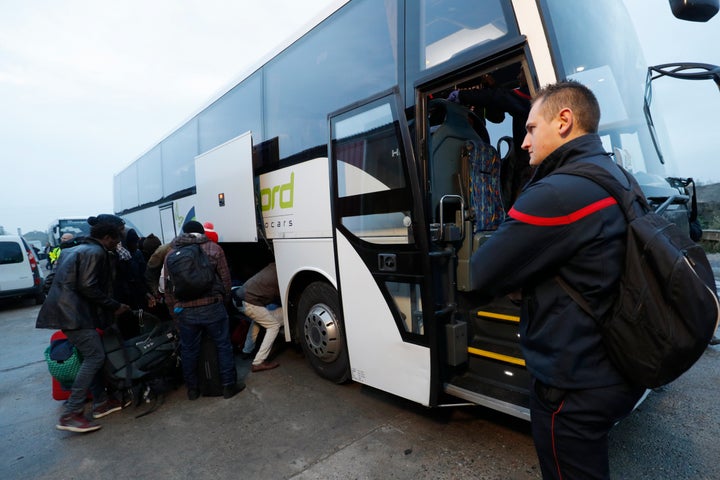 The Associated Press reported 1,200 police had been drafted in to help secure the transition of the camp, which will be demolished entirely this week.
While calm prevailed on Monday, violence in the camp flared on Sunday, with tear gas released by police amid weekend clashes involving small rocks being thrown.
Camp residents yelled and jeered as a convoy of police vans drove by the edge of the camp as darkness fell on Sunday.
Charity workers expect hundreds will try and stay and cautioned the mood could change later in the week when work begins on dismantling the camp.
Fabrice Durieux from the charity Salam told Reuters: "There's a risk tensions increase in the week because at some point the bulldozers are going to have to come in."
No Borders have previously said claims they lead agitation in the camps "couldn't be further from the truth", arguing instead they were simply there to support migrants.
The current destruction of the camp comes after a chaotic, even brutal bulldozing operation in March that drew complaints from human rights groups.
The harsh reality of the move hit the camps residents on Monday. Some were happy to leave, others were confused or in shock.
Afghan Imran Khan, 35, told journalists: "I will decide tomorrow (what to do)."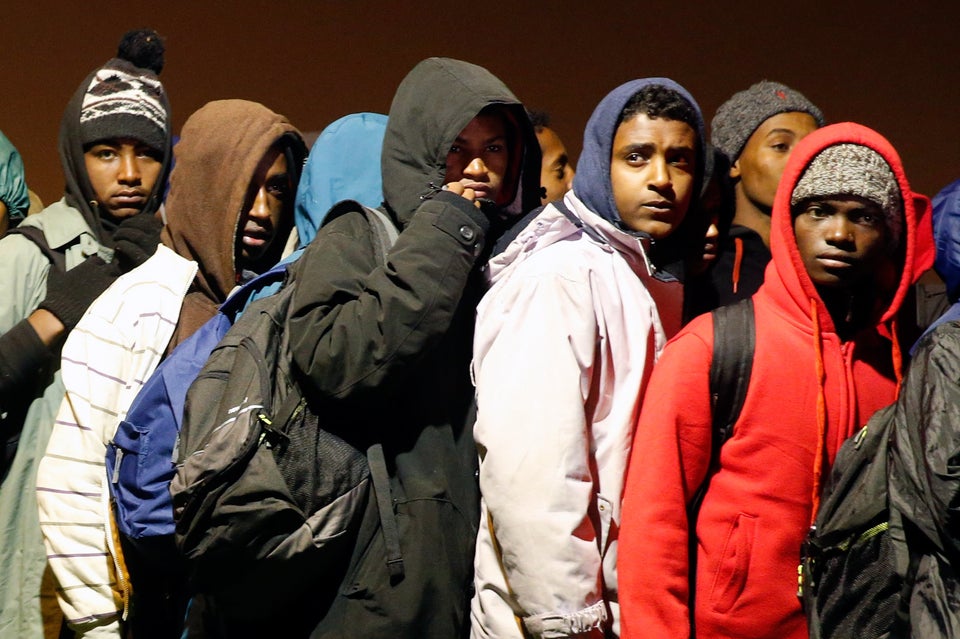 'The Jungle' - Calais Camp Destruction Begins