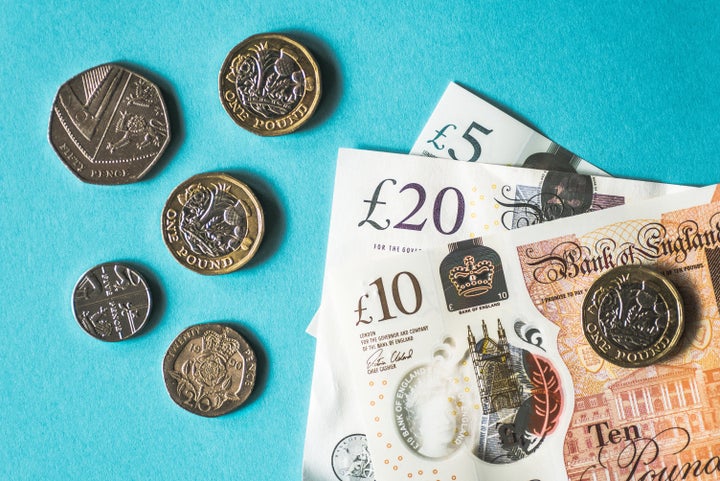 The rise marks the pound's highest level against the dollar in 18 months and a three-and-a-half-year high against the euro. So what does that actually mean, and how will it affect you?
Firstly, what's going on?
Professor Christopher Dent, a political economist and professor at Edge Hill University, explains that currencies tend to increase in value during times of certainty. We've been in a state of political and economic limbo, he explains, and businesses haven't known whether to invest or not. But as of Friday morning, they've had a clearer picture, enabling them to make more decisions.
However, he cautions that the longer-term effect on the pound in the aftermath of the election could be very different. "We still don't know how the trade negotiation between Britain and the European Union is going to go," he says. "The spike upwards in the value of the pound due to this new 'morning of certainty' that we have will change depending on what happens with that Brexit process."
If the Conservatives fail to secure a trade deal by their own imposed deadline of December 2020, we might be looking at leaving without one – and Dent says this could be bad news for our bank accounts.
"What currency speculators think in terms of the impact of a no-trade deal on the British economy, is that the economy is going to fall off some kind of cliff edge without a deal," he says. "We don't know how deep that cliff edge is going to be, the cliff edge could be a drop and be relatively shallow, but it could be very significant – again, that all comes down to certainty."
Okay, so how will the surge impact us?
This all depends on how long the spike in the pound lasts, says Professor Dent, and that's hard to predict. If it stays up for a few months, that means that the pound can buy more foreign goods than it did before by its previous value.
"The price of imported goods – such as foreign-imported fruit and vegetables and other things we buy from abroad – will go down in price," he says. "That's what you can expect logically to happen."
However, supermarkets won't necessarily pass the saving onto their customers. If one supermarket does, others will need to in order to stay competitive. But they could technically all increase their profit margins – providing themselves with a cushion, in case the pound drops again come 2021.
Will it impact our holidays?
Rob Stross, chief marketing officer at peer-to-peer travel money provider WeSwap.com, says the immediate impact of the surge could be positive if you're looking to exchange currency.
"Holidaymakers will get more foreign currency per pound [today] than yesterday," he says. "However, Brexit is still looming and has caused huge fluctuations in value, so holidaymakers should look at planning ahead to get the best deal, rather than wait until the day before they travel."
For up-to-date tips on the best exchange deals, use online research sites like TravelMoneyMax.com and CompareHolidayMoney.com. You could also consider using an online bank like Monzo, which offers a debit card with no oversees fees.
Professor Dent says foreign hotels and flights could become cheaper due to the cost of importing fuel for planes decreasing – but reiterates that this will only happen if the pound's value is sustained "until about March or April".
Is it actually good news, then?
Professor Dent urges a reality check before over excitement (and overspending). The pound is now $1.33 against the dollar, but in 2015 – the year prior to the 2016 EU referendum – it was $1.53, and had been fairly stable for around a decade, barely slipping under the $1.50 mark, according to the Bank of England's database.
As Professor Dent says: "It's [still] not back up to what it used to be a few years ago."