The Sun has published a column demonstrating just how inaccurate the technology used by tabloid newspapers to claim child refugees are adults actually is.
Above this, is a shorter, more jovial article about "the latest online craze", an app that tells you how old you look based on a photo you upload.
Moore writes: "Using the picture at the top of this column, I was very excited to be told by how-old.net that I looked 46.
"Then I remembered that I actually was 46 when it was taken eight years ago. So, in the interests of accuracy, I uploaded an "au naturel" (sic) image taken yesterday at the kitchen table and…
"Seventy-flaming-eight. So, dear reader, the fight back starts here.
"While I flatly refuse to go under the knife in the pursuit of cosmetic 'improvement', I fully intend to join an ever-youthful Kylie ­Minogue et al who swear by various non-invasive treatments to help them hold back the years."
Moore appears to be unaware that the app first came to prominence in May last year.
It has resurfaced in recent weeks because a number of newspapers used the "face recognition software" to cast doubts over the age of child refugees coming to Britain.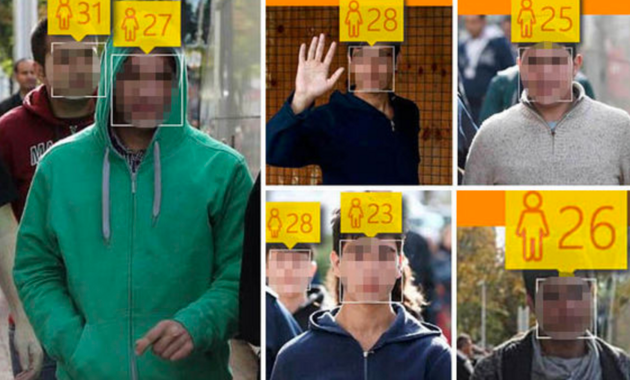 The Daily Mail presented the website's findings as a "damning verdict" on the age of child refugees. It went on to say "computer analysis" inferred they were lying about their age.
The Express similarly described the software as "facial analysis" and a "computer test" producing "results".
The Sun last week ran a front page saying "MIGRANT 'CHILDREN' LOOK 40", carrying calls from a Tory MP calling for dental checks to prove their ages.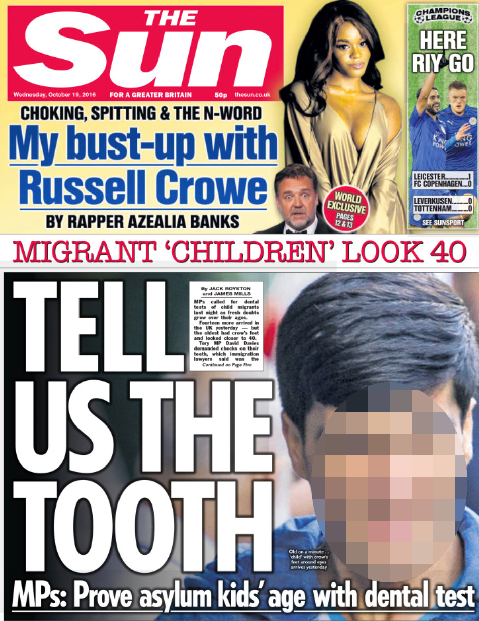 Another article slammed Match of the Day host Gary Lineker for tweeting about a now debunked claim the person pictured was an interpreter for the Home Office.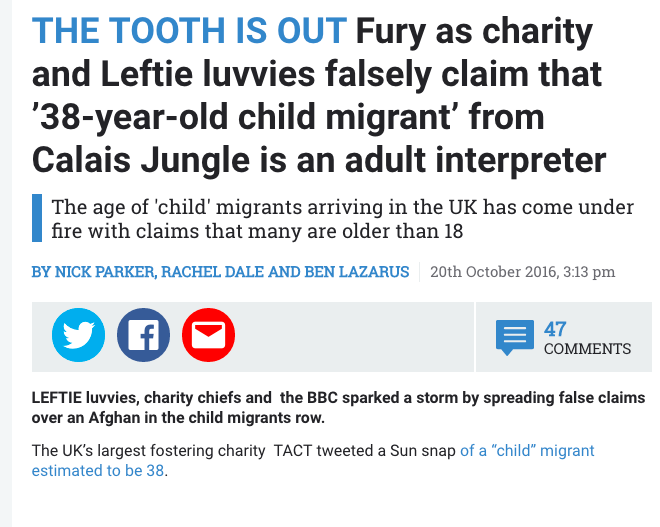 A Microsoft spokesperson told The Huffington Post UK: "How-old.net was designed to be an example of how developers could build a fun app using modern development practices.
"It is not intended to be used as a definitive assessment of age."
The Sun was contacted for comment.
Related