It took up space on every newspaper front page on Wednesday morning, except for two...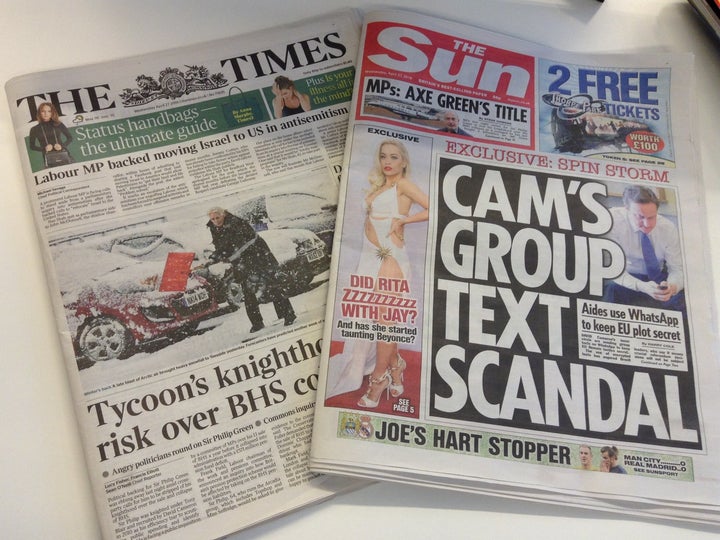 The Times later released a second edition dedicating space to reporting the verdict, but the Sun stuck to its guns and led with the breaking exclusive story that some of David Cameron's staff send texts to each other.
Tensions between the Murdoch empire and Merseyside have been high ever since the Sun ran an infamous Hillsborough disaster front page in 1989, claiming Liverpool fans stole from victims, urinated on police and blocked rescue teams.
The Sun did carry coverage on double page spread on pages 8-9, and an apologetic editorial on Hillsborough on page 10.
Needless to say, plenty of people were unimpressed.
Fake front pages started to flood in...
The spoof news sites jumped at the opportunity to tackle Murdoch.
And many people found jokes among the outrage.
On Tuesday the Crown Prosecution Service confirmed it would begin the process of considering criminal charges after a jury ruled fan behaviour did not cause or contribute to the tragedy at Hillsborough Stadium in Sheffield, in which 96 Liverpool fans were killed.
Shortly after the events, friends and families of the deceased were shocked to see The Sun newspaper claim that Liverpool fans stole from victims, urinated on police officers and blocked rescue efforts. This resulted in a boycott of the publication across the Merseyside area and gave rise to the 'Justice For The 96' campaign.