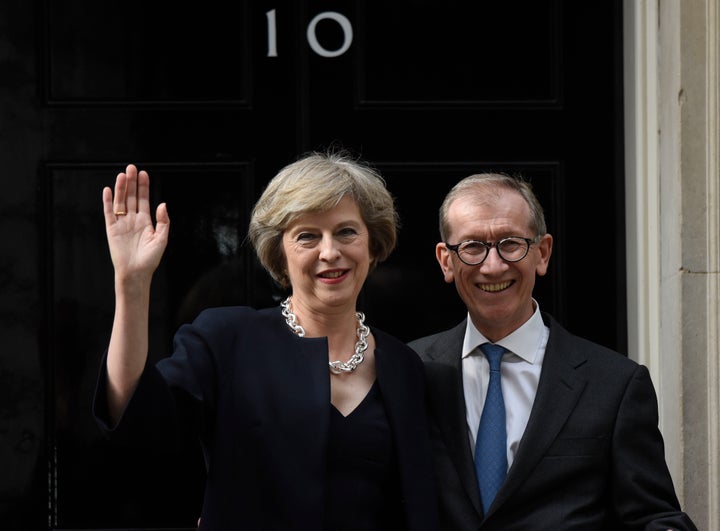 Theresa May doesn't do deals. But she does do steel. And, sometimes, she does surprises. All three traits were certainly on display in the first appointments of the new Prime Minister's new Government.
This was not a reshuffle, either technically or metaphorically. It was a brand new administration, aimed at underscoring the brutal reality of a Brexit vote that had ousted David Cameron so unceremoniously from Downing Street.
Some thought May's soundbite 'Brexit means Brexit' was cunningly elastic. Yet the appointments of David Davis, Liam Fox and Boris Johnson sent a powerful signal to her party - and the country - that three senior Leavers would deliver on the referendum result.
'Brexit' will now mean whatever that triumvirate decide it means, while the new PM gets on with forging a relationship with Angela Merkel, the woman to whom she will inevitably be compared, and other world leaders.
It's not just Cameron who will be deprived of the international as well as national stage.
George Osborne's sacking - May told him she had no place for him in her Cabinet - proved once more just how ruthless she will be in ensuring this Government has no traces of the Notting Hill set who ran Britain, and the Tory party, in recent years.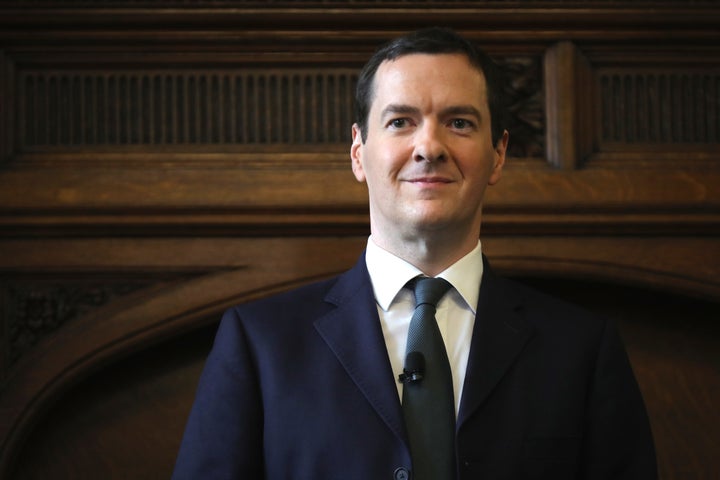 Osborne's all-out attacks on the Leavers in the referendum, calling them 'economically illiterate' and deploying all the might of the Treasury machine on Project Fear, also meant he had to go. His exit through the back door of No11 was a symbolic end to another who had eyed the top job for so long.
But it was Osborne's clashes with May over immigration policy that look like as much a factor a Brexit. Never forget that the former Home Secretary firmly believed that migrants were directly hitting the wages of indigenous Brits lower down the income scale, a belief that was never shared by Osborne or the Treasury hierarchy.
Allies believe that the failure to hit the net migration target of under 100,000 was not for want of trying, and that the former Chancellor tried to block every move she made.
During the last Coalition, some in the Treasury even agreed privately with the Lib Dems' view that the surge in EU migration was a sign of a healthy economy. Cameron himself had complained that he felt at times as if he and May were the only people in Cabinet who actually believed in the manifesto pledge.
Only last week, May signalled she was not abandoning the target, saying she felt a 'sustainable' level of migration would mean getting it down to the tens of thousands.
It remains to be seen whether Michael Gove will be as efficiently dispatched as Osborne, though it is difficult to imagine him ever being in the same room, let alone a Cabinet room, with Boris Johnson.
May's speech outside No.10 was as direct and to the point as her ministerial appointments. In fact she looked squarely into the live TV cameras to "address directly" those families where were "just managing" to cope with life in modern Britain.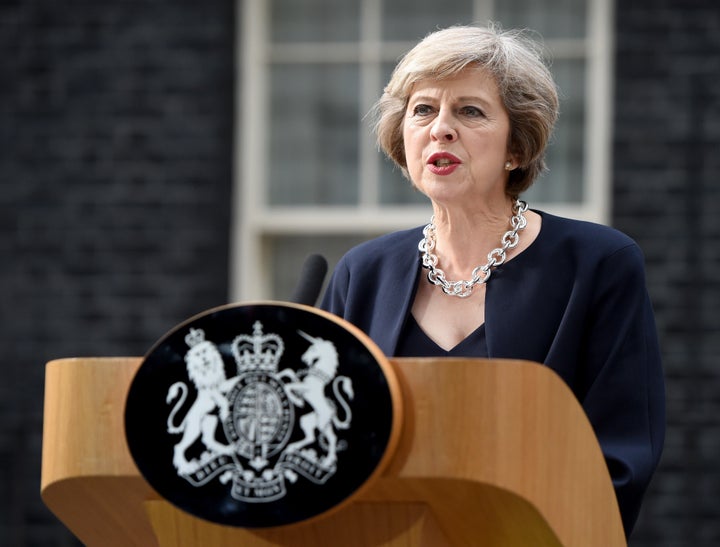 "If you're from an ordinary working class family, life is much harder than many people in Westminster realise," she said, in what felt like a deliberate attack on the Etonians who had been running the UK for the last half-decade.
"You have a job but you don't always have job security. You have your own home, but you worry about paying a mortgage. You can just about manage but you worry about the cost of living and getting your kids into a good school."
"I know you're working around the clock, I know you're doing your best, and I know that sometimes life can be a struggle. The Government I lead will be driven not by the interests of the privileged few, but by yours."
If that sounded like a pitch to those previous non-voters who had turned out in their millions to back Brexit, it was no accident. And the Leave vote was of course about much more than immigration, it was a cry for help for many depressed areas, as well as a point of principle for Eurosceptics in more affluent ones.
Crucially, the Vote Leave slogan, 'Take Control', hovered over Downing Sreet too, as May promised "We will do everything we can to give you more control over your lives."
Politically, it sounded like a bid to unite both her party and the country. And if she can convert those Labour leavers into Maybelievers, while squeezing UKIP in the north and the south, the new PM knows a big majority beckons.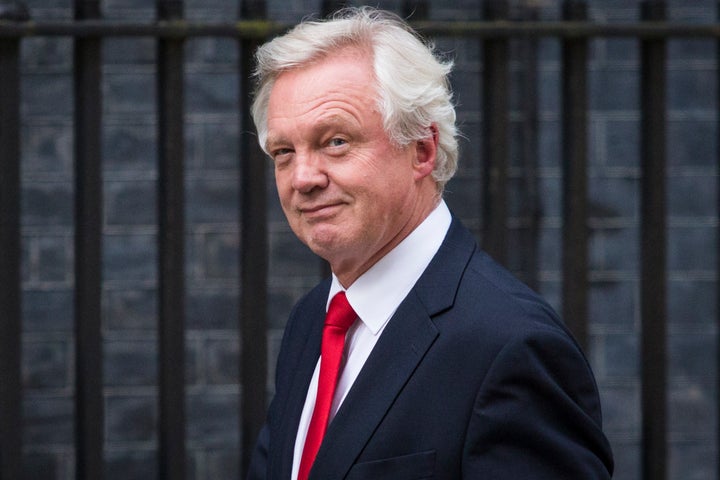 Of course, critics will point out that May's broader call for social justice jars with the appointment of figures from the Tory Right. Yet the pre-Cameroons and post-Cameroons at her side have championed 'blue collar Conservatism' for some time. Davis adopted the term 'Modern Conservatives' for his first, putative leadership bid in 2001, days after a young Cameron entered the Commons.
A year later, during IDS's leadership, May herself famously referred to the fact that the Tories were still seen as 'the Nasty Party'. And on issues like gay marriage, FGM, domestic violence and modern slavery she has worked hard in Government to prove she's more than a trusted securocrat.
The tricky pivot isn't from her past to the present. It's the contradiction between praising Cameron for his 'One Nation' leadership, while declaring so starkly that life remains pretty difficult for many.
Perhaps that was always going to be a problem with one leader succeeding another from the same party. Declaring the need for something better, while not trashing your predecessor, is a tough balancing act. Gordon Brown found that out the hard way, after he replaced Tony Blair.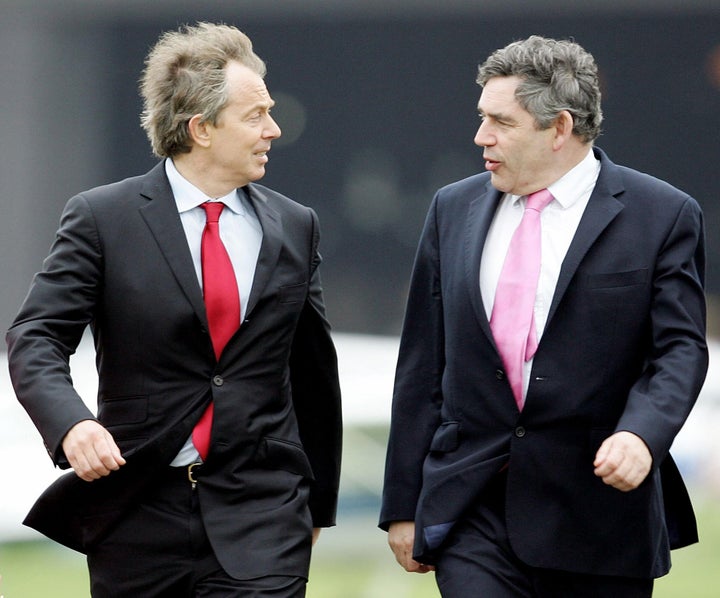 And like Brown, May will rapidly realise that running big department for years cannot properly prepare a politician for the huge step up that becoming Prime Minister entails. Instead of caution and deliberation, swift judgement calls, decisive action and a mastery of a wide brief are the main requirements for the biggest job of all.
May lacks Brown's nervous nailbiting habits. She will also have a strong team around her at No10, whereas his best aide Ed Balls had to go off to be a minister.
Yet there are stylistic similarities with Brown, a man who famously didn't like talking about his family or his emotions. And like him, she will have to follow a PM who was a consummate professional premier, capable of delivering media soundbites and long speeches with equal aplomb.
On his final day in office, David Cameron certainly proved beyond doubt just how good he was at the presentational side of the job. His last PMQs was pitch perfect. Self-deprecating, funny, clever, yet hitting the right notes on the awesome responsibility of his office, it was a bravura performance.
The use of wit as a weapon against the Opposition was well deployed and there was both pathos and poetry as he listed just why the Tories were better at regicide than Labour. "We've had resignation, nomination, competition, coronation...they haven't even decided what the rules are yet."
Cameron even tried to concertina into his final two days a whirlwind legacy tour of his policy achievements. His National Citizens' Service for teenagers, gay marriage, even a mini-announcement on contaminated blood victims, featured in PMQs. He visited his final Free School opening on Tuesday.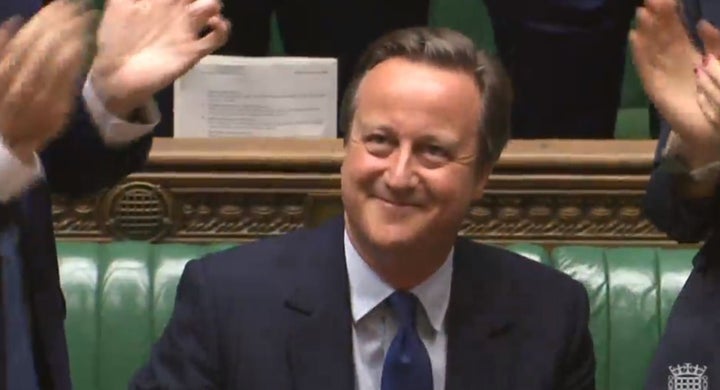 Bookending his PMQs with that 'you were the future once' barb at Blair was a neat way to complete the narrative arc of his 11-year leadership of the Tories, while reminding us all of just how much he has improved and grown into the job since those early, hesitant, days up against a master of the trade.
But it was Cameron's reference to getting unemployment down and "putting food on the table" that was his most powerful legacy message. It was repeated in his similarly flawless farewell speech in Downing Street, before that group-hug with his wife and children.
And yet all politicians know that they rarely get to write their own political obituary. As Blair will be forever remembered for Iraq, so Cameron will go down in history as the man who led the UK to quit the EU, almost by accident.
"Nothing is really impossible if you put your mind to it," he said in PMQs. "We've not got every decision right," he said in Downing Street. His failure to win a Remain vote proved that some things really are not possible. And many will argue he didn't get the decision right when he committed to an EU referendum, without being sure he would win it.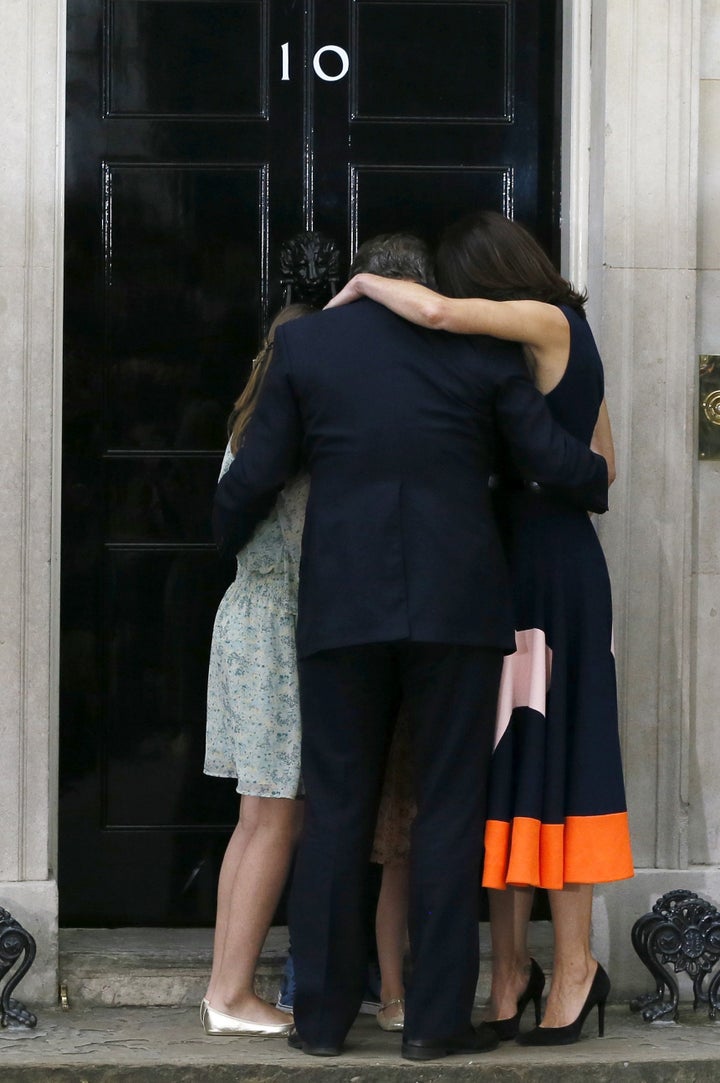 Within minutes of Cameron's departure, in that dizzyingly swift handover of power that Britain makes its own, Prime Minister May was just starting on her own legacy project.
And once again, she wasn't doing deals. The massed ranks of photographers yelled for her to kiss husband Philip on the No.10 steps. She steadfastly refused, prompting some of the snappers to boo.
Just a few yards away outside the Downing Street gates, there were boos too from anti-Tory protestors. And some chants from Leavers worried May would backslide on the referendum. "Brexit, Brexit, When do we want it? Now!"
The only deal that matters now for May is that deal with Brussels on just what the UK's relations with the EU will look like in years to come.
Whether it will be good enough for Tory Leavers, or the working families she is devoting her Government to, remains to be seen.