Thought all those pictures of Tom Hardy with dogs were cute? Well, how about Tom Hardy wearing a pair of Mickey Mouse ears?
Yep, he might give Jason Statham a run for his money in the tough guy stakes, but the Brit actor showed his softer side during a recent trip to Disneyland Paris.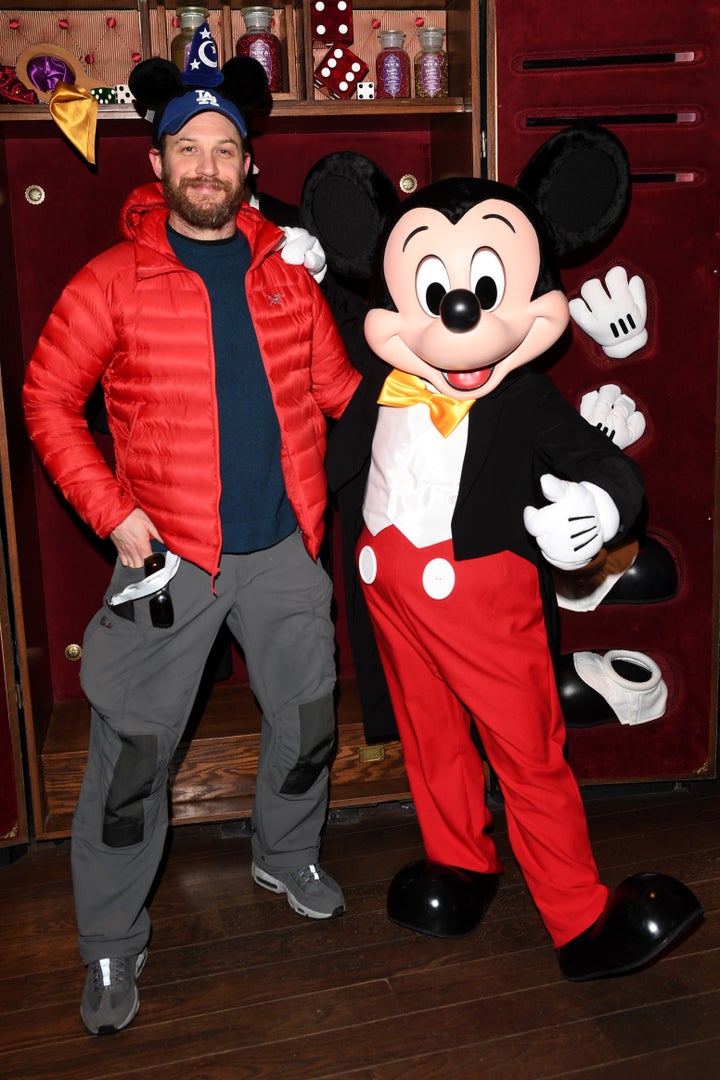 Look, even Mickey is just as enamoured with Tom as the rest of us.
The 39-year-old star was at the launch of the park's new Star Wars celebration, 'Season Of The Force', which runs there until the end of March.
He was joined at the event by fellow screen star Warwick Davis, as well as Olly Murs and Scarlett Moffatt.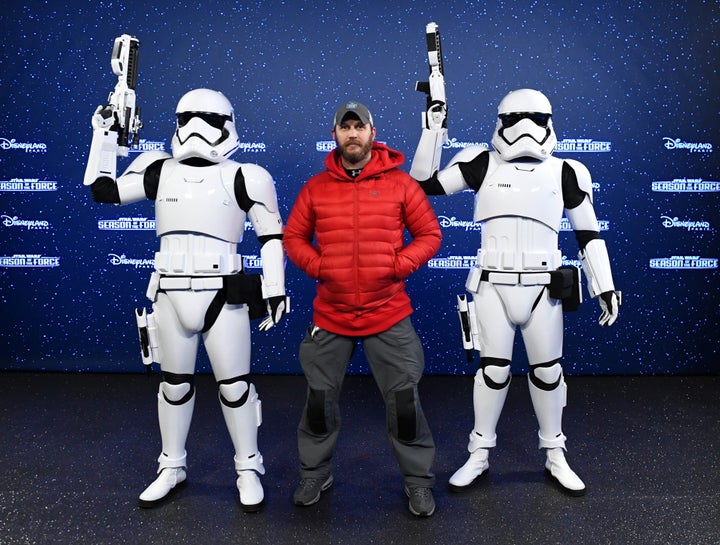 Tom is currently lighting up our Saturday evenings in the BBC drama, 'Taboo', which more than 7 million of us are tuning in for.
He recently revealed we almost got to see a WHOLE lot more of him in his latest role, which required him to flash rather a lot of flesh.
He says, if he'd had his way, we would have got the full monty.
"You're lucky there was a loin cloth because I didn't want one," he told the BBC.
"It's not a period drama until someone gets naked and covers themselves in blood. At least you're showing willing."
He continued: "I was in Tilbury, in the moat, in the docks, with nothing on. We were trying to eke out drama from any opportunity and none of that makes the cut."
"Season Of The Force at Disneyland Paris is on now until 26 March.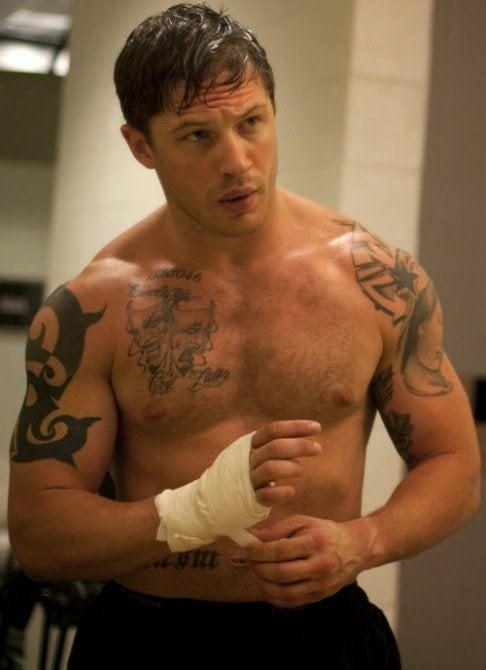 150 Photos Of Tom Hardy Because Why Not