A source who allegedly discussed negotiations with Blair told the broadsheet: "He's not impressed with Theresa May. He thinks she's a total lightweight.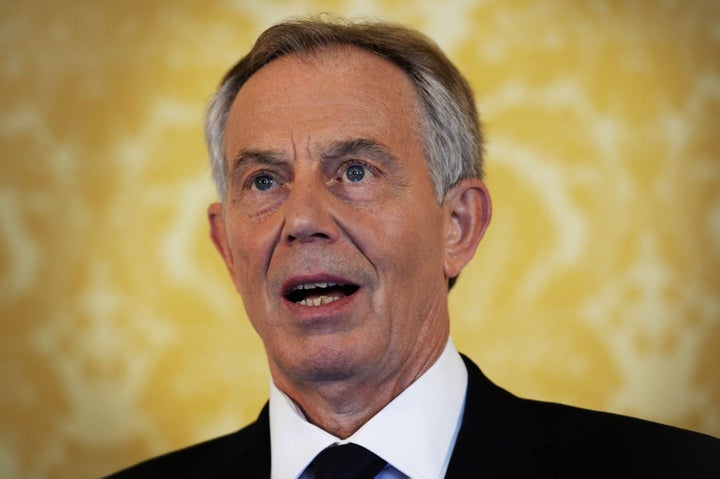 "He thinks Jeremy Corbyn is a nutter and the Tories are screwing up Brexit. He thinks there's a massive hole in British politics that he can fill."
The spokesperson did confirm that Blair is to consolidate his numerous charity and business ventures under one umbrella to increase their influence, though this new organisation will not be in Westminster.
They said: "Tony Blair has already announced that he is bringing all staff under one roof. So yes the London staff will all come together in one location. It won't be in Westminster, however.
"The new organisation will be all Not For Profit, as we have announced, and the commercial side has been shut down. The assets of the business will be gifted to the new Not For Profit organisation.
"Mr. Blair has not had 'regular' discussions with George Osborne regarding Brexit, though he has discussed it with him as he has with many people.
"He does discuss the Middle East and aid with Government Ministers because he is still very active in the Middle East and Africa with his Not For Profit work.
"He hasn't discussed Brexit with Government Ministers."
"Mr. Blair will make a proper announcement around all of this in the New Year."
Over the past nine years we have built a group of organisations employing around 200 people and working in more than 20 different countries round the world.

It is time to take this to a new level.

As I indicated last December at our annual all staff meeting, I want to expand our activities and bring everything under one roof.

I also want now to concentrate the vast bulk of my time on the Not For Profit work which we do. De facto, this has been the case in the past two years but we need to reflect this change in the way we are structured.

To this end, we are going to make the following changes:

1. We will close down Tony Blair Associates and wind up the Firerush and Windrush structures. I will retain a small number of personal consultancies for my income, but 80% of my time will be pro bono on the Not For Profit side.

2. The substantial reserves that TBA has accumulated will be gifted to the Not For Profit work.

3. We will bring our organisations under one roof and are in the process of obtaining new premises to do so.

There will be further announcements as we implement these changes.
The former prime minister said the UK should "keep our options open" when it came to leaving the EU - despite June's vote which saw the public choose to leave.
"If it becomes clear that this is either a deal that doesn't make it worth our while leaving, or a deal that is so serious in its implications that people may decide they don't want to go, there's got to be some way, either through parliament, through an election, possibly through a referendum, in which people express their view," he told BBC Radio 4's Today programme.
"There is no reason why we should close off any options," he said. "The country has taken a decision in a referendum, there is no way that decision can be reversed, unless it becomes clear once people see the facts they change their mind."
Blair also repeated his criticism of Jeremy Corbyn, but rejected the suggestion he would quit Labour. "I am not suggesting new poltical parties, I'm Labour, I'll stay Labour," he said.