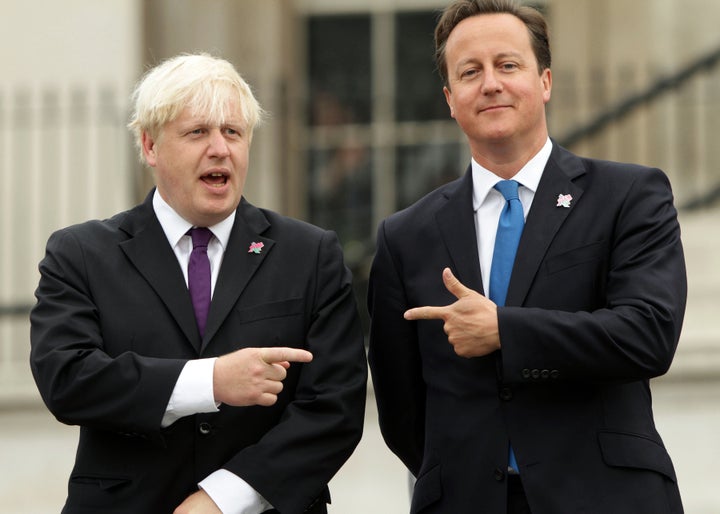 Media appearances by Tories during the EU referendum campaign have "overshadowed" those by Jeremy Corbyn and key Labour figures, research has found.
A Loughborough University analysis reveals that David Cameron has made 357 appearances compared to just 52 by the Labour leader.
Moreover, the top four Conservatives account for 25% of appearances on TV and in the Press from 6 May to 8 June - while David Cameron and Boris Johnson between them have 18% of the media share.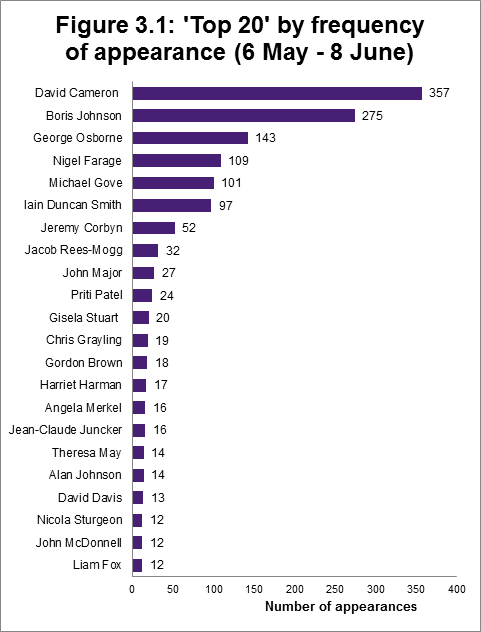 The research adds weight to a number of arguments made during the campaign.
Critics have said Corbyn's campaigning has been half-hearted since the veteran MP has been a long-standing critic of the EU. He has refused to share a stage with Cameron.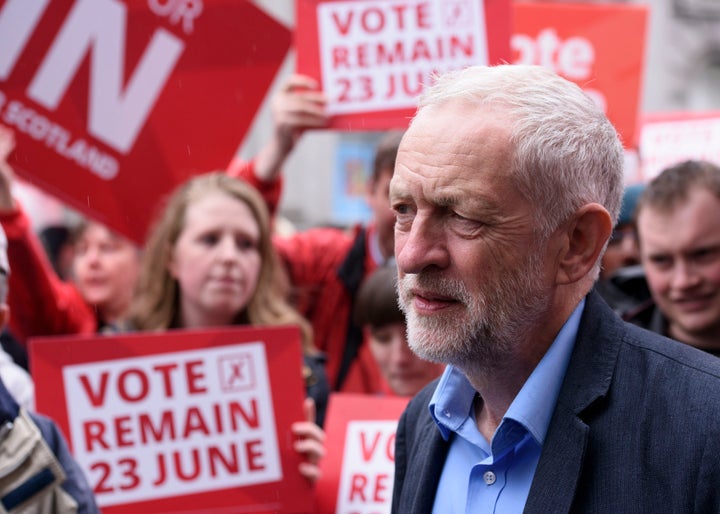 In any case, the Tory dominance is striking.
Researchers found coverage to be "highly presidential" with Remain relying on Cameron and Chancellor George Osborne and Leave focussing on Boris Johnson, Michael Gove and Iain Duncan Smith.
The analysis was based on:

Television: Channel 4 News (7pm), Channel 5 News Tonight (6.30pm), BBC1 News at 10, ITV1 News at 10, Sky News 8-8.30pm.

Press: The Guardian, The Times, Daily Telegraph, Financial Times, Daily Mail, Daily Express, Daily Mirror, The Sun, Star and the i.
Women were also under-represented in the debate, outnumbered by men 3:1 on television and making up just 13% of all individuals in press coverage.
Non-Conservative representation in the top twenty was limited to Ukip's Nigel Farage, Corbyn and - just - Nicola Sturgeon, the SNP leader and First Minister of Scotland.
Curiously, interventions by Jean-Claude Juncker, President of the European Commission, and Angela Merkel, German Chancellor, mean they have featured more than Home Secretary Theresa May, McDonnell and Alan Johnson, who is leading of Labour's In campaign.
Report co-author Professor John Downey said: "Over the last month of the campaign there has been sustained, almost 'presidential' focus on a handful of senior Tory party politicians.
"The dominance of the Conservative party and a select group of key figures has overshadowed the coverage of all other party representatives and other groups and institutions.
"Coverage about the referendum is still largely a 'Tory story' and a male dominated, 'blue-on-blue' tale at that.
"It has become self-evident that the Out campaign wishes to fight the referendum on the issue of immigration and the IN campaign on the economy, so it is very interesting to see which of these two topics is getting the most traction."
Related