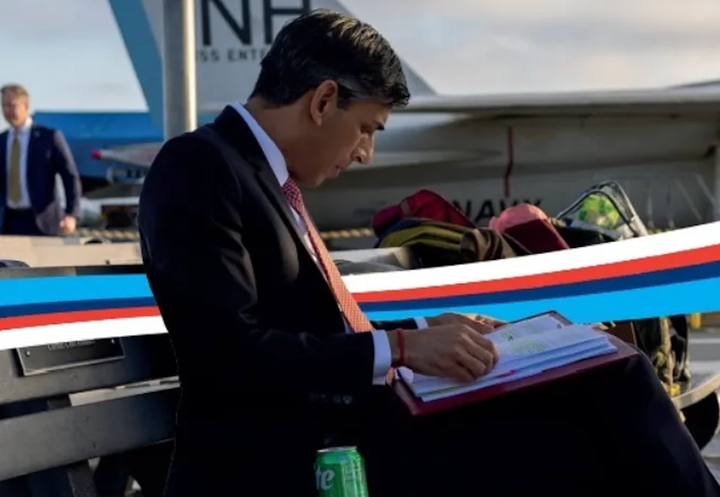 It was seized on by Labour, with a party source saying it showed the prime minister was now "openly sharing his desire" to be in the US rather than the UK.
Tory MPs and activists will gather in Manchester at the start of October for the four day event.
It could be the last full-scale conference before the general election - due next year - which the Tories are currently expected to lose.
The agenda for the event was published this week and features a photograph of Sunak sitting on a bench with the slogan: "Long-term decisions for a brighter future."
It was taken onboard the retired aircraft carrier USS Midway in March, when the PM visited San Diego to announce the Aukus defence partnership with the US and Australia.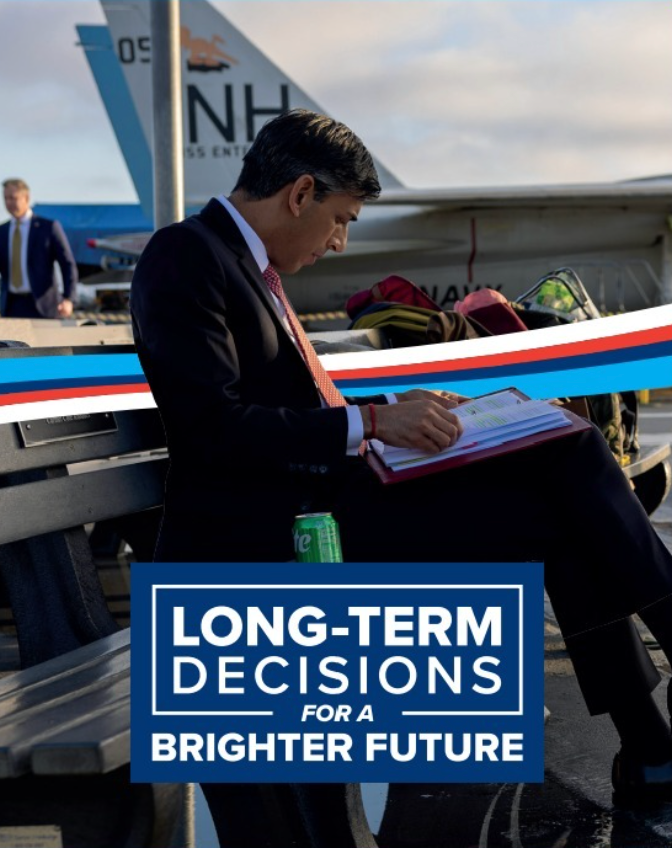 Behind the prime minister is a US Navy F-14 Tomcat fighter jet. The photo can be found on the No.10 Flickr account.
A Labour source said: "Far from plotting his future Silicon Valley life in private, out of touch Rishi Sunak is now openly sharing his desire to be stateside.
"While the British public suffers a Tory cost of living crisis, you would think the prime minister wouldn't want to prompt reminders about his US Green Card or the non-dom tax benefits his family enjoyed."
After studying for a degree in philosophy, politics and economics at Oxford, he studied for an MBA at Stanford University where he met his wife, Akshata Murty.
The couple also reportedly own a $7.2m (£5.5m) penthouse in the wealthy enclave of Santa Monica.
In 2022, Sunak admitted holding a US green card while serving as chancellor. Murty was also revealed to have held non-domicile tax status, allowing her to avoid paying UK taxes on her overseas earnings. Following a backlash she agreed to pay agreed to pay UK tax on the income.