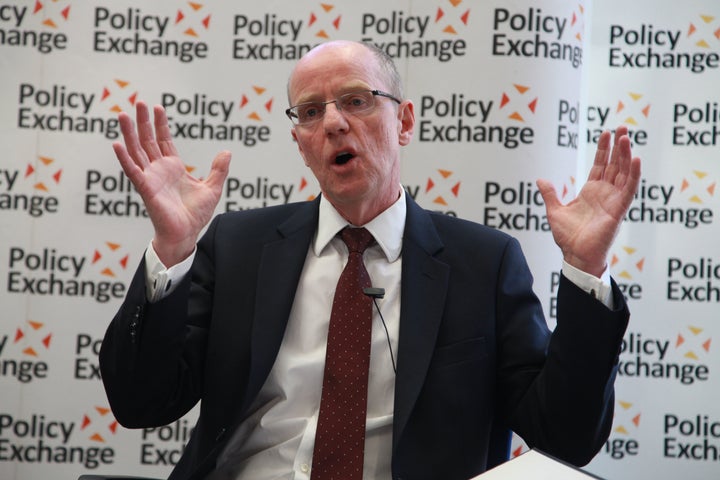 Schools minister Nick Gibb today fluffed an exam question set for 11 year old pupils.
Parents are today protesting against the so-called Sats tests for children and have complained the exams are too hard.
Appearing on BBC Radio 4's World At One programme, Gibb defended the tests. He said the aim was to ensure children left school "able to read and write properly".
"We need to make sure that future generations are taught grammar properly, so that when they are asked to write at secondary school, when they go to university and are asked to write an essay, it isn't a struggle to construct a properly grafted and grammatically correct sentence," he explained.
But he was tripped up after presenter Martha Kearney put one of the questions to him.
"Let me give you this sentence. 'I went to the cinema after I'd eaten my dinner'. Is the word 'after' there being used as a subordinating conjunction or as a preposition?" she asked Gibb.
Gibb replied: "well, it's a preposition."
Kearney told the minister: "I don't think it is. In this sentence it's being used as a subordinating conjunction."
Gibb said his failure showed why future generations of children needed a better education than he had.
Downing Street said the minister's wrong answer "reflected the fact that what we are about is equipping future generations with a better grasp of reading, writing and maths skills".
Nearly 45,000 parents have signed a petition to protest over the Year 2 Sats exams.
The petition argues children are "over-tested, over-worked and in a school system that places more importance on test results and league tables than children's happiness and joy of learning".
The petition was started by a group of parents who felt the tests are too difficult and putting children under "unnecessary pressure".
"We really are just a few parents fed up of endless complaining about the education policies affecting our young children," a spokesperson for Let Kids Be Kids told The Huffington Post UK.
Related