Wendy MacLennan, 47, from London, launched 'Train Body Brain' (TBB) in summer 2016 as a way to address girls' low self-esteem and low confidence.
The mum-of-two, who is a qualified personal trainer, experienced depression herself as a teenager.
But it was the struggles her daughter faced aged 14, during the transition from primary to secondary school, that inspired her to launch TBB.
"I feel like Train Body Brain was more of a calling than a conscious decision," MacLennan told HuffPost UK.
"It came out of experiencing my own mental health issues as a teen and then seeing the pressures teenage girls face daily."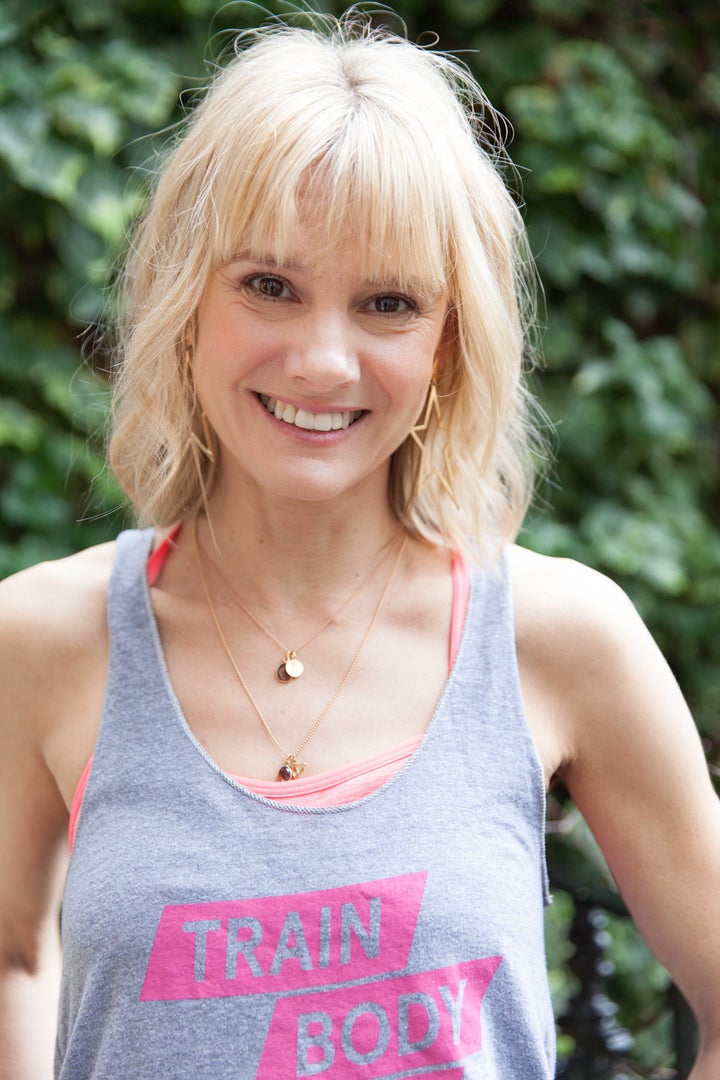 MacLennan is mum to 16-year-old Mia and 12-year-old Kit.
"During Mia's transition from primary to secondary school, I became frustrated because I couldn't find her an uplifting fitness class to help lift her low mood," MacLennan explained.
"Unless you were 13+ and into dance or sport, there wasn't really anything, and then whenever I took her with me to a class she was turned away for being too young.
"Our experience that year inspired me to come up with something myself, to cater for other girls who may have been in the same situation as her."
MacLennan saw a statistic from a study by the Department of Education in July 2016 that said 37% of 14-year-olds feel "worthless" and unable to concentrate.
It was that statistic, coupled with her personal experiences, that cemented her decision to launch TBB: a 45-minute fusion class for teens to nourish their body, brain and spirit.
She wanted to offer girls exactly what she felt she had needed as a teen, as well what she wanted for her daughter, when she was suffering low confidence and low self-esteem.
Her vision was to start a "revolution" where teenagers felt they could take charge of their own mental, physical and spiritual wellbeing.
"I felt passionately about giving teens a toolkit to help them do this themselves," she explained.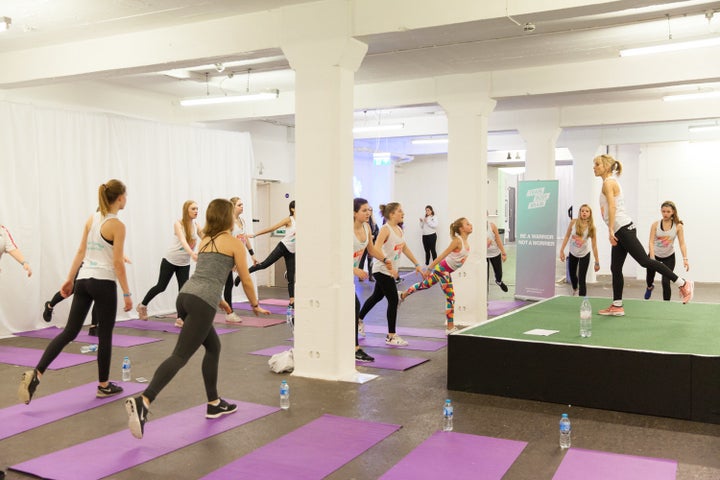 Train Body Brain combines high intensity interval training (HIIT) with positive affirmations and mindful meditation. It is aimed at girls aged 12-23.
The class is split into 20 minutes HIIT training, 15 minutes strengthen and stretch, and 10 minutes mindful meditation.
"I have always loved the feeling of high intensity exercise classes but also love the sense of calm from a yoga class," MacLennan said.
"Train Body Brain combines both these things."
During a TBB class, there is an emphasis on how exercise makes you feel, rather than how it makes you look, aiming to "nourish not punish" girls' bodies.
Since launch, MacLennan has developed different classes including the 'Self Love Workout', 'Radically Resilient Workout' and 'Abandon Anxiety Workout'.
Mantras spoken during the classes include: "I am enough and I do enough" and "All my problems have solutions".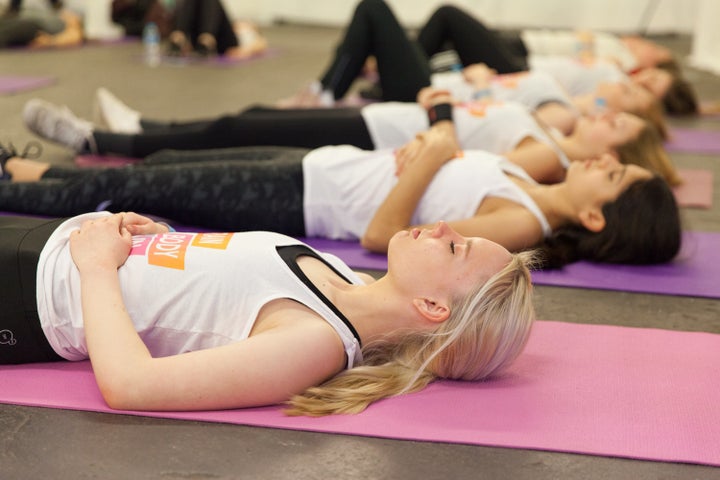 MacLennan said many girls now come twice a week and parents have reported their daughters coming home "on a high" and feel more positive about life.
"The parents also consistently report that the girls sleep much better after a Train Body Brain class," she said.
"The most satisfying feedback I get from some girls is the surprise they feel at enjoying a class given that they are not 'sporty' in any way.
"I feel very strongly that just because netball, hockey and ballet aren't your thing, you should not feel excluded from fitness at this age.
"This programme is all about acknowledging that you are enough, you do enough, you have enough."
Sharing some testimonials from girls who have attended the classes, MacLennan said one of them said: "It's the most positive sport experience I've ever had - none of us could stop smiling."
Another said: "It was relaxing and made me feel alive and positive. I feel ready for the rest of the day and the instructor was very optimistic"
Although the classes currently only run in London and Suffolk, MacLennan is looking into franchising the company to run classes throughout the UK.
She has recently taken TBB into several London schools, who use the concept as part of their PE classes.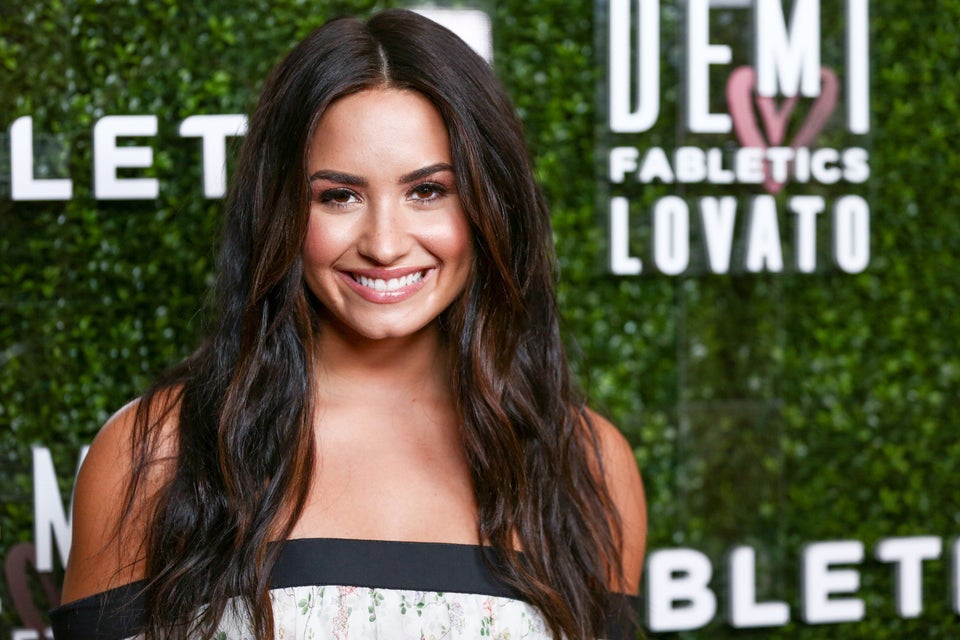 17 Celebrities Who Have Spoken About Mental Health