Mums on a mission to normalise breastfeeding are embracing a new trend that involves turning their breastfeeding selfies into works of art.
Creative app 'PicsArt' lets women upload photos with their children and overlay images of trees, symbolising them giving life to their kids.
"Recounted in folklore, culture and fiction, it has often related to immortality or fertility. Today, it has become a representation of #normalisebreastfeeding."
One mother of twins who shared a #TreeOfLife selfie (above) explained why she found it so powerful.
"I never posted a picture of me breastfeeding the boys because it was rare that they latched on," she wrote on Instagram. "This #treeoflife trend that's gone viral has really touched me so I created one with one of the few magical moments captured by my husband.
"This photo though, captures it all and makes my heart so full."
Women are able to edit the photos to create different effects, colours and trees.
"Normally I am a very private person when it comes to breastfeeding because it's been such an intimate experience," wrote another mother, who uploaded the photo below.
"I'm not just nourishing my child, I feel like I'm nurturing my soul. I can celebrate his sweet face and our bond with this amazing artistic opportunity to share our special place."
Women all over the world are sharing photos with the hashtag on Twitter and Instagram. Scroll down to see a selection.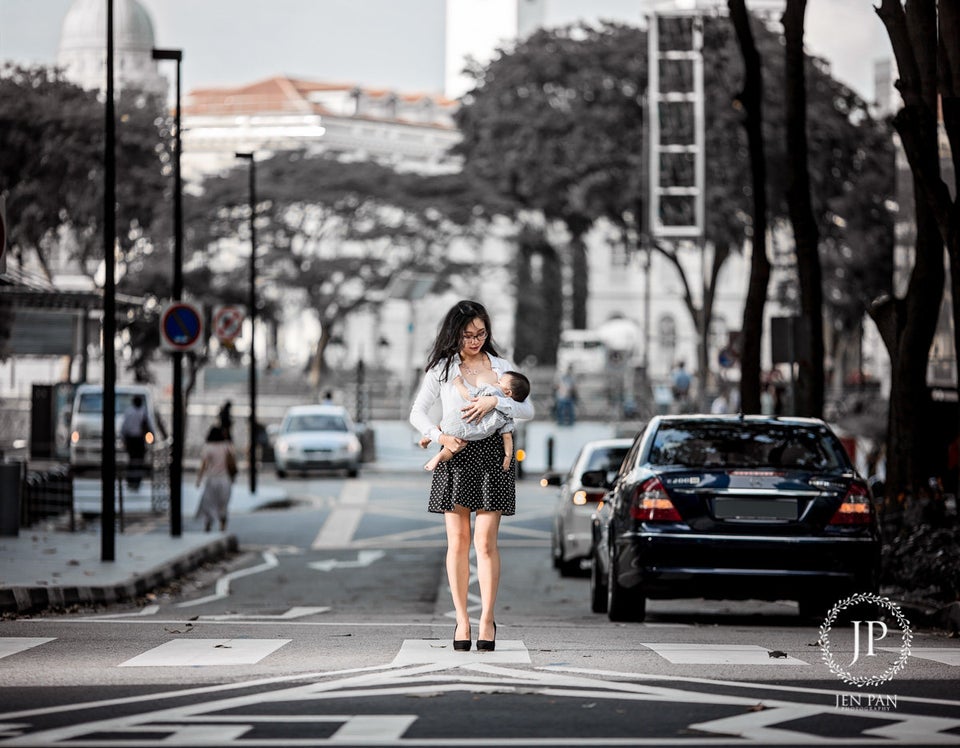 Breastfeeding Photo Series Stands Up For Working Moms