Though cloudy during the day with patchy drizzle, temperatures of 14C are predicted in some parts of the country – and if they go any higher, they could rival the mighty 15.6C registered in Devon in 1920.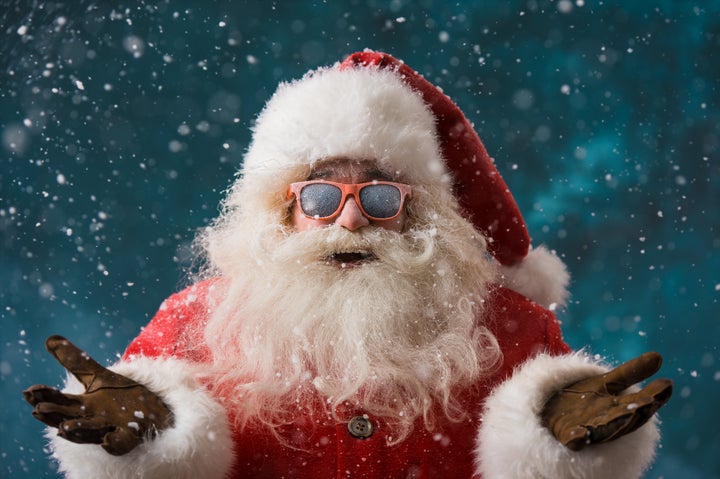 Amber weather warnings have been issued for the north, where gusts are expected to reach 80mph.
Met Office meteorologist Chris Page told the Telegraph: "Because of the wind direction from the south west, Storm Conor brings up some milder air which means temperatures will only drop to lows of 9 (48F) and 10C (50F), making it a very mild start to Christmas day.
"We'll see some clearer, drier spells in Scotland but the sunshine will be in the south and with south-westerly winds dragging up more mild air we could even see some records broken.
"It could maybe reach 15C which could make it the warmest Christmas day of record in the last 100 years.
"For Scotland though, we could still see a touch of snow."
Boxing Day will feel colder, with prolonged sunny spells and most places remaining dry.
From Tuesday 27 December onwards indications are that high pressure will once again start to dominate our weather bringing more settled conditions with the risk of overnight fog for southern areas while parts of the north remain blustery.
Popular in the Community