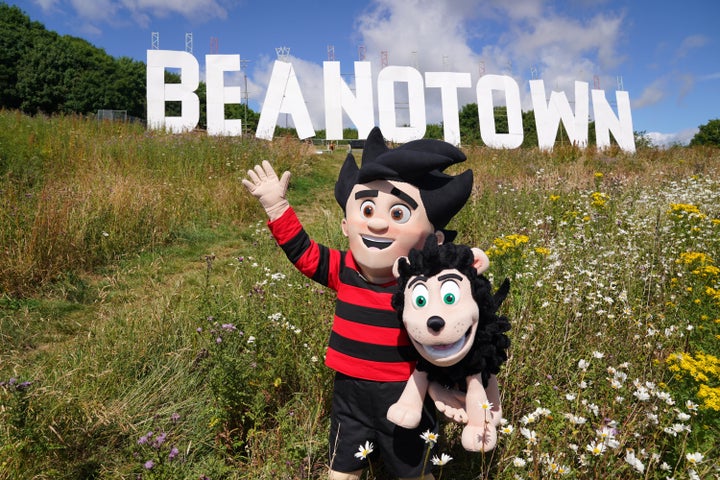 UK ministers have been accused of "cultural appropriation" after appearing to suggest that Dennis the Menace was "created in London".
SNP MP Chris Law reacted angrily after the comic book character and his dog Gnasher were used in a government advert.
The billboard, for the GREAT campaign, shows the pair standing on a man's shoulder beside the message: "Created in London, unleashed in more than 100 countries."
That is despite the fact that Dennis the Menace was in fact created in Dundee by George Moonie, the then editor of The Beano.
Law, who is the MP for Dundee West, said the advert was "utter garbage".
Writing on X (formerly Twitter), he said: "Dundee city created Dennis the Menace and Gnasher through the publishers DC Thomson. Cultural appropriation is a desperate measure to claim credibility."

A government spokesperson said: "The Dennis and Gnasher animated series was created in London, based on the brilliant Beano cartoon that originated in Dundee.
"In this way it is the perfect representation of the 'Made in the UK, Sold to the World' campaign, which seeks to highlight success stories from across our great union of nations.
"We work closely with businesses like Beano to tell their start-up story, demonstrating the support the UK government provides to help companies grow and export around the world."