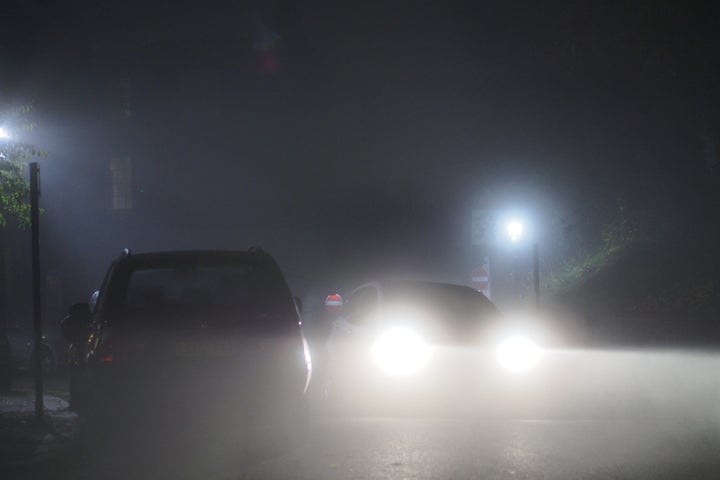 Weather warnings have been issued as a blanket of freezing fog is set to cloak many parts of England, creating poor visibility and "difficult" driving conditions.
The Met Office has issued a yellow weather warning across the South and South East, as a blanket of fog descends upon major roads and likely lead to yet more delays at airports.
Visibility was expected to be less than 100 metres in some places on Friday night, with patches of fog forecast to persist into Saturday morning, the Met Office said.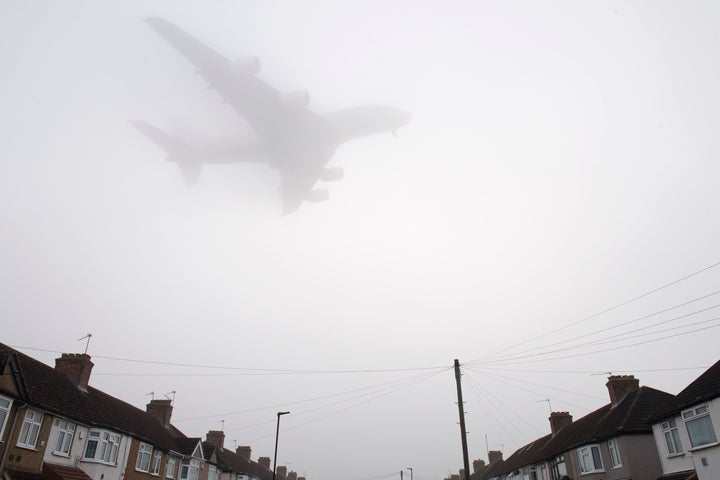 "Areas of fog have persisted in places through Friday and are expected to become more widespread and freezing in places again on Friday night and into Saturday morning," according to the forecaster.
It comes after a week of travel chaos caused by the treacherous weather, with delays at several airports.
On Friday, 17 people were hurt when a coach veered off a motorway slip road and overturned in heavy fog.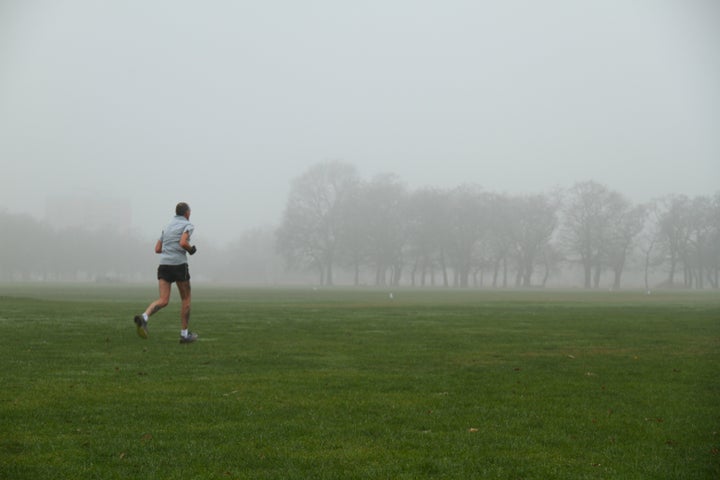 The male driver and 16 passengers suffered injuries including broken bones, cuts and bruises when the Oxford Bus Company coach crashed off the northbound slip road at junction 7 of the M40 near Milton Common in Oxfordshire in the early hours of Friday.
South Central Ambulance Service (SCAS) said thick fog had made access to the scene more difficult. Thames Valley Police said no arrests had been made.
It happened 20 miles from a fatal pile-up on the A40 in Oxfordshire in similarly treacherous conditions on Wednesday morning.
The blanket of fog covering the South East on Friday morning caused cancellations and delays at major airports, including Heathrow where around 50 flights were cancelled.
Gatwick and London City Airport also experienced disruption because of the fog, and passengers were urged to check flight information in advance.
A Gatwick spokesman said: "Air traffic control restrictions imposed due to heavy fog across the South East and Europe are causing delays to flights to and from Gatwick as well as some cancellations."
Passengers boarded Wightlink's Yarmouth to Lymington service before the captain made the decision that it was not safe to travel, while the route between Portsmouth and Fishbourne had delays. Red Funnel services were also affected.
Brighton and Hove Albion's home match against Cardiff City was called off because of the poor visibility. The club tweeted: "Match postponed due to fog: The match has been called off after consultation between match officials and both clubs."
Fulham FC's match against Reading was also abandoned because of the fog. Play was stopped part-way through because "neither linesman was able to see the full width of the pitch", the club tweeted.
Popular in the Community