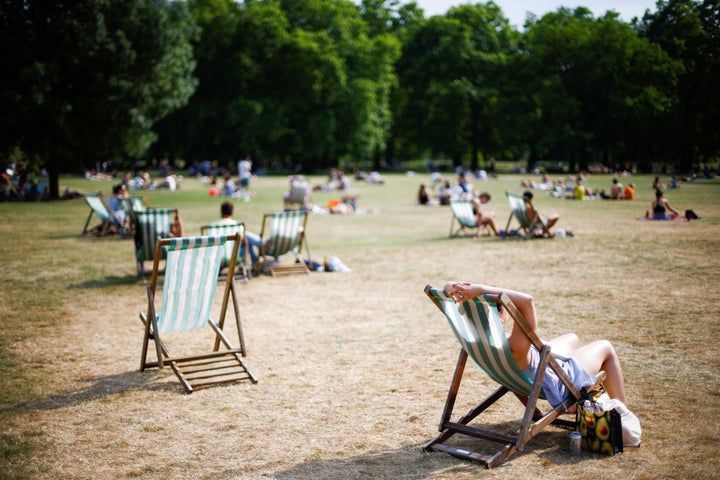 It has been the driest start to summer since modern records began 57 years ago, the Met Office has revealed.
The average daily maximum temperature across the country since June 1 has been 20.9C — just below the 21C recorded in 1976, the hottest summer on record.
The UK has seen just 47mm of rain during that period, prompting water companies in the north west to announce a hosepipe ban, set to come into effect next month.
"If the rest of the summer is average, 2018 will certainly rank in the top 10 warmest summers on record and if we continue to see above average temperatures, it could well be record breaking," a Met Office spokesperson said.
This year's dry start to summer - from 1 June to 16 July - is closely followed by figures from 2013, when the country saw 59mm of rain.
But forecasters said the dry spell five years ago was quickly followed by an outbreak of thunderstorms and a few very wet days in late July, making the season the 14th driest overall since 1910.
Taking the summer as a whole - June, July and August - across the UK, 1995 is currently the driest on record since 1910, with a total rainfall over the period of just 103mm.
The Met Office said if the rest of summer 2018 "were average" - rainfall would be up to 174mm by the end of August - meaning the year would still "just sneak" into the top 10 driest summers of all time. Heat and humidity is forecast to rise this week, with a chance of thunderstorms on Friday.
Rainfall in June was below average across England with only 15mm - just a quarter of the average for the month - with the lowest rainfall in the south east, making it the third-driest June on record for England and the driest June since 1925.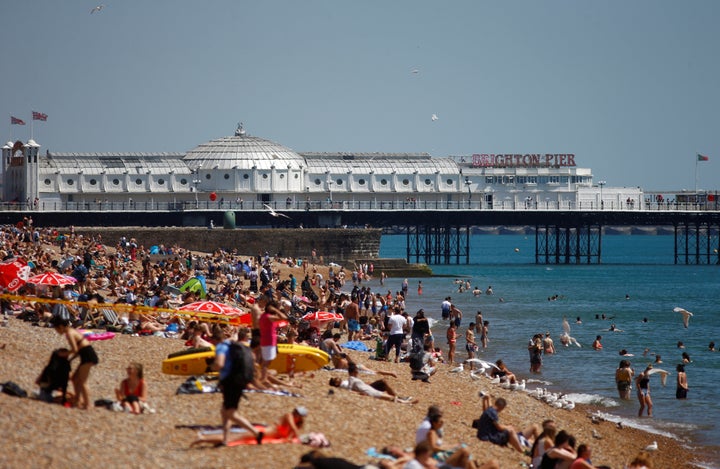 Weeks of record-breaking temperatures - the longest heatwave since 1976 - across the UK this week led to United Utilities announcing a hosepipe ban could be imposed on residents in the north west of England from 5 August.
It will be the first time a hosepipe ban has been imposed in the UK since 2012.
The sunniest summer on record was in 1976, with 669 hours of sunshine.
So far this year the UK has had 385, the Met Office said, noting that there are fewer sunshine hours in the second half of summer, as days get shorter.
If the rest of the summer is average, 2018 will still be in the top five sunniest summers on record.