A cross-party campaign demanding the best Brexit deal for young people has been launched today.
Undivided aims to crowdsource demands from a million people under 30 to ensure young people help to shape post-Brexit Britain, regardless of how they voted in the referendum.
The top ten requirements submitted by on the campaign's website will then be presented as a young people's manifesto to Parliament in January.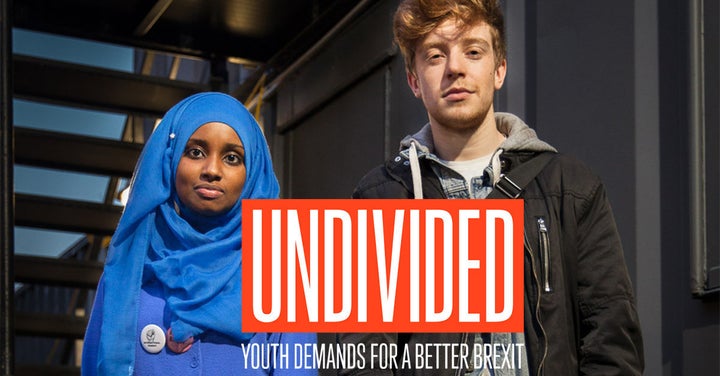 While it is estimated around 75% of under 25's voted remain in EU referendum, the campaign is headed by young people from across the political spectrum.
Although the leaders admit that they will have to edit the demands in order to produce a cohesive list, they told the Radio 4's Today programme that their own political differences will provide a "neutral foundation" from which to do so.
Co-leader Joe Porter, 20, who voted leave, said: "At the end of the day all of us, despite how we voted in the referendum, want the best possible outcome for young people as Brexit is going to affect them the longest."
Hafsah Dabiri, who was too young to vote in June, added: "For too long the ideas and voices of young people have been marginalised and ignored by politicians. It is a mistake to assume we are too naive or too ill-informed to be involved in shaping our own future.
"Brexit means Brexit, we keep being told, but if Britain is to remain a successful country young people have to have a voice."
The campaign is funded by the Paul Hamlyn Foundation, a grant-making charity that focuses on young people.
Popular in the Community