The US Secret Service made an ominous statement hours after Donald Trump suggested it was okay to shoot one of their security protectees - Hillary Clinton.
The security force said it was "aware of the comments made earlier this afternoon", a quote many believed was in direct response to Trump's arguably most outrage declaration to date.
The republican nominee had signalled "Second Amendment people" - advocates of the US constitutional right to bear arms - may take action against Clinton if she wins the Presidential election.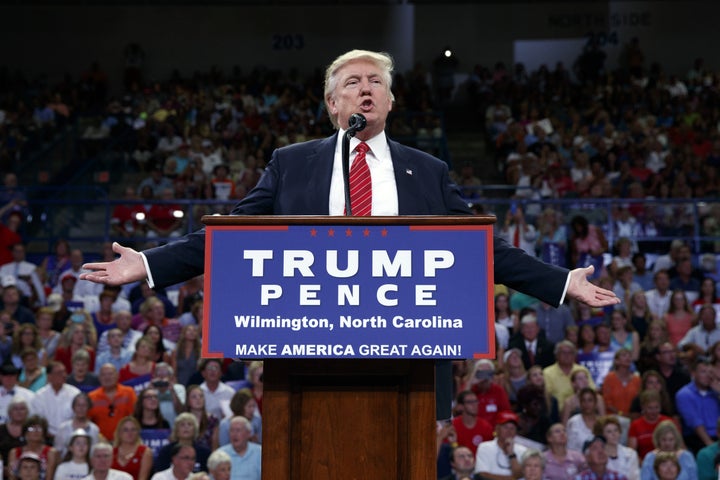 He had claimed at a rally in North Carolina that there was "nothing you can do, folks" to stop Clinton picking Supreme Court justices.
He then added: "Although the Second Amendment people, maybe there is, I don't know."
Despite Trump later blaming the media for "distracting" attention away from the real issues by over-hyping his outburst, the US Secret Service appeared to have taken the threat seriously.
The service wrote on Twitter:
The Service is part of Clinton's security detail as a partner of a former US president. It protects the president, vice president and former Commanders-In-Chief, as well as all of their immediate families.
Clinton is also protected by the force as the Democrat US presidential nominee.
Many pundits drew a link between the Service's intervention and Trump's comment, with one branding it "stunning".
Another user turned Trump fans' favoured anti-Hillary chant - 'Lock her up!' - back on the Republican nominee.
Leaving one person to speculate:
Trump's campaign team had insisted in the aftermath of his comments that he was joking.
Spokesman Jason Miller said: "It's called the power of unification - Second Amendment people have amazing spirit and are tremendously unified, which gives them great political power.
"And this year they will be voting in record numbers, and it won't be for Hillary Clinton, it will be for Donald Trump."
READ MORE: