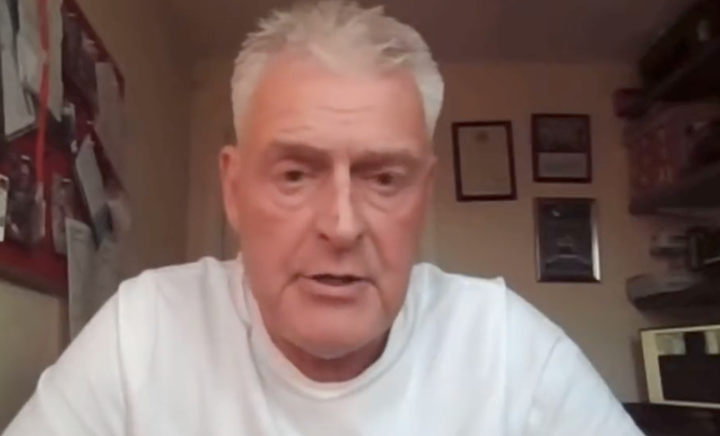 Tory deputy chairman Lee Anderson has admitted his party has "failed" to stop migrants crossing the Channel in small boats, despite Rishi Sunak's pledge to end the journeys.
He said the situation was now "out of control" and that the Conservative government was to blame.
Anderson's comments, in an interview with Nigel Farage on GB News, followed the row over his claim that migrants who do not want to board the Bibby Stockholm barge in Dorset should "fuck off back to France".
He said: "I'm not going to sit here and make excuses to anyone. This is out of control.
"We're in power at the moment, I'm the deputy chair of the Conservative Party, we're in government and we have failed on this - there's no doubt about it.
"We've said we're going to fix it, it is a failure."
Anderson insisted the Tories had policies in place to tackle the issue, but he added: "I know it's a bit hard for the British public at the moment to actually understand what we're trying to do with the Rwanda flights and the Illegal Migration Bill and it seems very slow, it's cumbersome.
"We're up against it Nigel, let's be honest. We've got the lefty lawyers, we've got the human rights campaigners, we've got the charities - everything's against us, but I'm not making excuses."
His comments are a further blow to Sunak in a week that was meant to showcase the government's attempts to stop the boats.
Instead, they have been forced to deny plans to deport migrants to Ascension Island, while they also face legal challenges over the Bibby Stockholm, which has been dubbed a "quasi-prison" by opponents.