Charlie Nicholas has bought balloons, rose petals, lights and candles to turn his home into a heavenly hideaway this Valentine's Day. The 29-year-old, from Brighton, has never marked the occasion before – but this year, he and his boyfriend Joe are going big.
The pair will be going for a scenic walk during the day, before decorating Valentine's biscuits and heart-shaped plates in the afternoon. They'll settle down with a takeaway dinner from a nearby Turkish restaurant, plus a bottle of Champagne. A Spotify playlist, carefully curated with their favourite songs, will be playing in the background when they exchange gifts.
"Cringe I know, but love it!" laughs Charlie, who met Joe just before Covid restrictions were enforced. The pair made the snap decision to move in together for the first national lockdown – and it paid off.
"It was truly love in lockdown," says Charlie. "It was an easy decision to make, I fell for him and knew he was the one about five minutes into our first date."
Eleven months later, they're blissfully happy and have recently bought their first home together. If that isn't worth celebrating, what is?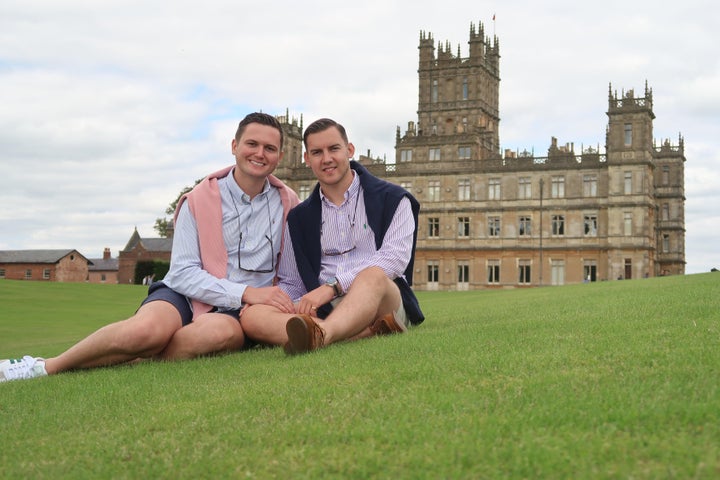 During a year when we're desperate for any slice of joy, Valentine's Day is gaining new fans. Sure, it's commercial and (let's be honest) a bit naff, but celebrating love and connection – whether that's with partners, friends or ourselves – has never felt more appropriate.
Searches for 'Valentine's crafts' are up 155% year-on-year, according to analysis by Inspired Agency. Meanwhile 'Valentine's Day decor' and 'Valentine's Day poems' have received boosts of 192% and 111% respectively.
Even previous Valentine's skeptics are getting stuck in, including Jane Imrie, 34, from Newcastle, who has plans with her boyfriend, Jake.
The pair officially got together in June, but were friends before the pandemic. In normal circumstances, they agree Valentine's isn't for them, but they've been finding any excuse to turn a date night into an 'event' during lockdown. The couple – who live separately but are each other's support bubbles – had a fun "half-Christmas" last summer and "went hard" on Burns Night in January.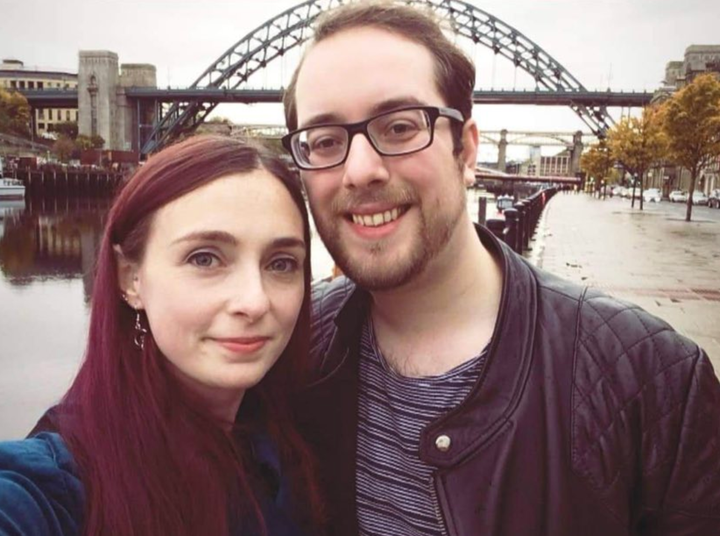 They've rebranded Valentine's as "Valloween" – a Halloween-Valentine mashup. "We're still ironing out the details, but we're thinking Morticia and Gomez outfits, a 'bloody' romantic fondue (white chocolate with red food colouring) and watching The Love Witch," laughs Jane.
Going big doesn't have to mean going romantic. Yvadney Davis, 39, from London, has spent so much time with her husband, Emmanuel, in recent months, they've decided to celebrate Valentine's with friends instead.
They'd usually opt for a quiet meal for two once the kids are in bed, but this year, they're having a massive Zoom party (with musical bingo!) and everyone's invited.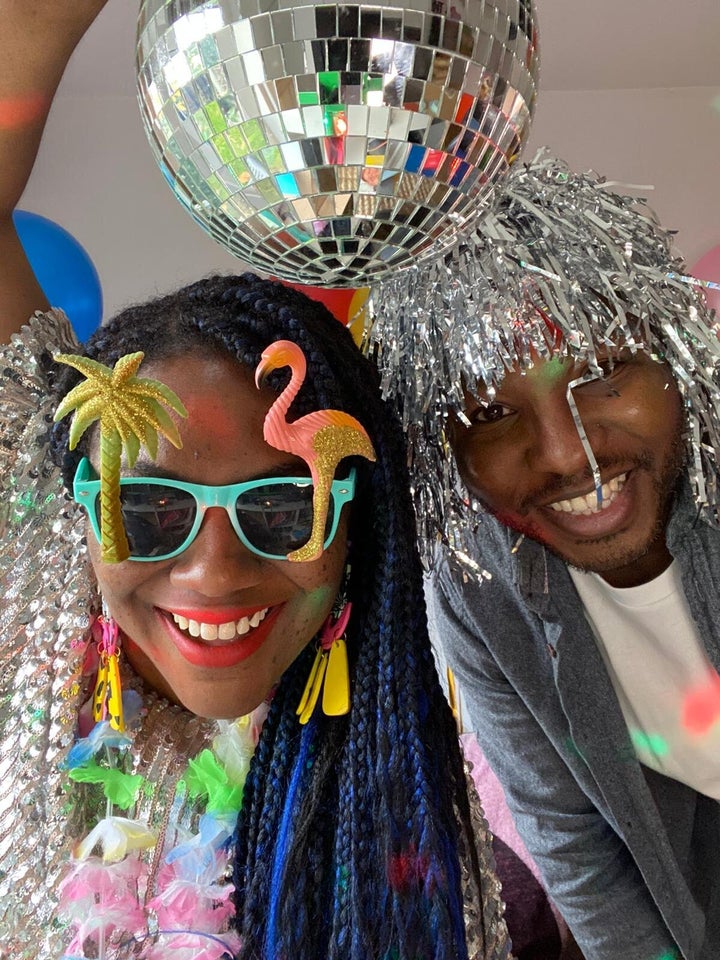 "We've spent so much time together over the past year – eating together or sofa snuggles and a movie – that we wanted to mark the occasion with something a little more unique," says Yvadney. "We used to love going out together and enjoying live music or a show, so thought we could make it memorable by creating that party atmosphere at home with our kids and loved ones online.
"It's all about sharing the love, we need it more than ever."
Valentine's Day is the perfect excuse to tell friends how much we've missed them in recent weeks. Zara, 33, from London, is single, but has arranged for Valentine's cakes to be sent to each of her closest friends.
"I know it's an absolute cliché, but the pandemic has definitely made me realise how important friendships really are," says Zara, who chose not to share her surname (and keep the cakes a surprise!). "I think I've taken it for granted that I would see my friends as and when I wanted to, not understanding what I'd be missing out on by not being able to see them.
"We make sure to have regular contact and check in on each other, and it's been a revelation to me just how important those relationships have been for maintaining my mental health."
Love is also blooming across the pond. Cierra Davis, 21, from North Carolina, will be giving herself a gift as an act of self-love after a difficult year. She'll also be honouring her friendships, "intentionally spending time with each other watching movies and baking cookies, with a glass of wine".
"Valentine's Day is about love and any type of love we have in life is worth celebrating," she adds.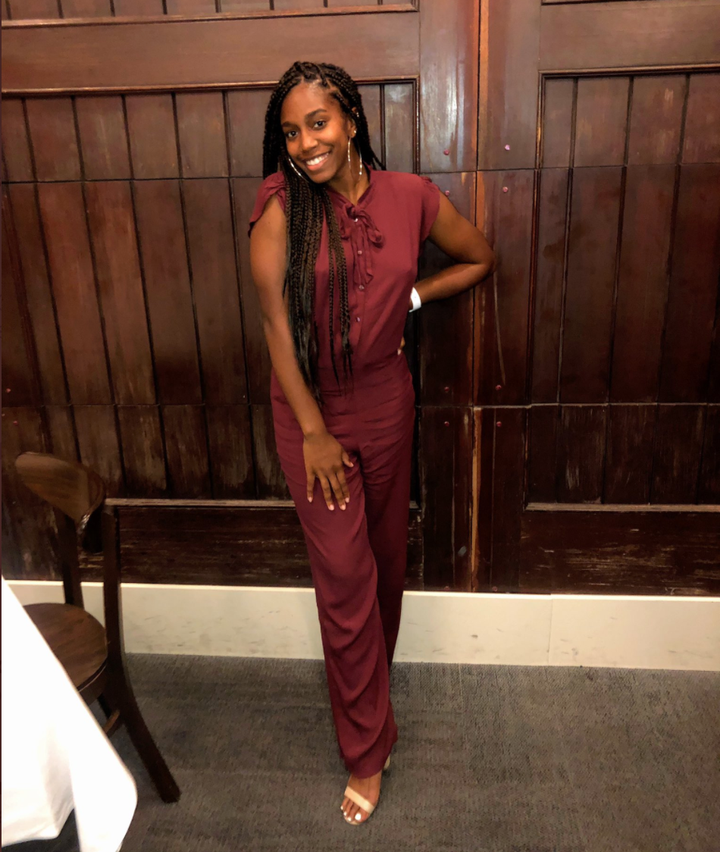 While Cierra can see her friends in North Carolina, the pandemic has forced many to spend Valentine's apart. Rosanna Stevens, 36, from London, met her partner Luciano, 37, from San Francisco, when he was visiting the UK for business in 2017.
Rosanna was hoping to live in the States by now, but the pandemic has caused delays to her immigration application. The couple will spend another Valentine's apart, but Rosanna – a food and travel blogger – is on an extended stay in Belize, where she travelled before lockdown. It means they're only two hours apart in time zones rather than the usual eight. They plan to make the most of it, with a "cook off", romantic three-course meal and bubbles over Zoom.
"Valentine's Day feels more important than other years as we've been through so much in the past 12 months but are still going strong, even with all that Covid has thrown at people with loved ones abroad," she says. "It's important to celebrate what we have and look to a brighter future, even if we don't get know when it will arrive!"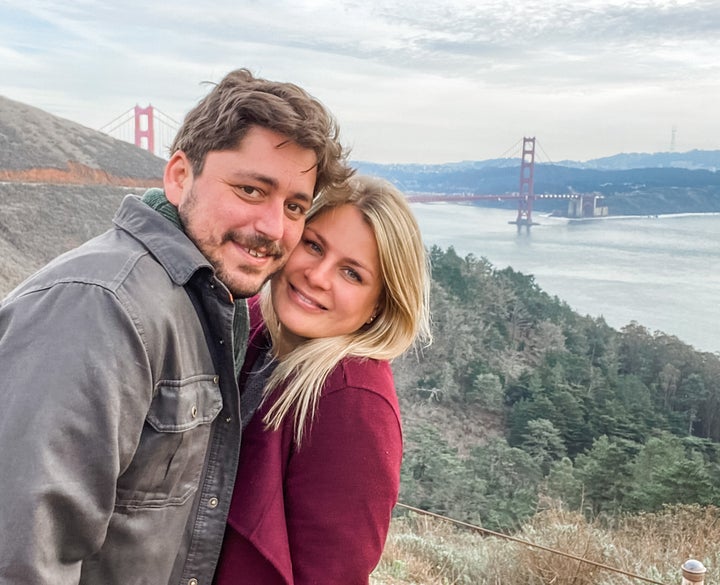 Don't have any plans yet? If you've been inspired to feel the love, Mary Morgan, a 31-year-old artist, writer and scholar from London is using Valentine's to connect with strangers and spread self-love around the world.
She's inviting women and non-binary people to take part in a collaborative photo project, designed to celebrate our bodies and each other.
"I'm taking photos of [people] over FaceTime wearing (or not wearing) whatever makes them feel celebratory about their bods and themselves, or people can submit photos to me that they've taken themselves," she explains. "I want to help raise each other up during these times and share the love. I'm thinking of it as celebrating Valentine's Day with friends and strangers all over the world."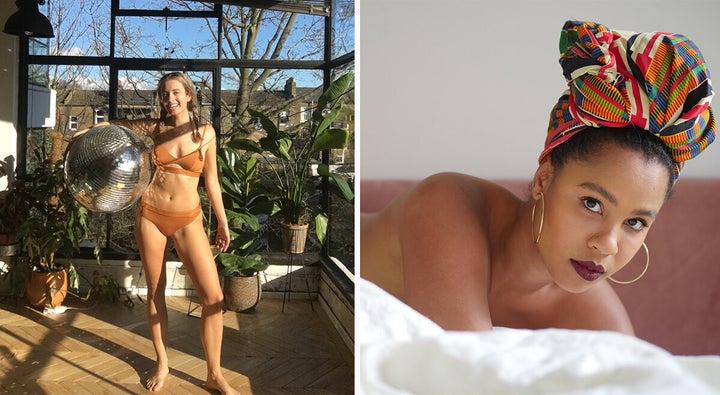 The project is continuing throughout the month of February and you can message Mary on Instagram if you're interested in taking part.
"Love and connection is awfully hard to feel right now. It has been for the past year," she says. "That's why I think it's extra important to mark occasions that give us any opportunity to feel close to the people that we care about, and connect with wonderful people in general."