Our list below reveals the stance of major papers as the EU race enters its last days, with The Times, Guardian, Sun and Mail on Sunday among those that have also picked a side.
By The Huffington Post UK's estimation, totalling up the print circulation of newspapers which have declared their positions shows papers supporting Leave have an audience of around 4.8 million, while those backing Remain reach just over 3 million.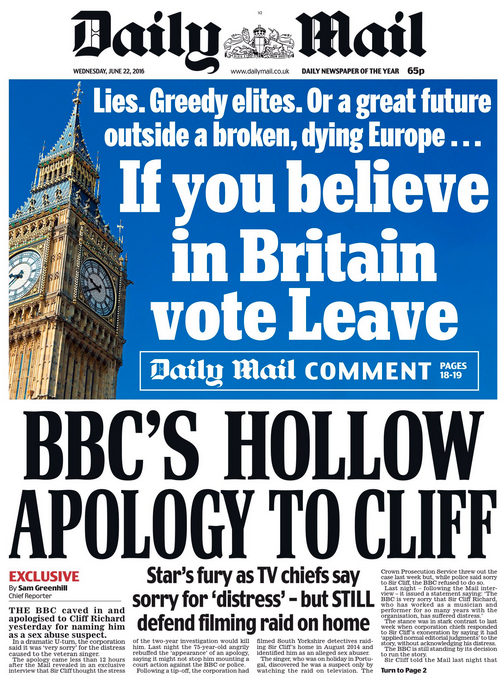 The University of Loughborough looked at the tone of coverage of the EU Referendum in the papers and claimed that, weighted by circulation, Leave has an 82% to 18% advantage over Remain.
The Sun (print circulation 1.7 million)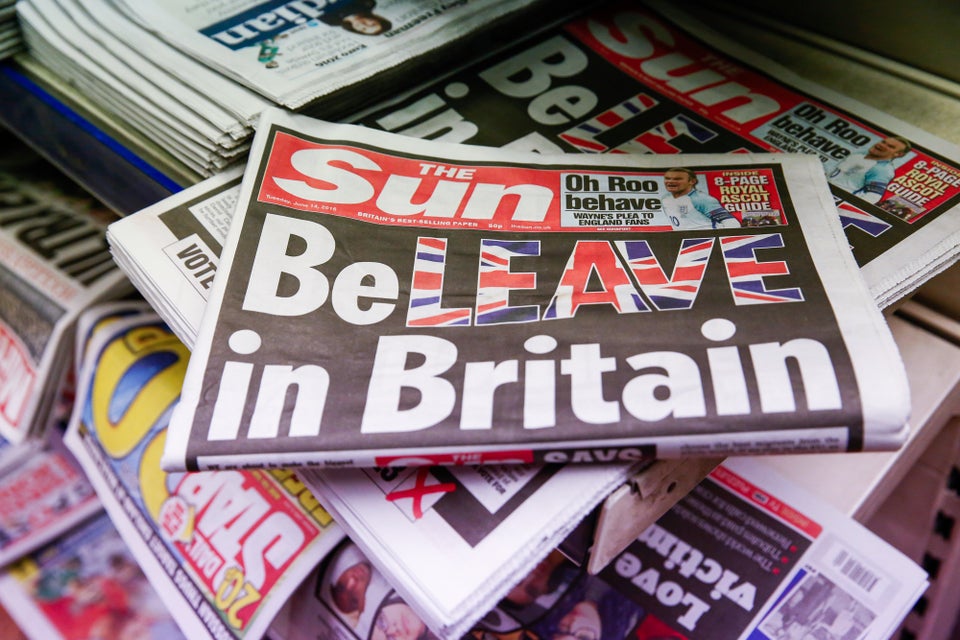 Bloomberg via Getty Images
The Daily Mail (print circulation 1.5 million)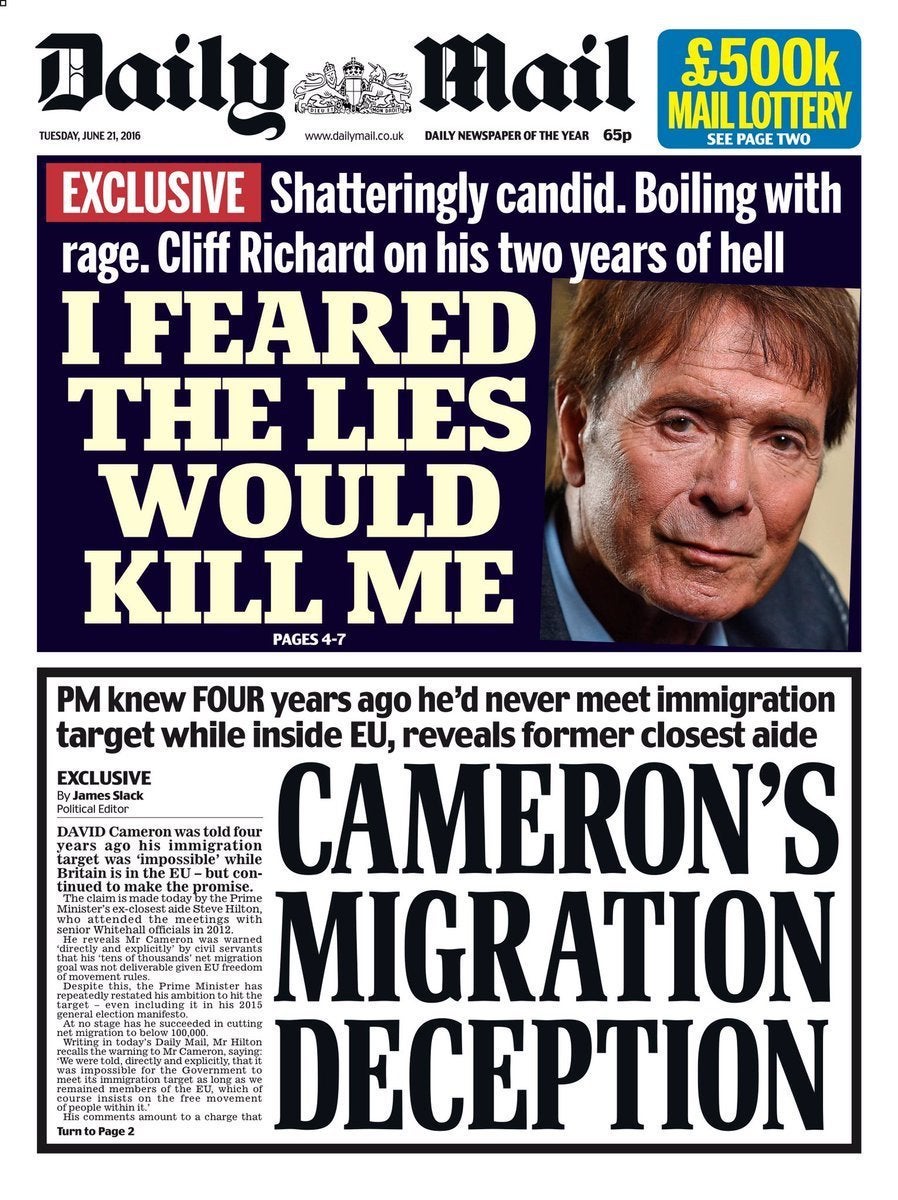 The Times (print circulation 438,000)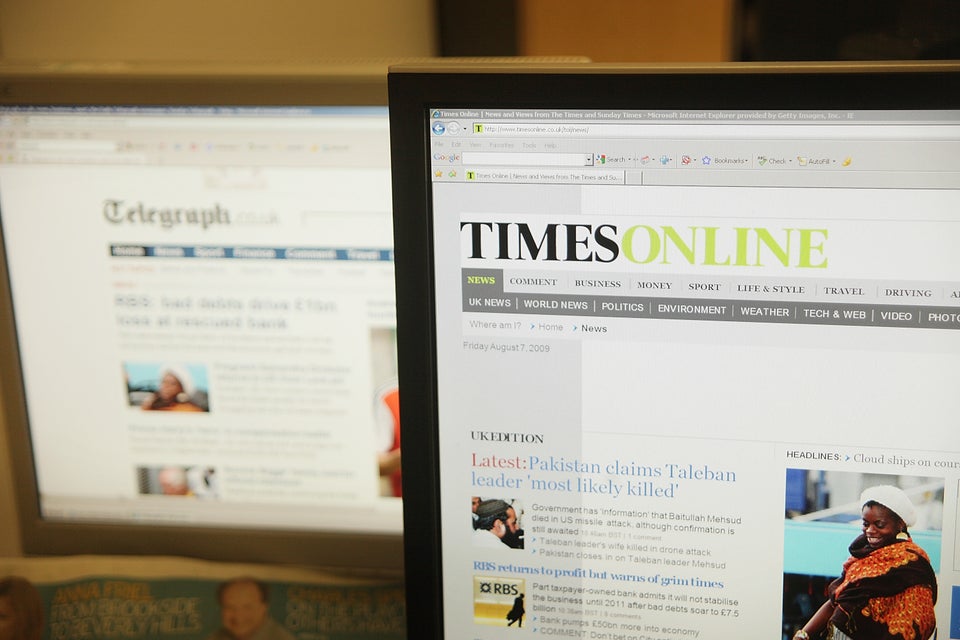 Peter Macdiarmid via Getty Images
The Daily Mirror (print circulation 778,000)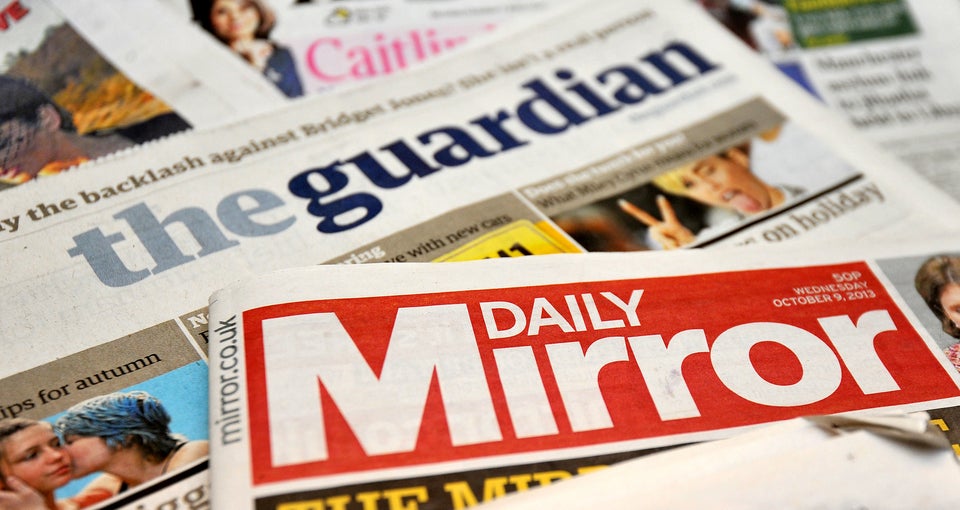 Andrew Matthews/PA Archive
The Daily Telegraph (print circulation 490,000)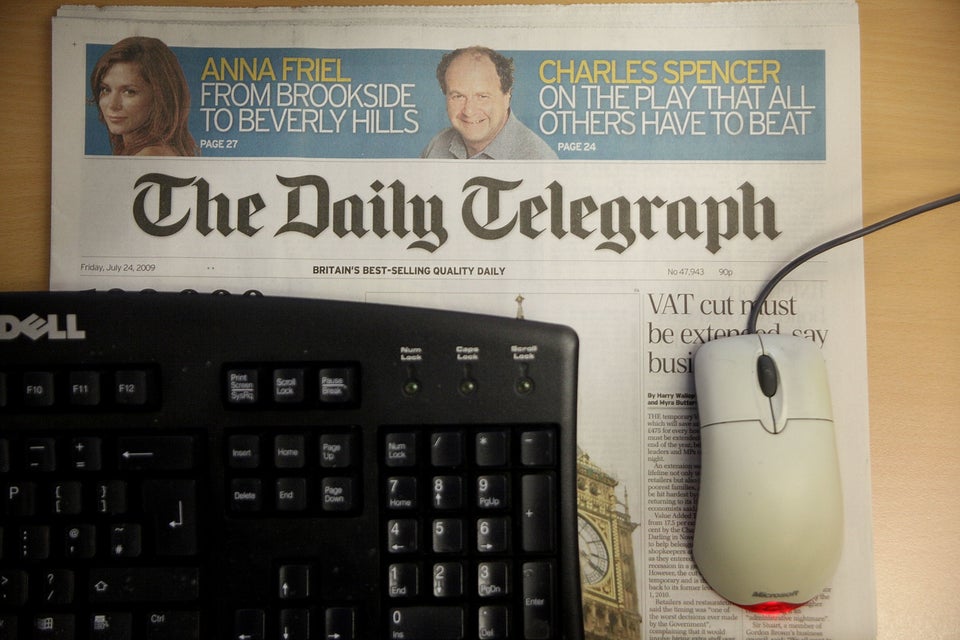 Peter Macdiarmid via Getty Images
i (print circulation 284,000)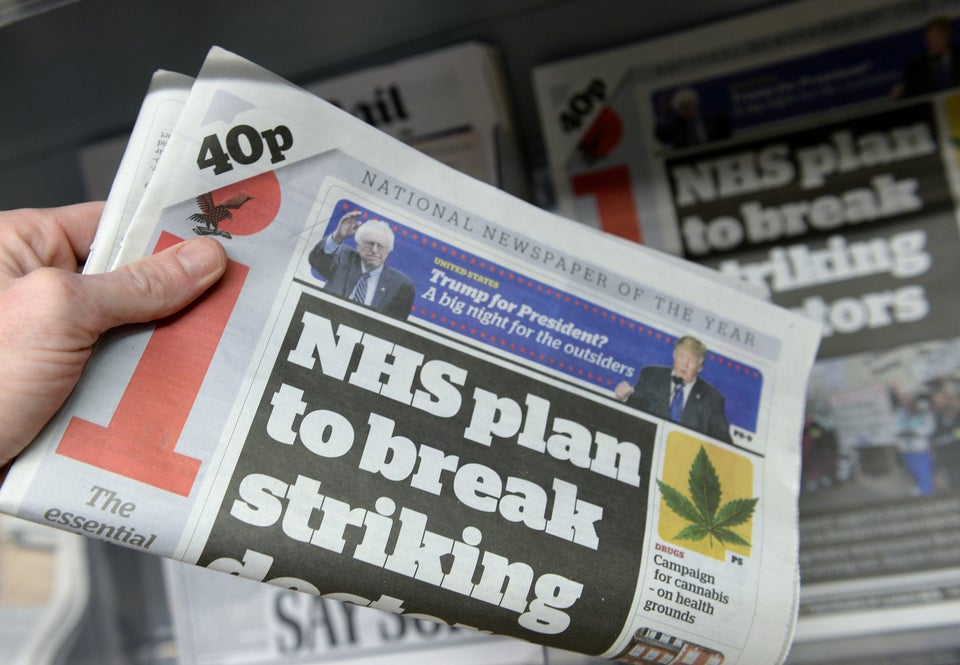 The Guardian (print circulation 165,000)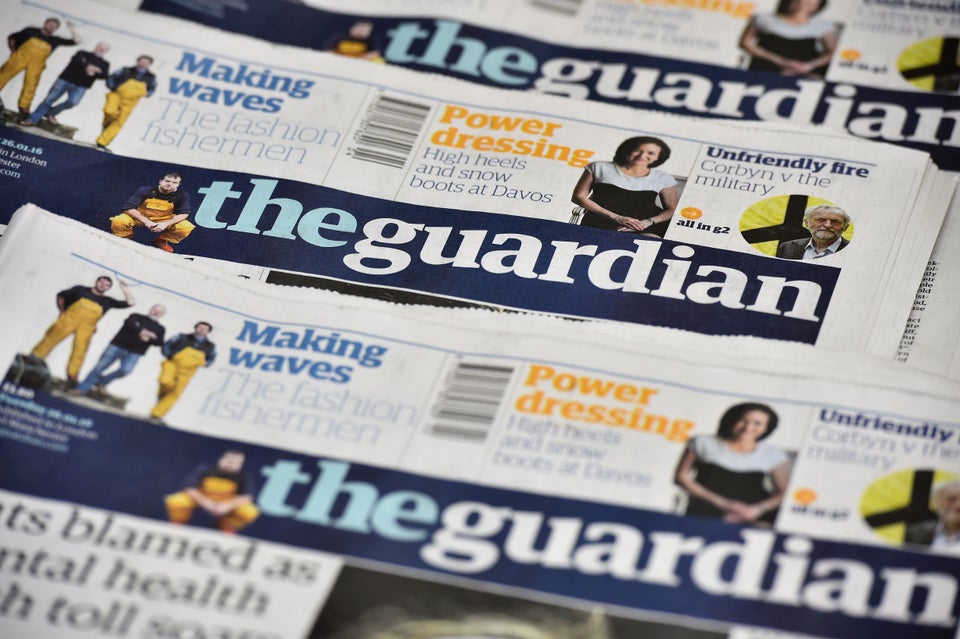 BEN STANSALL via Getty Images
The Financial Times (print circulation 198,000)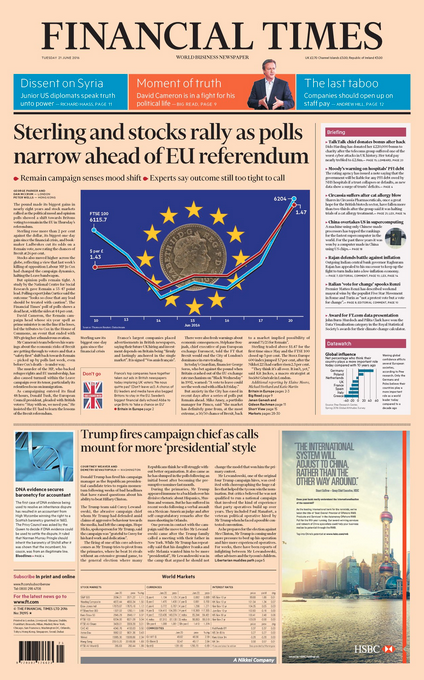 Mail on Sunday (print circulation 1.3 million)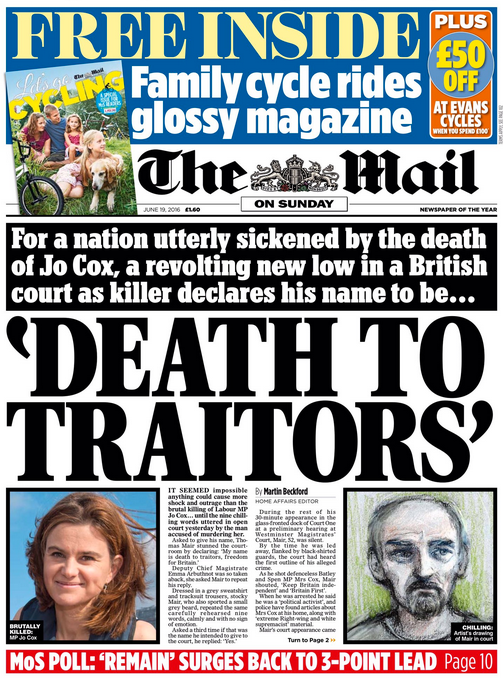 The Sunday Times (print circulation 797,000)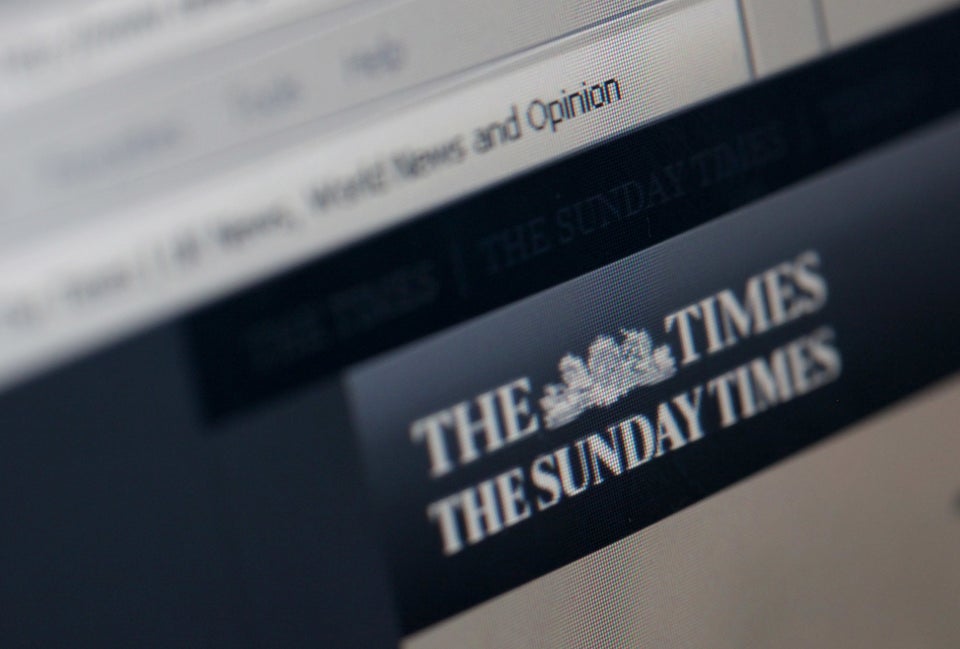 Bloomberg via Getty Images
The Sunday Telegraph (print circulation 370,000)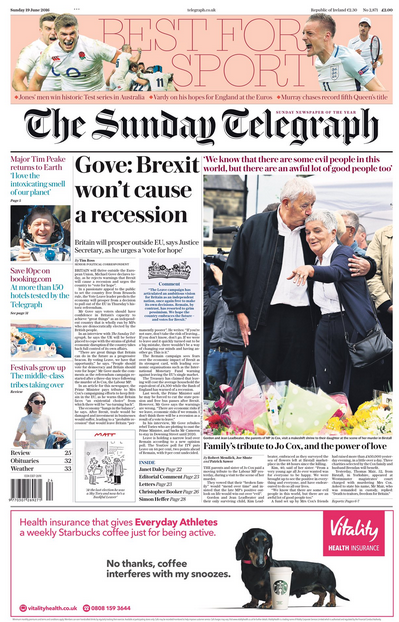 The Observer (print circulation 194,000)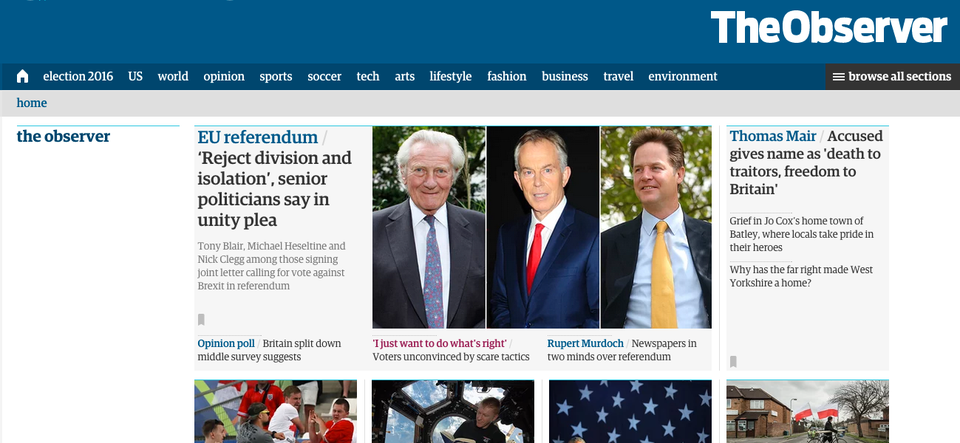 Daily Star (print circulation 425,000)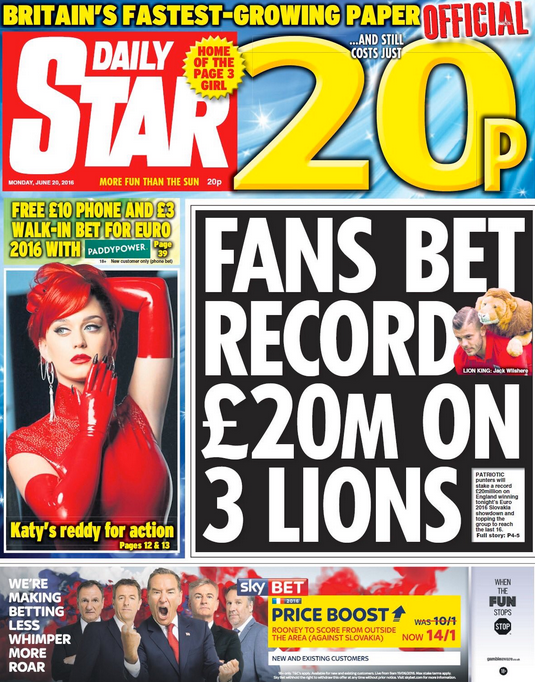 Related