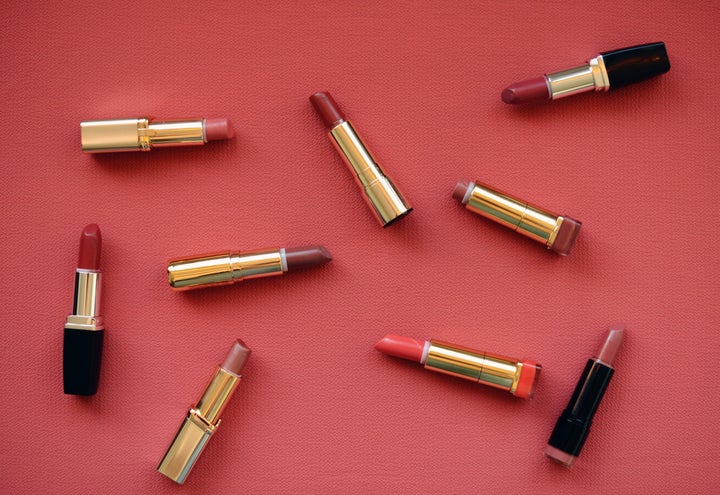 Secondhand beauty is set to boom in 2020, Jenni Middleton, beauty director at trend forecaster WGSN tells HuffPost UK. Platforms such as Mercari, Poshmark and Glambot are among the most popular, she says. They take advantage of the beauty consumers' interest in being "connected" as a community, "sharing their knowledge and enthusiasm about their favourite beauty products". People can bag a bargain with premium products online, or get their hands on sold out, limited edition lipsticks and eyeshadow palettes.
The makeup industry is big business, after all. In 2018 alone, the sale of beauty products and services reached £27.2bn, according to the British Beauty Council. Beauty trends often align with fashion; how models are made up for the catwalks translates into what we'll be wearing on our lids and lashes – and people are finding new avenues to get these looks.
Secondhand beauty doesn't always mean 'used' products. Some items may be bought, never opened, and sold on. So is it a trend that's likely to catch on?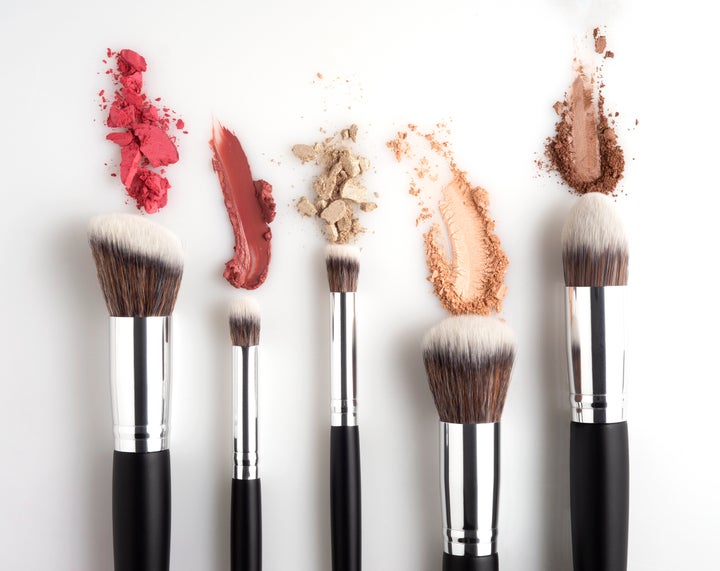 The US and Japan are taking the lead in the secondhand beauty movement, says Middleton. Mecari, for example, is a peer-to-peer marketplace started in Japan in 2013 – a quick search brings up hundreds of pre-owned Chanel blushes, NARS lipsticks, and Estee Lauder skincare items, some with discounts of up to 50%. The platform was valued at $1.2bn when it went public in 2018, according to Vogue Business.
Others include Poshmark and Glambot. The former has a similar selling format to Mecari, except it's California based. It started as a site for secondhand fashion, expanding into makeup sales in 2015. And Glambot – perhaps the most interesting – buys barely-used make-up from consumers, then employs a stringent cleaning routine, before selling on for a profit.
There are no UK specific beauty resale sites, and some beauty fans are turning to platforms like Depop and Ebay for their bargains instead. Isabella, 30, tells me her go-to is Depop. "I'd like to say I got into it a few years ago because I was being eco-conscious, but it's actually because I was broke and couldn't bear the thought of giving up my boujee beauty stash," she tells HuffPost UK.
"I was broke and couldn't bear the thought of giving up my boujee beauty stash"
Isabella buys everything from fake tan to skincare and eye palettes there. Most of it is new and unused, she says, and the savings are "often phenomenal". She has bought a hard-to-find Marc Jacobs foundation for £12, when it sells for £37; a Natasha Denona Safari eyeshadow palette for £60, as opposed to £110; and her favourite Davines hair oil for £18, when it's £35 elsewhere.
But – and it's a big but – how hygienic is it to buy secondhand beauty?
Unlike secondhand fashion, resale beauty carries risks of hygiene and safety. There are a number of symbols legally required on cosmetic packaging – the most widely known one is the PAO, "period after opening", which indicates the expiration date in months after breaking any seal. How can secondhand buyers ever know how long it's been in its former owner's beauty bag?
The short answer? They can't.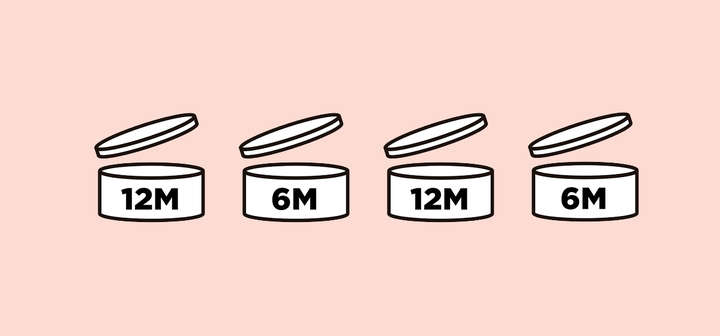 There's limited regulation regarding the sterilisation of pre-owned cosmetics – and it's a cause for concern to consultant dermatologist, Dr. Alexis Granite.
Pre-used makeup and applicators have the potential to cause skin infections if bacteria is transferred between users, she says. "It's also possible products that have been opened for extended periods will lose their potency and/or freshness and have the potential to cause skin irritation."
Isabella is conscious of hygiene, too, despite never having had any issues with products she's bought. She'll clean any packaging or components with a cloth covered in Dettol to be extra safe. "I tend to only use brand-new, unopened items or makeup items that have been briefly swatched," she adds.
Elana Leenoi, 27, favours Facebook groups for her secondhand beauty buys, citing the QVC group as one. Mostly, she buys from the Caroline Hirons Skincare Freaks group, where fans of the eponymous beautician swap and sell items. The last thing she bought was a cleanser she'd been eyeing up from indie brand, A Florence, which retails for £23. Leenoi got it with postage for £13. "It was only a third used but I prefer buying things cheaper to test out if I like them."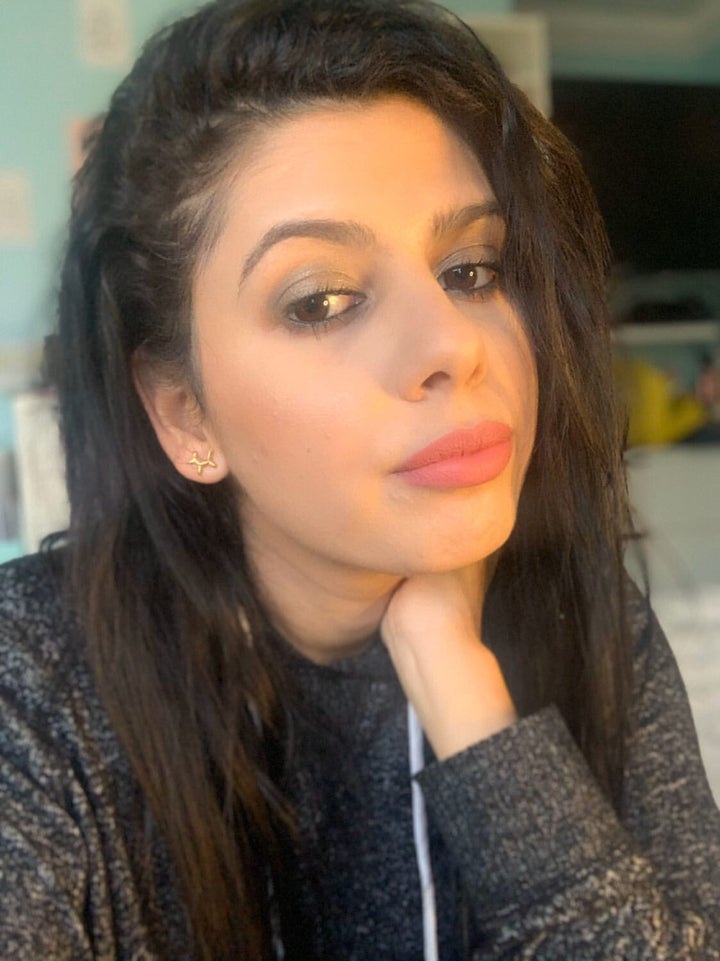 "Sometimes people in these groups get things abroad, so you get the odd good steal," says Leenoi. "People in [Caroline's] group are nice and often give things away for the price of postage."
Concerns about hygiene mean she'll never buys eyeliners, mascaras or potted products. "With things like the QVC group, I know they're brand new, so for people who buy things in sets but don't want some products I know they wouldn't have been touched," she says.
Despite consumer caution, health and safety expert Dr Lisa Ackerley, known as The Hygiene Doctor, says we need to be "very careful" buying anything on the internet that we put on our skin.
"Quite honestly, you don't know who you're dealing with or what these products contain," she says. "Many beauty products are going on sale from sellers who may not be registered or authorised and could be unsafe. Fraud in this area is rife. Some platforms are allowing sellers to market such products but don't check the sellers' credentials, so you're taking a risk."
"Fraud in this area is rife."
What are websites doing to ensure the safety of the products they sell? When HuffPost UK put the question of hygiene to Mecari, spokesperson Brad Williams explained the site's goal is to "give our users choice, not to change the opinions of people who may prefer to buy a particular item new versus used." He added that 'pre-owned' isn't necessarily 'used'.
A spokesperson for Poshmark said beauty products listed on its site must be "brand new, unswatched, and in original packaging". "We've worked hard to build a platform that protects against infringing products," they said. "We've included a 'Report' button on every listing, so if users do come across a used makeup product, we encourage Poshmark users to report it."
Glambot has rigid standards for cleaning the makeup it sells on. While the site didn't return a request for comment, on site it states it "thoroughly clean[s] each piece of makeup along with its packaging with a variety of methods including heat, light therapy, product removal, alcohol or even a combination of all of these methods. Every package is given a sticker so you know it has been inspected and cleaned by a lab member."
Despite these stringent processes, hygiene professionals and makeup artists still err on the side of caution. As a professional makeup artist, Joyce Connor wouldn't buy secondhand products. "Mostly because of hygiene and how the product has been stored," she says. "Has the previous owner put their fingers in the product? Is the product way past its expiry date?"
When asked if she'd recommend secondhand beauty, Dr Ackerley replies, simply: "Don't do it".
"Only buy from sites that you can totally trust and buy new products," she says. "Better still, support the local high street, where you know they are following the rules to keep you safe. It's not worth the risk to wear someone else's used make-up. Even if unused, you can't be sure it is what it says it is and not a counterfeit, unless of course you know the seller personally."
And Dr Granite agrees. "Until there is more regulation, I wouldn't recommend purchasing these types of items when previously used," she says. "I would still caution buyers [from] retailers who sell previously purchased, but unopened, makeup products, as there's no way to guarantee freshness or sterility."
And if you're still keen to bag a bargain from your favourite brands, Dr Granite advises to proceed with caution and stick with products in single use, tamper-proof packages to guarantee safety and efficacy.