We've gone beyond disputing the power and life-changing potential of yoga. Even those of us who haven't fully subscribed to the mind-and-body challenge that yoga represents have come to accept that it's pretty darn incredible, whether you're looking to improve your nightly sleep, increase flexibility or alleviate anxiety.
Yoga has become so ubiquitous that no one bats an eyelid at the idea of doing yoga in a 40 degrees Celsius studio, let alone trying SUP yoga (Vinyasa on a paddleboard, anyone?), colour therapy yoga or beer yoga (chinning a beer whilst doing a Warrior 1).
So why not start doing yoga on your smartphone?
"Yoga apps and online yoga class programmes are a godsend for busy yoginis who do not have the time to travel back and forth to class but feel they need some instruction in their practice," says yoga teacher, birth doula and founder of the Becoming Mother Mindful Birthing 10-week course, Nadia Raafat.
"These programmes make yoga accessible for those people who simply cannot get to class: mums of small children and mothers with no childcare as well as those who cannot afford to attend yoga studios regularly.
"A yoga app or online programme will never beat the real class experience and personalised attention of a teacher in real time but it offers a very good second option," says Raafat.
Here are the yoga apps anyone can use to give us the opportunity to connect with our minds and bodies anytime, anywhere.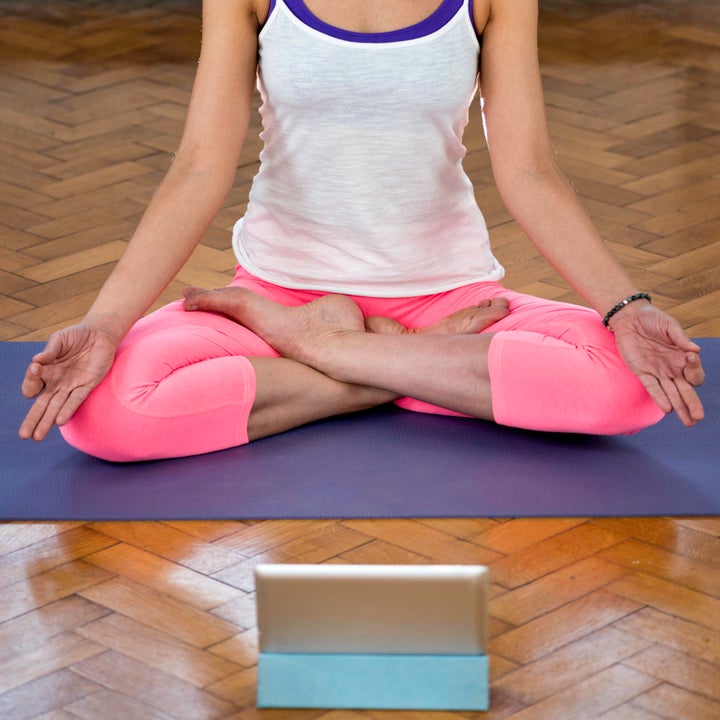 With a dictionary of over 200 simple and easy-to-understand illustrated poses - with detailed descriptions and benefits for each pose - Pocket Yoga can take you through the basics to start your yoga practice at home (you're also guided through each pose by voice instructions). You can choose from a range of classes with varying difficulty levels (and time demands). Handily for those with an iPhone, it's integrated with the Apple Health app, allowing you to record your data and keep track of heart rate, calories burned, time spent doing yoga and more.
Yoga Studio, Free (two-week trial, then from $1.99), Apple and £4.79, Google Play
With over 85 yoga and meditation classes to choose from, this app is easy to customise to your availability (classes range from 10 minutes to an hour), ability level and focus, with sessions that cater to strength, relaxation, flexibility, balance, back pain or a combination of all five.15 guided meditations can help you find some inner zen on the Tube - or in the office.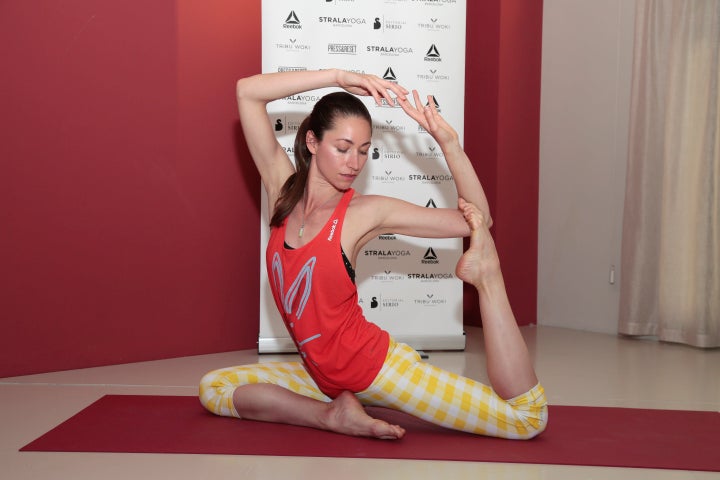 FitStar Yoga, Free (from $7.99 for Premium), Apple
If you like your yoga with a dose of celeb trainer attached to it, then FitStar Yoga, featuring Strala Yoga's Tara Stiles, will get you into your flow. Bonus: it integrates seamlessly with your Fitbit device.
This yoga-with-a-twist fitness app is known for its fun variety of fitness-themed yoga sessions, from fat burn to bikini body. Perfect for those looking to get motivated to do #yogaeverydamnday.
From enriching your blood with oxygen to feeling calmer, more centred and more easily able to get your nightly ZZZs, those who swear by pranayama breathing techniques find the benefits to be numerous. This app teaches you the yogic ancient art of mindful breathing for a daily meditation fix, anytime, anywhere.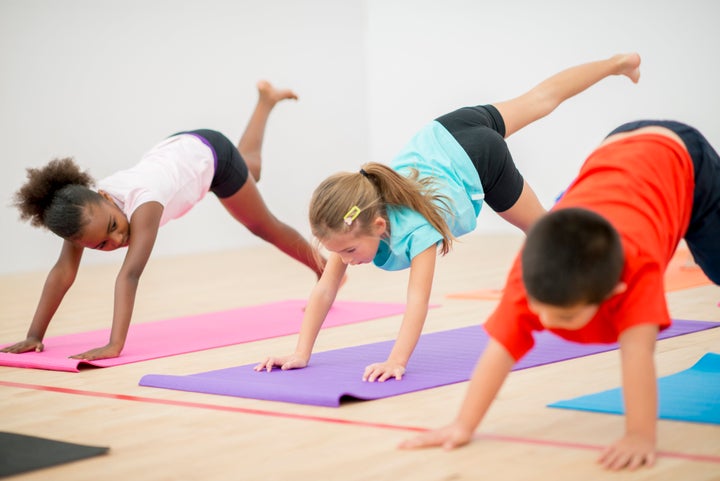 Kids Yogaverse: I Am Sun, I Am Moon, $4.99, Apple
It's never too soon to turn yoga into a family affair. This kids-focused app, which features 19 animated poses, introduces children to the sun and moon salutations. A story helps to bring it all to life for little ones.
iYoga Premium, £3.99, Apple
With graphics showing your anatomy and muscles as they work each yoga posture, iYoga uses motion-capture animation to help you nail each pose to perfection.
No matter our excuses for avoiding workouts, we all have five minutes to spare. This app ensures you can complete each yoga session in that short stretch thanks to a timer function, making it the perfect wake-me-up app or pre-bed relaxation ritual.
Global Yoga Academy, Free (from $7.99 with subscription), Apple and Free (from $4.99 with subscription), Google Play
A comprehensive app with focused programmes (i.e. Yoga for Back Pain), ambient music sets the scene as you make your way through a series of HD videos in this app. It allows you to track your progress and create your own custom-workouts to suit your needs.
Set yourself new challenges or master all the basics with this app which tracks your personal data, puts you in touch with a large global community of yogis and gives you a varied routine with over 100 yoga and meditation classes to choose from.