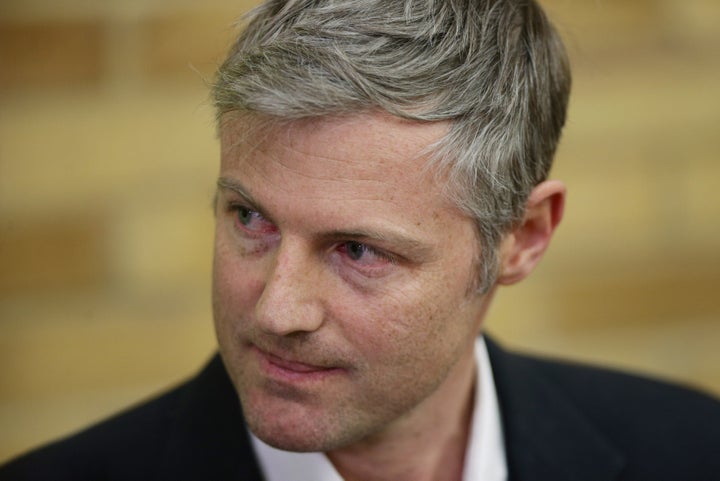 Zac Goldsmith will "lose what little credibility he has left" if he stands in his old constituency just months after losing Richmond Park in a by-election he triggered.
The ex-MP has made it on to the list of Tory candidates for the west London seat, according to the Conservative Home blog.
Goldsmith quit the Conservative Party and stood as an independent in the December by-election, which he prompted in protest at the Government's approval of a third runway at Heathrow.
Despite not facing a Tory challenge, his huge 23,000 majority was overturned by Liberal Democrat candidate Sarah Olney, as the pro-EU party effectively made the vote a referendum on Brexit in the Remain-supporting constituency.
The Liberal Democrats tonight questioned why Goldsmith had apparently thrown his hat in to the ring when the Conservatives still back a Heathrow expansion. A spokesman told HuffPost UK:
"If Zac Goldsmith stands as a Conservative after resigning over Heathrow, he will lose what little credibility he has left.

"People in Richmond Park voted resoundingly against a hard Brexit and against Heathrow expansion, both backed by this Conservative government.

"He couldn't stand on a Conservative platform last time, so what's changed?

"Zac Goldsmith would be standing on a clear pro-Brexit, pro-Heathrow platform.

"If you want to change the direction of the country and prevent a hard Brexit, this is your chance."
Goldsmith last year also failed in his bid to be elected as mayor of London, and was accused of running a racist campaign against Sadiq Khan. Labour MP Yvette Cooper described his attacks on the eventual winner as "a full blown racist scream". Goldsmith dismissed the claim as "absurd".
Asked last year if he might return to stand as a Conservative MP in future elections, Goldsmith said: "I'm not ruling anything out.