Since the end of our travels by bicycle around Europe, Stephen and I have been reflecting on our best experiences, from the best beds we've slept in to the most exciting locations we visited.
We're in China now, discovering new favourites every day, but that's not to say we don't miss the comforts we found in Europe.
In Poland, we crossed the country from south to north, finding a huge variety of landscapes and experiences we hope to revisit one day.
If you want to get away from it all, and I mean way away from it all, you could do far worse than the charming village of Losie (pronounce whoa-zha), on the Polish edge of the Carpathian mountains. There's not much to the town itself, besides a couple of wooden churches, a small museum telling the story of the local Lemko people, and a fish restaurant complete with its own fishing pond, where you can catch your own meal.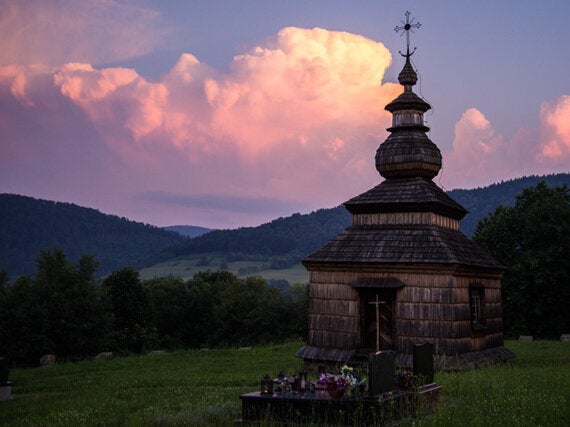 The area immediately surrounding Losie is filled with opportunities for fishing, hiking, and kayaking. But, our favourite activity in Losie was sitting on our balcony and watching the summer lightning storms light up the valley floor.
Krakow: Karma Coffee Roasters
If you've been following our trip, you'll know that coffee is the fuel that keeps Stephen riding. In Krakow, we paid multiple visits to Karma Coffee Roasters, where Stephen found much to love in the care and knowledge that goes into their fine roasts.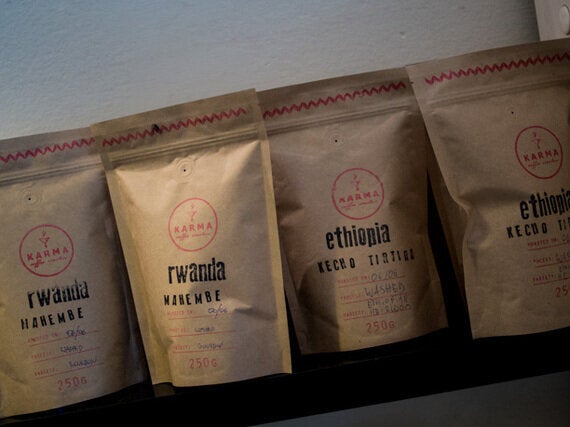 Usually, I'm no fan of raw food. It's so often bland, unattractive, and downright unpalatable – and almost always overpriced. We're so glad we gave RO in the Kazimierz district a shot. The beet soup, lightly warmed, was the best we had in Poland.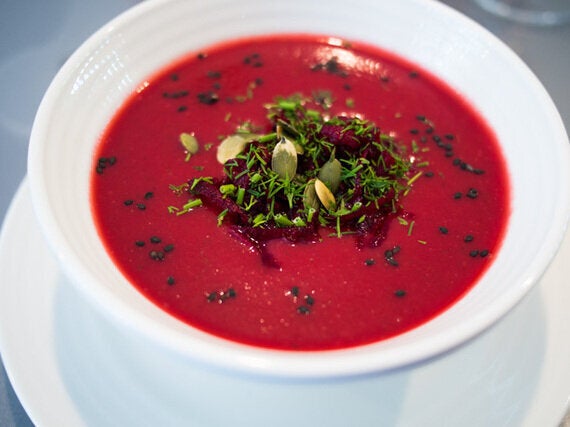 It's by far the best raw food we've ever tried, and was one of our favourite meals in Krakow.
I'd love to tell you where to get the best pierogies in Poland, but trying to determine which place deserves that award is an impossibility. Pierogies in Poland are as ubiquitous as hamburgers in America; they are everywhere, and they are almost always delicious. For two vegetarian cycle tourists, pierogies are the perfect food.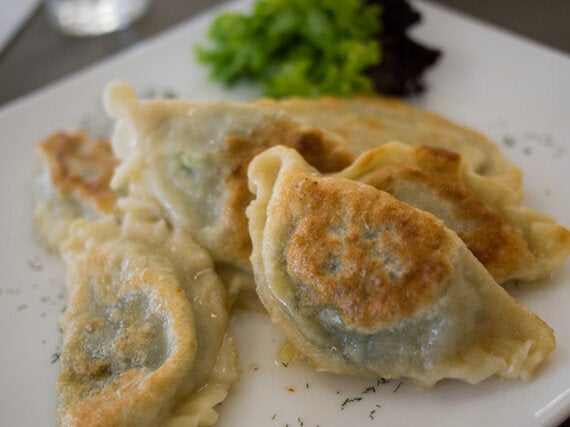 Our favourites are the classic cheese and potato, the more adventurous cabbage and mushroom, and the deep green spinach-stuffed varieties. If you're not pierogied out, you can also get dessert flavours, stuffed with fresh seasonal fruit.
Admittedly, it's unlikely you'll ever find yourself in Kolna, a small town not too far east of Warsaw. If you do, you might notice a severe shortage of cool places to hang out. Lucky for us, we met Jerzy on the street, and he invited us back to his bar, called simply Cafe Bistro.
We never would have noticed this place, located in an old house on a side street, if we hadn't had a guide, but when we walked in, we were thrilled. The cooler was filled with some of Stephen's favourite beers from around the world, the friendly bar was filled with the young and hip of Kolna, and the large front deck made a perfect place for lounging away a summer's evening.
Did you know that Poland has its own charming lake district, dotted with thousands of pretty little lakes, and surrounded by rolling farmland? Neither did we, until we cycled through The Mazury, tucked away in Poland's northeast corner. There, we discovered limitless opportunities for camping, eating, and sailing. One afternoon, we stumbled upon the adorable Rybaczówka guesthouse.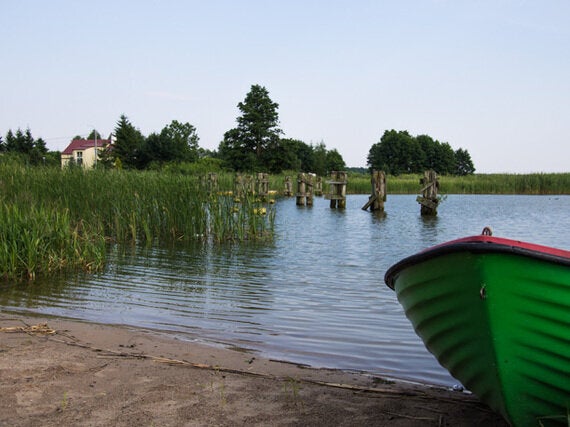 We stopped for lunch, but we were so taken with the location, the friendly, informative (and fluent in English) owners, and the beauty of the spot, that we ended up staying overnight. We camped on the lawn by the side of the lake, but the guesthouse is equally enticing, the food is delicious, and you can sail, kayak, and swim directly from their dock.
All photos copyright Jane Mountain, 2013