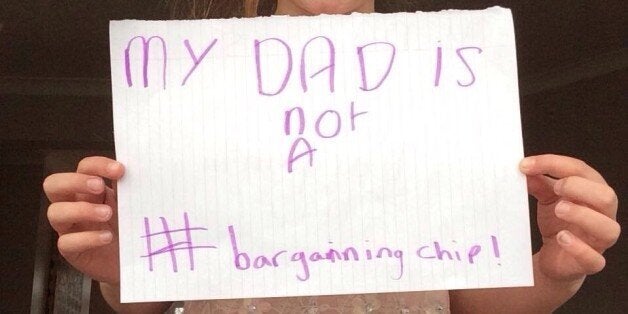 This blog is an unedited version of a speech, which will be delivered by Joan Pons Laplana, on Monday. He will be speaking at a One Day Without Us event organised with Unison.
I came to the UK 17 years ago to pursue my dream of becoming a nurse. I landed in Luton on bonfire night with just £50 in my pocket and a suitcase full of hope. I have worked hard for the NHS ever since.
I am one of the three million EU citizens who live in this country but I feel that the government is treating us as a commodity at the Brexit table.
I love England and I have raised my family here. My kids are British. I have never had any problem or felt discriminated against, but since Brexit, I've started to feel like a second class citizen just because of my accent. I have been attacked on social media and what makes me even more angry is that my kids are being affected.
A year ago my 14 years old son asked me if I was going to be forced to go back to Spain if Brexit goes ahead and a year on I still have no answer. My daughter, aged 11, came home crying from school the other day and when I asked her why she told me that another child told her that I was not welcome in the UK and that I would be thrown out very soon. My daughter was heartbroken and asked me if that was true. I could not in all honesty say no!
Is it right that my daughter doesn't want to go on holidays to Spain this year to see her grandparents because she fears I will not be able to come back?
I know that NHS England has told us not to panic, but for how long must our lives and futures be on hold? The current situation is unacceptable. We are people with feelings not 'negotiating capital'. The UK is our home and the government must guarantee the rights of EU nationals in the UK immediately and not, as has been hinted, at some distant point in the future.
Vague assurances are not enough. Our lives have been put in limbo since Brexit. We are facing an uncertain and bleak future in the wake of the referendum result and the anguish and ongoing stress that this is causing to individuals and families is immense.
We came to the UK in good faith and we have made our home and our lives here. We contribute on every level and in every sector of British society. Many EU nationals are already severely affected by the current Home Office stance and families are being torn apart.
When this country is so short of nurses we cannot afford to put people off in this way. 17 years ago, I was warmly invited to build my life here. I was told it was my home from home. I was told I could settle down, marry a Brit and make my life here. Yet today I am told I'm a foreigner and should go back where I come from. Things are getting so bad that many of my fellow EU citizens hardly dare to speak their own language on the streets for fear of being insulted or attacked. Our very own identity is being challenged, our future, our life. Diversity is what makes a society prosper. I was born in Spain but lived most of my adulthood life in Britain.
I am British! Diversity is what made Britain so special, what has made Britain great: its soft power, a mixture of charm, tolerance, creative spirit and openness. Immigrants are not the problem, Xenophobia is. We need to stop this madness. As Jo Cox once said we have more things in common.
Related